There is no shortage of Filipino heroes. Our history is rich with stories of heroism, of men and women fighting for our freedom — many times to their death. These heroic stories may all be big and grand, but ordinary Filipinos like you and me can also practice modern-day heroism with simple gestures that can make our country a better place. Here are just some of the simple ways you could help build the nation today.
Learn how to recognize fake news
We're bombarded with content and data every day. The real challenge is answering this question: are you getting accurate information? Just because something went viral does not mean that it's true. If we're not careful, our opinions and actions can be shaped by lies, and we could even unknowingly be spreading misinformation. Our ancestors may have freed us from colonization more than a hundred years ago, but have we freed ourselves from our own ignorance? That's the question.
Don't hate, educate
Not all opinions we see on social media are our cup of tea. Take almost any public post on social media and you'll find people arguing in the comments. Not everyone can tolerate the cliched principles of "everyone is entitled to their own opinion" and "let's agree to disagree." However, resorting to ad hominems or even hate speech shouldn't be the default response when anyone goes against your principles. Instead of launching into tirades or instantly blocking people you don't agree with, why don't we opt for a healthy and open discussion so you can maybe help them see your point of view?
(But of course, if you think someone's just trolling, blocking and reporting is always the best response.)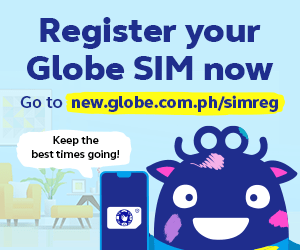 Champion small businesses
The literal and visual notion of "bayanihan" from our elementary Hekasi textbooks often showed an image of a typical Filipino neighborhood helping one family move to a new address by manually carrying their bahay kubo. But these days, even the simple effort of supporting a new sushi bake business could make someone's day. Instead of always shopping from big chains, take your money where it can make a huge difference: small local businesses where every sale is cause for celebration. The more we support small business owners, the more we uplift our local economy.
Donate to worthy causes
Social media has made it easier for us to help our fellow Filipinos. When super typhoon Rolly ravaged the Philippines in 2020, concerned citizens organized donation drives for families in Bicol who lost their homes. When community pantries started sprouting up all over the country, people either personally donated essentials to stalls or simply donated money to the organizers. It's not even about the amount, it's about coming together to help our fellowman.
Do your part for the environment
Yes, we can all count the ways we've freed ourselves from foreign oppressors, but a polluted nation will never be free from the wrath of nature. If we want future Filipinos to thrive in the Philippines, we should take care of the land our ancestors fought so hard to claim as our own.
Get rid of colonial mentality
According to a study by e-commerce aggregator iPrice, every time an influential Western pop culture icon makes a bold move, Filipinos' Google searching behavior is on the rise. For instance, when Billie Eilish debuted her iconic green hair dye in 2019, Filipinos' searches related to green hair skyrocketed.
Appreciating other cultures isn't a bad thing, but nobody can deny that Filipinos tend to anchor our standards on what is acceptable to the foreign gaze. It's about time that we realize that whitening our skin does not make us more beautiful and speaking flawless English does not make us better than anyone.
Uplift each other
Filipinos survive times of adversity by coming together. As Filipinos, our close-knit ties allow us to radiate joy and happiness to our fellow countrymen, so we should stay true to our Pusong Pinoy and lift each other up. Just like how Jollibee says in its Independence Day anthem, "lahat nagagawa mahirap man, dahil sama-samang lumalaban." The spirit of bayanihan will only live on if we all keep fighting for each other and do our part to build the nation up.
Register to vote
Exercising your right to vote is a powerful way to build the nation. We could rant for as long as we want about the many problems of our country, but have we actually done anything about it? Start acting. The deadline for voter registration is on September 30, 2021. You know what to do.
Which of these ideals struck you the most? Tell us in the comments section!