Today's social media feeds are full of fiery debates over the need for the Reserved Officers Training Corps (ROTC) and more military personnel. The debates started because of one statement from vice presidential aspirant Sara Duterte that pushes for mandatory military service in the Philippines. While this is a serious topic, netizens have gone the humorous route as a response (but some do make good valid points).
Mandatory military service?
In a virtual caravan held by the Marcos–Duterte tandem yesterday, Sara Duterte said that if she wins, she would use her office to implement mandatory military service among 18-year-olds.
Davao City Mayor Sara Duterte wants to make military service mandatory for all Filipino adults if she wins the vice presidency in the May 9 polls.

Read more: https://t.co/NuestB54YK pic.twitter.com/mFZM5PjOeu

— CNN Philippines (@cnnphilippines) January 19, 2022

"Gagamitin ko ang aking opisina—Office of the Vice President—para kausapin ang Congress and the Senate to make military service for all 18 years old, male and female, mandatory in our country," Duterte said. She cited countries like South Korea and Israel as models, as they have been requiring citizens to serve in the military. The mayor shares the same sentiments with her father, President Rodrigo Duterte, who has been pushing to bring back mandatory ROTC.
Her statement received much backlash from netizens, though some responded in a more humorous manner.
Did someone say military service?

Teleserye-trained.
twitter gays during platoon formation sa enlistment program ni sara d: pic.twitter.com/OFVBsHuVDm

— Netizen Patroller (@scorsaguin) January 19, 2022
Synchronized dancing is a go!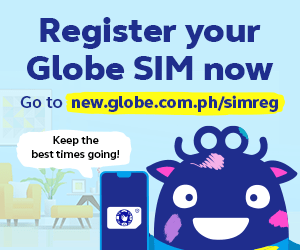 Debut.jpg

Instead of a debut with 18 roses and 18 candles, you get what?
"Please leave us out of this"
A few netizens are asking the mayor to keep them out of her plans.

No one was even saying anything.
The floor is yours!
K-pop fans have something to say, too.
Did you get the wrong sign-up sheet?

Will you also post a photo of yourself with your hair shaved off?

The waiting…was nearly over…

That feeling when you chose to stan girl groups because they don't go to the military for two years, but plot twist, you're the one enlisting in the military.

*in your mother's voice*
'Not that bad'?
On a more serious note, a few netizens see some merit in the vice-presidential aspirant's proposal, claiming it might help students "learn more" aside from the usual.

But they are also questioning some aspects of it, including the age range.

Don't compare with other countries
One netizen asked Duterte to reassess, because these other countries she cited (South Korea and Israel) have unique circumstances that necessitate mandatory military service. Since 1950, South Korea has been in conflict with North Korea, and though relations between the two countries have improved in recent years, tensions still remain. Meanwhile, Israel has been in conflict with Palestine since 1948.

A few more netizens also pointed out that mandatory ROTC was abolished for a reason. In 2001, the untimely and unjust death of Mark Welson Chua in the hands of fellow cadet officers was a disturbing wake-up call to the horrifying abuse that was happening in ROTC. His death was the catalyst that led to the abolishment of mandatory ROTC.
i believe now is the perfect time to retell my cousin's story since ROTC is trending.

Mark Welson Chua – remember his name, remember his sacrifice. to this day, it pains our family as we never met justice for what happened to him. https://t.co/j9I5JHXiX8

— m. (@trshxmgn_) January 19, 2022

Check the priority list
For most netizens, there are more things that should be prioritized instead of implementing mandatory military service. Poverty, for one. And a better education system and good healthcare for all — two things which citizens have been calling for even before the pandemic.

What do you think of this proposal? Tell us your thoughts below!