Even two years into the pandemic, most of us haven't gotten used to remote work. The way that it bleeds into our everyday living and makes it difficult to tell apart will never sit right with us. We're finishing a work presentation while cooking lunch, logging four, five, six virtual meetings in one day, checking emails well into the night. The Internet will tell you that the "always-on" culture is where you want to be but what is it doing with your mental health and burnout levels? This is a good time to remind everyone that there's such as thing as an employee's "right to disconnect."
What is the "right to disconnect"?
The "right to disconnect" is every employee's right to disregard work-related communication after office hours without getting disciplinary action. It basically means you can ignore work calls, texts, and emails and resume answering them when you're on the clock. This concept aims to draw a clear line between work and home, something that has blurred with the remote work era.
Do You Feel Guilty When You're Not Working? You Might Be Suffering From Toxic Productivity
Do You Feel Guilty When You're Not Working? You Might Be Suffering From Toxic Productivity
Kyzia Maramara | Sep 17, 2021
House Bill 4721 supports the right to disconnect
Back in 2017, then-Quezon City Representative Winston Castelo
filed House Bill 4721
, which aims to amend the Labor Code of the Philippines. If passed, the bill would oblige employers "to establish the hours when employees are not supposed to send or answer work-related e-mails, texts, or calls." It would give employees the right to be inaccessible outside office hours. Though it hasn't been passed into a law yet, the bill is fully supported by the Department of Labor and Employment Secretary Silvestre Belo III. "Employees and employers know that there's time for connection and so does a time for disconnection. It's always up for the employees to oblige themselves to work even after office hours," Bello said.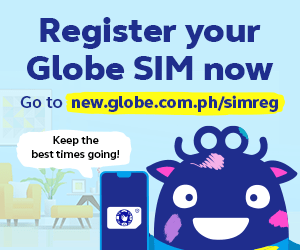 But it might not be applicable to all jobs
While the "right to disconnect" is a good idea, there are plenty of professions that it might not be applicable to. Take doctors and other urgent care workers, for example. Bello acknowledged this in 2017 and said that "completely disconnecting would be unrealistic for certain jobs." In situations like these, employers are tasked to come up with policies and guidelines that will benefit both parties but stay in line with the standards of the labor code.
"It's the employers' own assessments and evaluations to reduce out-of-hours work. They either implement policy that will prevent their employees to work after office hours or compensate them for extra workload," Bello added.
How Companies Can Better Take Care of Their Employees' Mental Wellbeing in a Pandemic
How Companies Can Better Take Care of Their Employees' Mental Wellbeing in a Pandemic
Kyzia Maramara | Mar 26, 2021
Why is the "right to disconnect" important?
Combine the fast-paced digital age and the new remote work environment and it's easy for employees to drown in work. They're expected to quickly respond to messages all the time. Heavy workload is justified by some sort of excuse that since they're at home, they could do more work. Bills that support the right to disconnect could help ease employee burnout and stress. It serves to remind companies that employees have lives outside of work too. Lastly, it protects employees from getting penalized or worse, fired for not being instantly reachable.
Senate Bill 2475 mandates employees' rest hours
Fast forward to 2022 and we have Senator Francis Tolentino
filing a similar bill
to make sure workers have their rest hours.
Senate Bill (SB) No. 2475
proposes limiting normal work hours to eight hours a day.
Those on a work arrangement with fewer workdays should not work over 12 hours daily. The bill states that "Any period other than the hours of work shall be considered as rest hours of an employee." Therefore, contacting employees for work-related concerns outside of their work hours would be prohibited.
Still Can't Achieve Work-Life Balance? Try Striving for Work-Life Integration Instead
Still Can't Achieve Work-Life Balance? Try Striving for Work-Life Integration Instead
Cristina Morales | Apr 11, 2021
Of penalties and overtime work
How about overtime work? Under Section 89 of SB 2475, employees are not required to render work overtime unless they consent to it or they have urgent tasks to finish. It states that overtime work will only be required if the country is at war, if it could prevent loss of life, property, or damage to perishable goods, or if urgent repairs are needed. The bill also proposes that any person who disregards it will have to
pay the employee a penalty of P1,000 per hour of work.
Following in the footsteps of other countries
If you've watched Emily in Paris, you'll have an idea of how France prioritizes their employee's "right to disconnect." The show emphasizes how Parisians avoid engaging in work when their work hours are over and during weekends. That wasn't fiction. In 2016, the French government passed a labor law that included every employee's right to disconnect without being penalized. European countries soon followed suit — Belgium, Italy, Spain, Portugal, and Ireland — while others are considering doing the same. It looks like many government officials are working hard to give this right to the Filipino people too.
So don't be afraid to disconnect
Ultimately, everyone should have the right to disconnect as human beings. Especially now that we're going through this rollercoaster of a pandemic. If the line between work and rest seems blurry, sometimes it's up to you to make it clear and set boundaries. However, this doesn't mean you can neglect your duties and call it a day. Make sure you do your part and fulfill your responsibilities too.
Check us out on Facebook, Instagram, Twitter, and YouTube, and be the first to know about the latest news and coolest trends!