Manila's Cheesiest Restaurants
for Your
Raclette and Fondue Cravings
By Shen Mascariñas

Who needs a bae with cheesy gestures when you can get that same comforting, kilig feeling from food (sans the heartbreak)? These food spots will have you cuddling with gooey, creamy and perfectly salty cheese in the gorgeous forms of fondue, raclette and even a flamed cheese wheel.
No shattered hearts here—guaranteed—only a bit of cheating involved (from your diet that is).
8. Raclette Manila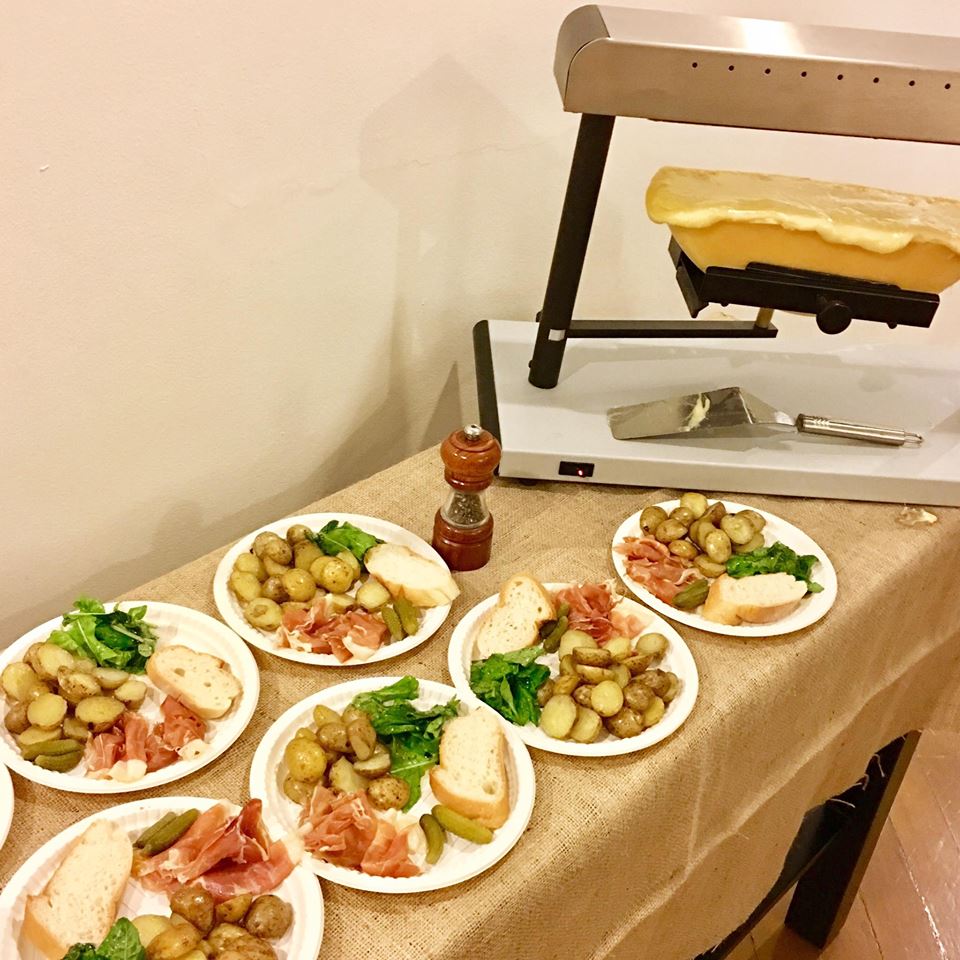 raclettemnl@gmail.com | Facebook
Raclette Manila treats your party guests to a delicious raclette buffet that's sure to make your event one for the books. Simply enough, a spread of potatoes, greens, bread, prosciutto and cornichons (tiny pickled cucumbers) is laid out. The magic happens when a huge chunk of cheese is melted and scraped off and placed on the chosen base.
7. Kehl's Swiss-Italian Restaurant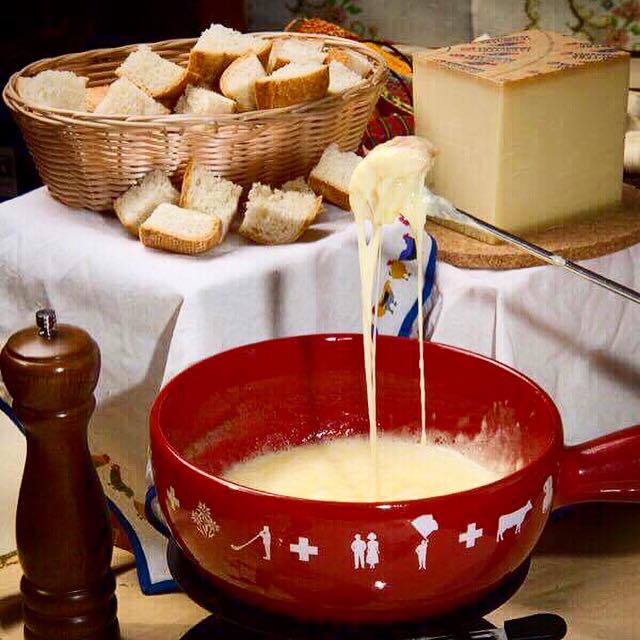 163 Aguirre Ave., BF Homes, Parañaque City
0917 8305 345 | Facebook
Open daily from 11am to 11pm
Budget for two – P700
Southerners need not go far to satisfy their cheese cravings. Tucked in the culinary haven of Aguirre lies a hole-in-the-wall gem—Kehl's Swiss-Italian Restaurant. They're popular for their wide array of Italian pizzas and Swiss sausages. No visit is complete without trying their cheese fondue and rosti with a generous topping of melted cheese.
6. Cheese Scraper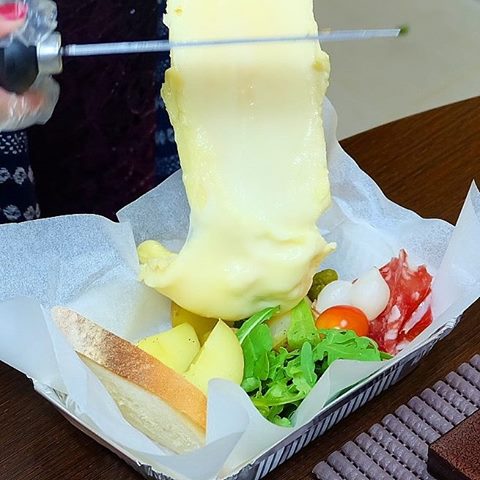 Mercato Centrale, 25th St. cor. 7th St., BGC
0918 985 5827 | Facebook
Open every Friday & Saturday from 6pm to 3am
Budget for two – P600
Just imagine—you head to Mercato drunk, in search for something to sober you up. And lo and behold, a beautiful plate of raclette is just waiting, happy to do the job. Cheese Scraper has five different kinds of raclette, and they also let you customize the mix of cheeses.
5. Eleven Tables
GF Ace Hotel & Suites, United cor. Brixton St., Kapitolyo, Pasig
(02) 246 9069 ext:929, 0917 811 4582 | Facebook
Open Mon to Thurs from 5pm to 12mn, Fri & Sat from 6pm to 2am 
Budget for two – P1100
Dubbed as Kapitolyo's fondue and wine joint, Eleven Tables is a great place to satisfy your cheese cravings. Here, you can pick from various cheese fondues, order raclette with it, follow it up with a dessert fondue and as the ultimate topper—get the unlimited wine promo, too.