PacMan Forever: The Manny Pacquiao Legacy
Apr 12, 2016 &nbsp • &nbsp Daniel Ongpin Meñes
PacMan Forever:
The Manny Pacquiao Legacy
By Daniel Ongpin Meñes
Manny "Pacman" Pacquiao is arguably the greatest athlete the Philippines has ever produced. With a career spanning over 20 years, he has dedicated his life and his body to the sport of boxing—more importantly to representing the Filipino people on the international stage. He is a true to life rags to riches story, having hailed from the slums of Saranggani province and fighting his way to the bright lights of Las Vegas.
As of his last fight, the Pacman has officially announced his retirement from the world of boxing. His fighting career may be over but he will always be remembered as one of the greatest prize fighters to have ever set foot in the ring. Here are the 8 moments in Manny Pacquiao's career that earned him the nickname "Ang Pambansang Kamao."
The Birth of a Star
On June 23, 2001, Pacquiao, fresh off the plane for his first fight in the US, annihilated Lehlohonolo "Hands of Stone" Ledwaba on only two weeks' notice as a replacement fighter. He painted Ledwaba's shorts red with blood on the way to a TKO victory to announce that he had, indeed, arrived.
Manny the Singer
As much as we would love to forget that Pacquiao has an album, we can't. Pacquiao is a renowned karaoke star in his hometown and just like every other Pinoy, the man loves to sing. He proved just that when he released his debut album Laban Nating Lahat Ito. That's the beauty of Manny Pacquiao–he just does what he loves and inspires others to do the same.
PBA Manny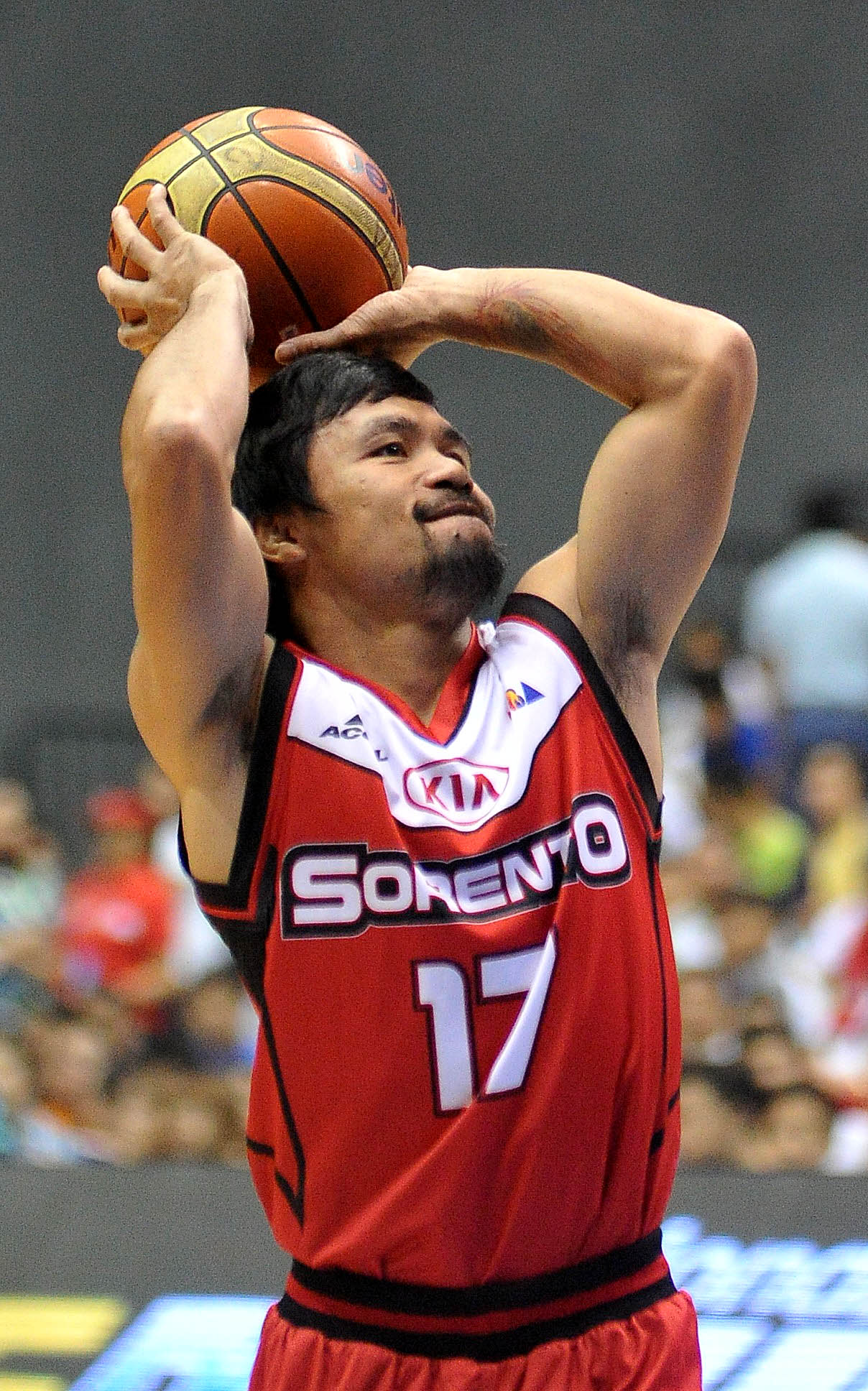 One of the other things that Pacquiao loves is basketball. In 2014 he bought the KIA PBA Basketball team (now known as Mahindra Enforcers) and appointed himself as playing coach. Although he may not win any MVP awards in the foreseeable future, people still come to watch the living legend in action. Manny Pacquiao is a true renaissance man.
Manny Movie
In 2014, the world was able to see sides of Manny Pacquiao not often seen in the ring. The film followed Manny Pacquiao's humble beginnings as a prize-fighter in the Philippines all the way to becoming a cultural megastar. It showed Manny's human side as they documented his problems in life and how he eventually found, and embraced, God.