Yeah, fine, money can't buy happiness. But money sure is a tool to get happiness. That's exactly why we like to click that add to cart button whenever there's a sale. Or you know, even when there isn't. Retail therapy works best for anything, anytime, anywhere.
But Marie Kondo, who rose to fame after telling us all about the life-changing magic of tidying up, is giving that one fancy lifestyle Japanese store a run for their money. After publishing a book and starring in her own Netflix show to tell us to clean our messes up, Marie is now selling us new things that might just create more messes.
Okay, fine, some of them could spark joy in our lives, as it did for hers. (Hello to that pretty glass teapot.) But they're so ridiculously expensive that I don't know if it would spark joy or rage. Like, come on?! USD 275 to hold my kitchen utensils??? But whatever, be the judge and see which of these items are reasonably priced. (My answer is pretty obvious.)
The Queen's Guard Candle 
USD 86, or roughly PHP 4,300
This candle's fragrance is based on the famous Bellocq Queen's Guard Tea, which according to the Konmari shop's description, "evokes English gardens dappled with dew." Did the Queen commission this? I mean, sure, I love the smell of tea and gardens and all. But maybe I'll just stick to my black tea . . . At least I can actually drink that, too.
Shop here, I guess. But you can also get a tea-scented candle for PHP 99 at Shopee.
Earthsaver Ridged Soap Rest
USD 16, roughly PHP 850
Is my soap so precious that I'd need to spend PHP 850 so it can rest comfortably? Does a soap need to be this comfortable? Is this even comfortable?  It's so finely made thanks to the woodworkers of Tosaryu, but . . . really . . . it's just soap . . . Well, whatever floats Marie's boat . . . 
Shop here, I guess. But you can also get a handy dandy good-for-travel soap container for PHP 30 at Lazada.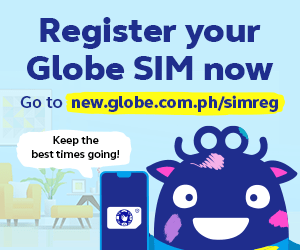 Brass Tool Holder
USD 275, roughly PHP 14,000
This might be the most ridiculously expensive item on this list. Seriously. I could buy a phone. Or maybe even a pair of AirPods Pro.
Shop here, I guess. But you can also get a kitchen tool holder for PHP 287 at Lazada. It's not brass, but it does the job. And it's not 14k . . .
Flower Bouquet Tote
USD 42, roughly PHP 2,200
We're all for sustainable living, but okay, a bouquet tote? FOR 2K++??? WHAT? The shop says its made of denim, but why even. Period.
Shop here, I guess. But here's a cuter alternative for only PHP 352 at Shopee.
Ladle
USD 96, roughly PHP 4,900
Gintong sandok o gintong kaldero? Choose your fighter!
Kidding aside, it's probably expensive because it's made of brass and handcrafted by artist Ruka "Lue" Kikuchi from the Japanese city of Setouchi. 
But wow . . . it's just a ladle, Marie.
Shop here, I guess. But a full kitchen tool set is available for only PHP 599 at Lazada. An actual full set at a fraction of how much Marie is selling her gintong sandok.
Tuning Fork & Rose Quartz Crystal
USD 75, roughly PHP 3,900
It's so pretty, and apparently, it works for Marie. Maybe because she has money. She can afford all these very relaxing items. Not for me though. I'd relax when I'm financially stable.
Shop here, I guess. I don't have an alternative for you. This is just plain burgis.
Small Bubble Bud Vase
USD 55, roughly PHP 2,800
Pretty ceramic vase. I'd love to admire it from both up close. Pretty price, too. Okay, maybe just from afar.
Shop here, I guess. Or just reuse a PET bottle and design it yourself. You save money and Mother Earth!
Dustpan & Broom
USD 34, roughly PHP 1,800
Imagine you're cleaning up your mess . . . with almost two-thousand-peso-worth of cleaning tools . . . The level of kaburgisan . . . I can only aspire.
Shop here, I guess. But a PHP 35 peso alternative is available at Lazada, just so you know.
So which ridiculously expensive item are you adding to cart? Are you actually adding anything to your cart?