Last night, hundreds of thousands of Filipino netizens were eagerly awaiting the premiere of the latest vlog of Miss Universe 2018 Catriona Gray. On her Instagram account, the beauty queen posted a short teaser, captioned with "An invitation to a conversation," while on Youtube, her new vlog was waiting to be premiered. After keeping herself distant from the subject of politics over the last few years, Catriona Gray made a new video entitled "Pinuno: Para Sa Bayan" to help her audience learn how to properly discern and judge the candidates they're choosing to vote for in the elections — and to take a stand and show her support for her chosen leader.
A Filipino with a platform
While she hasn't involved herself in politics since her rise to fame, Catriona Gray says that she has since realized that discourse about politics shouldn't be limited to a select few, but instead should be something every Filipino engages in. As she begins her vlog, she describes herself as "merely a Filipino wanting to make the best vote for the future of my country."
"But I also acknowledge that I'm a Filipino with a platform and with that, I feel a sense of responsibility," the beauty queen adds.
"I also acknowledge that I am a Filipino with a platform and with that I feel a sense of responsibility." – Catriona#IpanaloNa10ParaSaLahat#CatrionaForLeniKiko

— Darna Leni-Kiko 2022 (@DarnaImpakta) April 18, 2022

Catriona says that with this video, she aims "to share the qualities that I feel make a good leader and it's actually these qualities that made up the very basis of how I arrived at my own decision and hopefully are qualities that can also guide you when researching for yourself who your vote is for."
These are the five qualities to look for in your candidates, according to Catriona Gray:
#1 Qualified

Catriona says the question to ask about this quality is this: "If being a leader was a job application, would this person have the experience and the skillset and knowledge needed for this role?"
To assess this quality, she asks you to take a look at their educational attainment, employment history, and similar background information. The beauty queen also adds a disclaimer:
"It also goes to say that having many degrees or holding many different positions within an organization or government body doesn't automatically make for the best leader, but it can be a great indicator of an individual's experience and knowledge that they can bring to the table which could be a huge asset to a leader."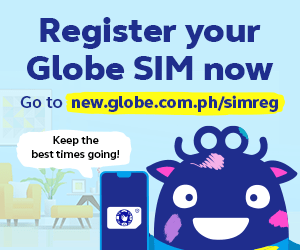 #2 History
The question to ask here is: "How have they stewarded or utilized positions of leadership in the past?"
This time, you need to take a look at their past achievements and other developments they have done. You may also consider how their colleagues view the candidate. Did they garner respect? Did they create an impact among the community?
She also shares a personal anecdote about previously working with an executive producer who also worked as the sound guy during one of her shoots. Something he said stuck with her: "'I need to know and understand how to do the jobs of the people under my command if I'm to be in an executive position as their leader.'" And it's a statement that she kept in mind as she chose her candidate.
#3 Service

The question to ask here is: "When have they been of service to the community when it wasn't convenient or for personal gain?"
For Catriona, a leader is at heart a public servant, meaning a leader is "not above us" but "equal to us." You can take a look at previous programs that they have done and how these programs work towards the vision they promise as president. Catriona strongly believes that a true leader doesn't rely on a title or a position to serve the people. "If that duty to service is really in their hearts, they will utilize any position that they're in to serve."
#4 Platform
The question to ask here is: "What are their plans envisioned for our nation? And then going on from there what actions have they already taken that exemplify this or how have they already set these plans in motion?"
Catriona emphasizes that a leader's consistency regarding their platform is important, because the campaign season is "a period of promises." So for her, it's important to see if the candidate has been working towards these promises in the past.
#5 Values
The question to ask here is: "How has this individual stood on issues in the past? What does that reveal about their personal values and beliefs? And going on from there how does that relate to your own?"
You could take a look at the candidates' stances on different issues such as governance, human rights, and other social and national issues. She adds another question to consider under this quality: "What is their attitude towards being held accountable? How do they handle different issues when they're thrown at them?"
Catriona's personal stance
After listing these qualities, the beauty queen gives a message of encouragement to her voting audience, reminding you that you still have some time to decide. She simply asks that you take time to do your research and listen and learn and think for yourself. "I encourage you to align with the candidate that you feel is the best for the Philippines. There is power in the single vote."
Empowered QUEENS supporting another Queen. Grabeeeeeee!
Pia. Kylie. Catriona. Palag pa! pic.twitter.com/cxEMFVftka

— MIK KAEL (@sirmikemanjares) April 18, 2022

At the end of the video, Catriona officially endorses Vice President Leni Robredo and her running mate Kiko Pangilinan for president and vice president. "She's the only one who gives me hope for change for the future I wish to see for my country," Catriona describes Robredo.
Catriona joins fellow beauty queens Miss Universe 2015 Pia Wurtzbach and Miss International 2016 Kylie Versoza in endorsing Robredo.
Netizens praise her education video
Prior to the video's launch, many supporters of different candidates expressed hope that the beauty queen would choose the same candidate. Some left disappointed, others were rejoicing, but most were praising her for her educational video on voting awareness.
Ang OA at extra talaga ni Catriona sa kahit anong bagay AND WE ARE HERE FOR IT. Who am I voting for? Let me make an entire voters' education vlog before we make a #kakampink reveal.

Queen f*cking behavior. How is she not an Aries???

— Tito | #SaveSanRoque #Makabayan4LeniKiko (@maroontito) April 18, 2022
We love the dramatic flair.
Pakagaling ni Catriona Gray. She knows a lot of people will anticipate and watch this video so nagprepare talaga siya ng informative video before the announcement. She's always so intentional. What a queen!

— Volleyball Spectator (@volleyspecs) April 18, 2022
But in all seriousness, she did come prepared in addressing her platform's audience.
Catriona Gray is the standard. Research kung research talaga ang hitad. Nobody can bash her for saying the truth. She is not just a beauty queen. She is a spokesperson. pic.twitter.com/zYjgrB1OYR

— Jowds Illustre #LeniKiko2022 (@JillIlustre) April 18, 2022
The standard since 2018.
Hi everyone I'm proudly to say that I'm
CATRIONA PINK now.

— Catriona Pink (@catrionagreyy) April 18, 2022
This fan account got witty.
Watch the full video here:
You can follow Catriona's advice and jumpstart your own research with our YOUthDecide section.


.