What You Should Know About Maxine Medina, Our New Bb. Pilipinas-Universe

By 8List

At 5 feet and 7.25 inches with an athletic build and understated confidence stands Maria Mika Maxine Medina, the successor of Binibining Pilipinas-Universe and current Miss Universe Pia Wurtzbach. Triumphing over 40 other contestants for the title, Maxine (aka Max) stood out from the pack and showed herself worthy of the title during the 2016 Binibining Pilipinas competition.
Now that she's won the crown and will soon be a household name, let's get to know the woman who, on behalf of the Philippines, will have a shot at claiming the title of the most beautiful woman in the universe.
Beauty inside and out
Max was an interior design student in the College of Saint Benilde and the Philippine School of Interior Design, where she gained experience in designing residential condos. She is also an alumna of Saint Theresa's College and Angelicum College.
Model student
In college, Max pursued her career as a model and in 2008 joined the Professional Models Association of the Philippines (PMAP). "I started modeling when I was 18 years old. The very first project I did was for a cover of a magazine with my cousin, Glen Peter Perez, who is a professional photographer," Max shared in an interview.
Max, who has been a model for 8 years now says, "beauty has to come from the inside. You could inspire and make people feel their value and be happy." You go, girl!
#RelationshipGoals
https://www.instagram.com/p/7l_j28u_I8/?taken-by=maxine_medina
Max is currently in a relationship with model and actor Marx Topacio. They've been together since 2011, and boy do they look damn good together. As in DAAAAYUM good.
https://www.instagram.com/p/74-6zEu_Oh/?taken-by=maxine_medina
Max said in an article that her secret to their long lasting relationship was, "trust, patience and understanding."
Good genes are everything
https://www.instagram.com/p/BDdJhVQO_C2/
Max is the daughter of former commercial model and flight attendant Maximo Guillermo Medina and former model and a senior bank manager Maria Fe Medina. No wonder Max became the beauty she is today.
Movie moments
Max starred as Peachy in Antoinette Jadaone's Beauty In A Bottle in 2014. Medina acted alongside Angelica Panganiban, Angeline Quinto and Assunta de Rossi. Watch out for the 33-second mark in the video to see Max's acting.
Well-rounded personality
Scroll down on Max's feed and you'll see that this girl takes her health, happiness and career very seriously.
https://www.instagram.com/p/_TT_O4u_ER/
https://www.instagram.com/p/BBzHsDLu_Jk/
This workout session is just insane!
https://www.instagram.com/p/BBqyv6Ju_Nu/?taken-by=maxine_medina
https://www.instagram.com/p/_NuZ6gO_Nx/?taken-by=maxine_medina
https://www.instagram.com/p/-1Uw8MO_OK/?taken-by=maxine_medina
Bb. Philippine Airlines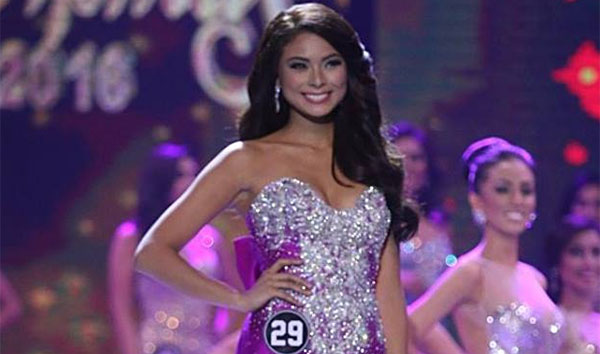 Prior to winning the Bb. Pilipinas – Universe title, Max was hailed as Bb. Philippine Airlines. And according to the
normannorman.com
, Max was already named the official candidate of Bb. Pilipinas 2012 but was disqualified days after the announcement because of the conflict between one of her endorsements and a pageant's sponsor.
Dream come true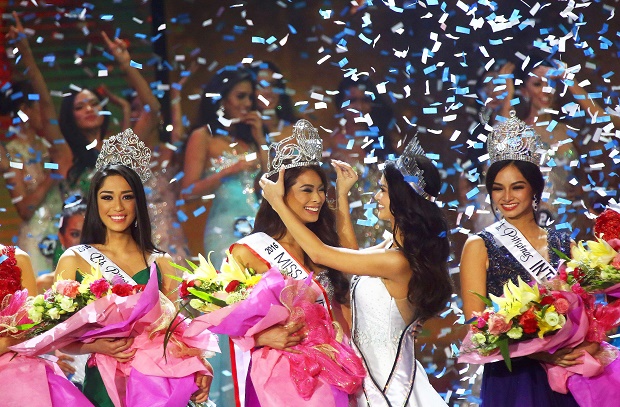 The expectation to get a back-to-back Miss Universe win might weigh heavily on Max's shoulders, but looking at how she expertly and impressively won Binibining Pilipinas, we know she's going to do us proud.
Let's dish about our new Bb. Pilipinas-Universe in the comments below!