MERALCO, the Philippines' largest electric distribution utility company, has recently opened the Meralco Power Lab—a multi-purpose facility that aims to educate Filipinos on wise use of electricity.
Wait, don't go!
Okay, words like "educate" "electricity," and "facility" may not be the most interesting topics in the world, but hear this one out because it's really quite helpful. Let's just put it this way: the amount of money that will be left in your wallet depends on the things discussed below.
Below are 8 features of the revolutionary lab that will help you become more energy efficient; ways that will change the face of local energy not just in your home, but in the entire country as well. Read on and we'll walk you through it!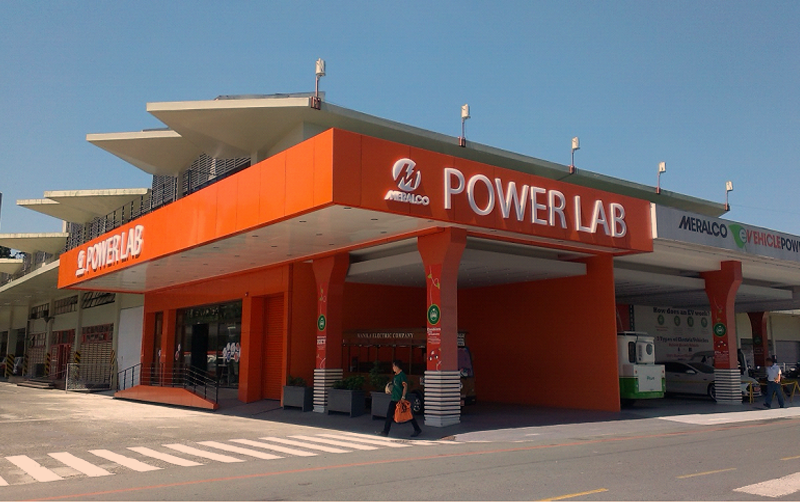 The multi-purpose Power Lab has the Equipment Testing Laboratory, which is used to verify the energy consumption and cost to operate a wide array of appliances, equipment and all other electric gadgets such as refrigerators, air-conditioners and entertainment systems. This might be particularly useful in the impending heat of the summer months!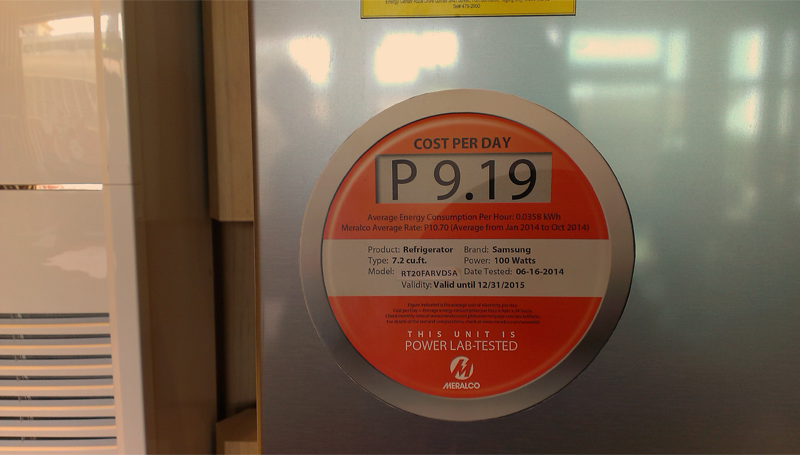 The lab's task is to basically make you and me discover the amount of electricity that we use every day, and how it affects the electricity bills that haunt us every month.
The company has recently launched power consumption tags—simply referred to as the MERALCO Orange Tags—to help consumers easily know the energy consumption of an appliance. This one shows, for example, how much energy is being consumed by that refrigerator you're thinking of purchasing.
These Orange tags will put your worries to rest. No more wondering where on earth that hard-earned money has disappeared to!

The Lab has reconfigurable areas that can accommodate and test different capacities of air conditioners, refrigerators, freezers, washers, dryers, entertainment gadgets, kitchen facilities and other general appliances. A lot of the possibly energy-hogging items are here, and you'll finally learn how to deal with them!
These are some of the questions raised by many, and the Power Lab will let you know where you'll finally know what's really what.
For instance, there are a number of marketers claiming that there are some certain types of Energy Saving Devices (ESDs) that will cut down on electricity costs.
Do these really work?  The Power Lab says don't waste your money on 'em! It was the Department of Energy (DOE) themselves (read more about it here, if you want to learn more!) who confirmed that they—or any other government agency—have not endorsed such products.
Clearing up all the misconceptions once and for all, questions like these can now be addressed, thanks to the Power Lab.

Those of you who are perplexed by the sudden surge in electricity cost may actually find your answers in the lab. Through state of the art features, you will get an idea why you suddenly have no more money for the pair of shoes that you've been eyeing for weeks!


Another highlight of the lab is the Demo Area, which has appliance stations that have energy display monitors that compare the energy consumed and real-time cost to operate by different technologies. Examples include refrigerators that use conventional/inverter technologies, and TVs that use CRT, Plasma and LED technologies.
For instance, this area can determine difference of three light bulbs—Incandescent, CFL, or LED—and suggest which is most energy-efficient. Also just outside the lab is an e-vehicle station that has a lot of simple (and attractive) infographics illustrating its uses and benefits.

The third highlight is the Intelligent Living Space—a residential, home-type set-up that shows innovative, energy-efficient technologies that homes can have in the future.
The space looks like an actual sleek condo. Here, appliances can be monitored through smart phones, tablets and other hand-held devices. Sci-fi may not be so far-fetched!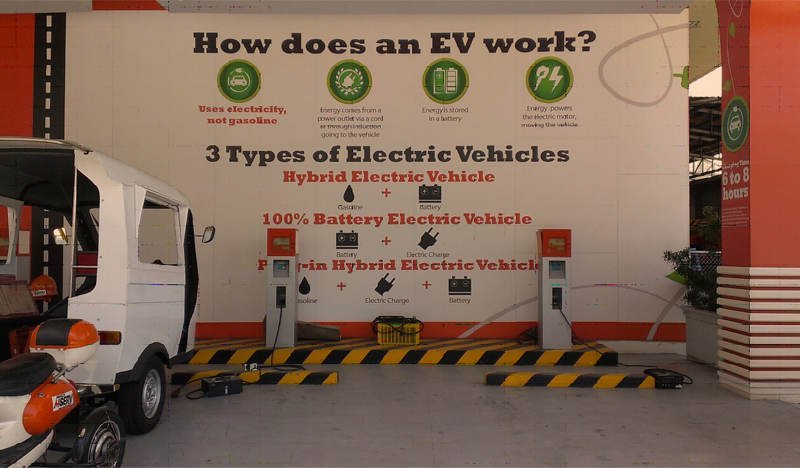 The goal of the Power Lab is very simple: make Filipinos understand energy consumption and its impact to our daily lives and activities better. The company knows that this world isn't getting any younger, and hopes that we become smarter buyers and consumers before it's too late!
You can check out the Power Lab website for reports and updates, and even make your requests of what appliances you'd like to test. You can send them an email at powerlab@meralco.com.ph.
The Meralco Power Lab is located inside the Meralco Compound in Ortigas Center.