Just when you thought you couldn't love her more, she sang an acceptance speech from the Music of the Heart (wink!).
She can dance, she can sing, and, ay Mamma Mia, can she act. If you're a Hollywood aficionado like I am, the name Meryl Streep wouldn't be missed in your vocabulary. Considered one of the great actresses of this century, Streep has appeared in 68 (and counting) moving pictures, 17 television shows, and 13 stage plays in her 45-year acting career. However, it is not the sheer number of her filmography that will astound you but the accolades she was able to garner – more than 550 nominations in over 100 award-giving bodies. Out of these, there are close to 150 trophies cramped on her award cabinet.
But more than the prowess of her talents, there's no Doubt that many fans idolize the most recent Golden Globe's Cecil B. DeMille awardee by the way she represents her beliefs. She's the charming and humble actress with a sonorous voice that trumpets gender equality and racial diversity in Hollywood; Meryl Streep has gravitas and she knows how to use it diplomatically – from sending letters to Capitol Hill to passive-aggressively criticizing the incoming US administration in her recent Golden Globes acceptance speech.
Yes, adoring this woman makes you a Streeper. But how well can you Streep? (A true Streeper would not cheat, as well. So, close that browser. No, seriously, close that. That's all.)
8. Let's start with something easy. Meryl is a nickname her father always used that just got stuck. What is her full name?
A.  Mary Lisa Streep
B.  Mary Louise Streep
C.  Meryl Streep
D.  Mary Luis Streep
7. Even she liked to perform at a young age, she hadn't been interested in acting until this play in Vassar College she acted in that gained her attention across campus.
A.  Miss Julie
B.  A Midsummer Night's Dream
C.  The Cherry Orchard
D.  Trelawny of the Wells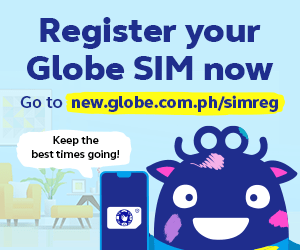 6. She financed herself through school in her teenage years by working for The Hotel Somerset as…
A.  Chambermaid
B.  Desk Clerk
C.  Waitress
D.  Receptionist
5. Kramer vs. Kramer gave her her first Academy Award for Best Supporting Actress in 1979 as the embattled divorcee fighting for the custody of her son. Fill in the last parts of her character's monumental courtroom speech that she wrote herself:
"Billy's only seven years old. He needs me. I'm not saying he doesn't need his father. But I really believe he needs me more. I was his mommy for five and a half years. And Ted took over that role for eighteen months. But I don't know how anybody can possibly believe that I have less of a stake in mothering that little boy than Mr. Kramer does.
A.  I know I left him but now, I'm back.
B.  I need him, too.
C.  I'm his mother.
D.  Is that so wrong?
4. In an interview, she admitted auditioning for this 1976 film where the Italian producer, Dino De Laurentiis Sr., saw her and said to his son in Italian, "Why did you bring me this ugly thing?" Knowing a little Italian, she replied, "I'm sorry if I'm not beautiful enough."
A.  King Kong
B.  Carrie
C.  The Serpent's Egg
D.  Drum
3. For the film Music of the Heart, she had to learn this musical instrument by taking 6-hour per day lessons for 8 weeks.
A.  Classical guitar
B.  Cello
C.  Violin
D.  Harpsichord
2. She donated most of her The Devil Wears Prada wardrobe to a charity auction. She kept, however, a particular sunglass that she would wear in this later film she starred in.
A.  It's Complicated
B.  Mamma Mia
C.  Hope Springs
D.  Ricki and the Flash
1. With her 19 Oscar nominations, she holds the record for most number of nominations in any acting category. But she doesn't have the record for most wins; having only 3 Academy Awards, so far, Katharine Hepburn beat her with 4. What are the films that gave her an Oscar each?
A.  Kramer vs. Kramer, The Deer Hunter, The Iron Lady
B.  Kramer vs. Kramer, Sophie's Choice, The Iron Lady
C.  Adaptation, Kramer vs. Kramer, Out of Africa
D.  Kramer vs. Kramer, Sophie's Choice, The Devil Wears Prada