Following two consecutive years of holding the event online, the Manila International Book Fair (MIBF) is once again welcoming book lovers to its physical showcase. The biggest book event of the year is set to open with over 80 exhibitors and dozens of events to be held over four days. We know all bookworms are brimming with excitement, but just in case you need more convincing, here's why you should make time to drop by this year's MIBF.
New titles and discounts
View this post on Instagram
MIBF suki already know this, but you can expect a lot of new book releases at the book fair. Often, publishers schedule the release of new titles near or even on the days of the fair itself, as they're able to maximize exposure and engagement during the event. These titles also come with exclusive discounts that you can only find at the MIBF, so make sure you have ample budget when you visit!
Book signing
View this post on Instagram
On top of new releases, you can also get the chance to meet and greet the great minds behind the written works you love. As you get your favorite authors to sign and dedicate your books, you can also have a quick chat with them to ask all your burning questions about their work.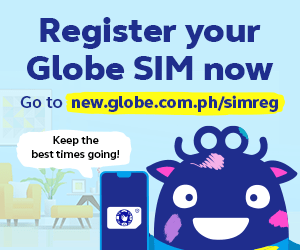 Book events
View this post on Instagram
On top of getting your books signed, you can also expect to see other exciting activities across the hall. From storytelling sessions and art workshops to book launches and educational seminars, you can take home more than just a bag full of books! There's even a parade!
Story Time: Stock Up on These Children's Philippine History Books from Adarna Books
Story Time: Stock Up on These Children's Philippine History Books from Adarna Books
Kyzia Maramara | May 23, 2022
Indie Village
View this post on Instagram
While the MIBF has always had independent publishers as exhibitors, it's the first year that they're putting a spotlight on them through a dedicated pavilion called Indie Village. There, visitors can find booths of local independent publishers, such as Milflores, Komikon, Avenida, and more.
Zsazsa Zaturnnah comeback
View this post on Instagram
After long years of waiting, the classic Pinoy superheroine Zsazsa Zaturnnah is making a comeback! Catch your first glimpse of the latest book in the series at the book launch of Zsazsa Zaturnnah sa Kalakhang Maynila on the 3rd day of the MIBF 2022.
Tarantadong Kalbo
Beloved comic artist Kevin Raymundo, also known as Tarantadong Kalbo, is also set to receive the National Book Award on the book fair's first day. So you can catch a glimpse of the artist and maybe even get something signed!
When and where is it?
View this post on Instagram
MIBF 2022 will be held at SMX Convention Center from September 15 to 18, 2022. You can enter the fair starting at 10 AM and browse until 8 PM.
How can you get tickets?
View this post on Instagram
As always, tickets to the book fair are FREE! Follow these simple steps to get free entry to MIBF 2022:
Visit https://app.eventplus.io/manilainternational-bookfair or scan the QR code above.
Provide an active email address.
Wait for the OTP in your email inbox, and type it on the site.
Accomplish the form and provide your name, email address, age, and organization/affiliation.
Download the ticket from the site or your email, and you've got your one-time entry ticket to the book fair!
Registration to the event is open until 14 September 2022.
Follow us on Facebook, Twitter, Instagram, Tiktok, and Youtube for the l8est entertaining, useful, and informative lists!