Doing things alone isn't as bad as some people make it to be. Experts say solitude helps you develop a sense of self and identify your interests or dislikes. Having time with yourself also prevents being pressured to make commitments you aren't comfortable with. It's fun to be your own company, so if you're looking for activities to do alone, here are some suggestions. 
Going on food crawls
Why wait for a friend to be available to swing by that newly opened cafe or hot resto? Trying out countless dishes is a good way to de-stress and explore places, and doing it solo will make you feel like the main character in your own movie. Make a list if you can, and take it at your own pace. Remember, food crawls aren't marathons — savor each bite!
Going on a road trip
If your car is so used to seeing your neighborhood or office location, give yourself a break and go on a road trip for a change of scenery. If you're feeling brave, don't take an itinerary with you and just play it by ear. Imagine all the picture-perfect places that await! That sounds like an adventure of a lifetime.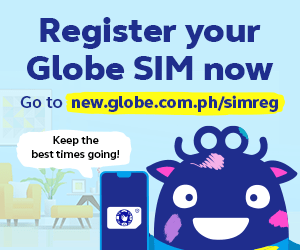 Watching a movie at the cinema
It's 2022, and people should realize that solo movie dates are a thing, too. You can do it at home or the nearest local cinema. To make it more interesting, why not watch a movie outside your favorite film genres and see how things go?
Visiting an amusement park
You can do anything if you can ride a roller coaster without fear. No, seriously. Amusement park trips are fun to do alone! You can hop on adrenaline-pumping rides over and over without anybody judging you, and you don't have to skip out on rides just because your friends are feeling scared and/or nauseous. There's also the freedom to create a day you enjoy the most.
Simple Me-Time Activities to Add to Your Routine That Can Help Improve Your Mental Health
Simple Me-Time Activities to Add to Your Routine That Can Help Improve Your Mental Health
Meryl Medel | Oct 04, 2021
Shopping
Shopping alone lets you browse through each store for as long as you want without distractions. Without the pressure of shopping with someone else, you can avoid impulsive purchases and buying something you don't really want. Follow your rhythm. 
Attending music festivals or concerts
Going to music events alone can be a little scary, but it can be an awesome experience. Take precautions to keep yourself safe, but don't forget to have fun. Talk with others at the event, and you may have new friends to hang out with after the show. 
Hitting the beach
Beaches aren't just for summer parties and water sports. It can also be a place to unwind and have some alone time. You can meditate, read, sunbathe, or watch how people go on with their day. Just keep an eye on your valuables and you're good.
Learning a new skill or hobby
Trying something out of your comfort zone can be exciting yet scary. You don't need to start with something complex right away, though. Whether you want to learn crocheting or calligraphy, the goal is to learn and have fun. 
Follow us on Facebook, Twitter, Instagram, Tiktok, and Youtube for the l8est entertaining, useful, and informative lists!