All Kinds of Nope: 8 Mick Fanning Shark Attack Memes
Jul 21, 2015 &nbsp • &nbsp 8List
All Kinds of Nope: 8 Mick Fanning Shark Attack Memes
Mick Fanning has won 3 surfing world titles to his name. However, he can add one more title to that list: shark attack survivor.
During the final of the J-Bay Open surf competition in South Africa, Mick was attacked by a shark, and as the event was being streamed live worldwide, it was all captured on video.
As the shark struck, it got stuck in Mick's leg rope and started thrashing. The creature kept coming at him, and he used his surfboard as a shield. Fanning felt like he was being dragged underwater, so he fought the shark off by punching its back (like a BADASS). Luckily, there were nearby rescue boats to prevent a tragedy. The event was cancelled for obvious safety reasons, and Mick and his heat opponent were pulled out of the water. It's a good thing that it ended well. People were in such good spirits that it spawned their own memes of the incident.
Here are a few memes that surfaced (see what we did there) after Mick's punchy encounter with the shark:
8. Mick Fanning = Alpha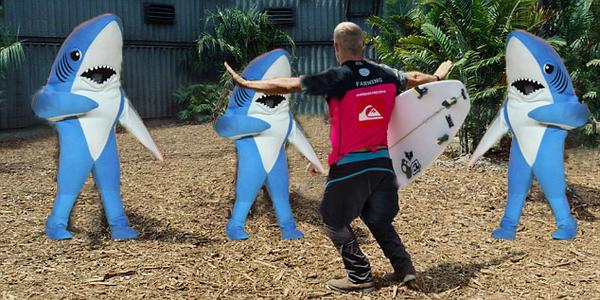 Alpha as f*ck.
7. What do we say to death?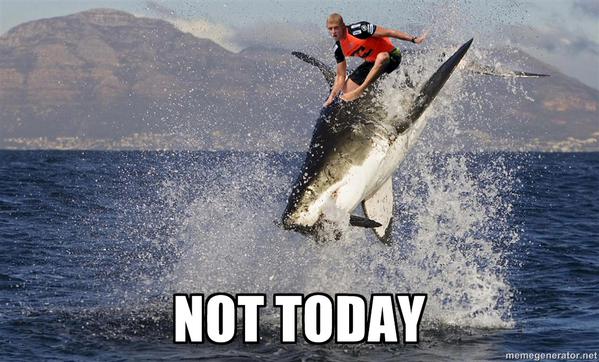 Come back some other time.
6. End shark discrimination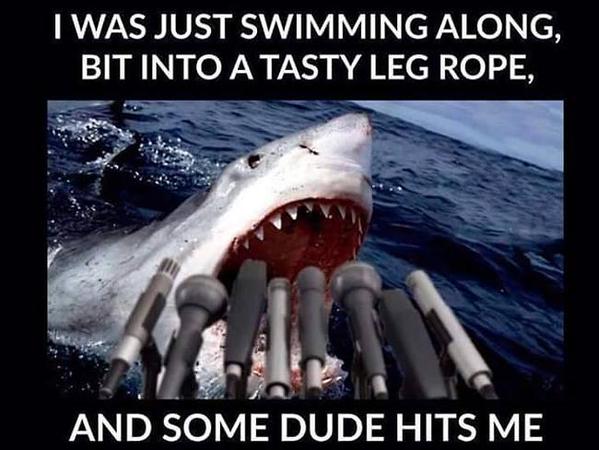 #JusticefortheJBayShark
5. Annoying autograph seekers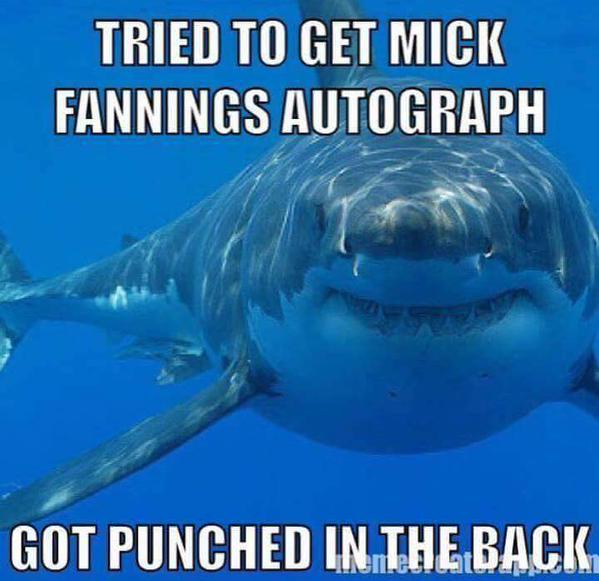 Some fans can be annoying, but you don't have to get physical with them.
4. Stay classy, Ron Burgundy
"Why don't you go back to your home on Whore Island?"
3. Hang loose!
That Mick, such a show-off.
2. Sharks have feelings too.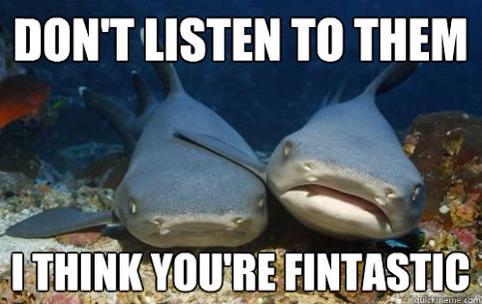 "Wait till the other sharks hear about this. This is such a pain in the bass. I need to watch Jaws and The Shaw-Shark Redemption (groan) to feel better."
1. Like a boss
Do something like that again and I'll do more than punch you.
What are your thoughts about what happened to Mick Fanning in J-Bay? Leave a comment and let us know! Better yet, leave a meme!