Here's to the K-pop groups that made college (or high school!) life more bearable. We've seen them through awkward phases, pre-debut pics, and anime hair, yet awaited every release of their new MVs, subscribed to the fandoms, and memorized the fan chants to all the songs. We're thankful that a lot of them are still active now!
2NE1
Debuted in 2009; disbanded in 2016.
Maybe we saw them in the Lollipop ad with Big Bang, or it was probably Sandara Park who introduced us to this 21st century girl group. But with a debut single like Fire, that instantly went hot on the charts, and subsequent hits like I Don't Care, I Am The Best, and Lonely, how can we not turn into loyal Blackjacks?
BIG BANG
Debuted in 2006.
Before there was GD&TOP, GDYB, and yup, GD's Act III MOTTE concert coming soon in Manila!!!—there was Big Bang. Those who knew them from their early days, with Lies and Haru Haru can definitely attest to how far they've come and transformed to the idols, fashion icons, and artists they are today.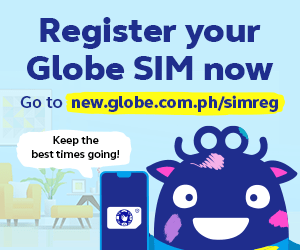 GIRLS' GENERATION
Debuted in 2007.
The original nine-member group introduced us to colored skinny jeans in Gee, and it became quite a trend back in the early 2000s, too. As much it was hard memorizing who's who, given their similar appearances and body types, we enjoyed choosing which SNSD girl was our fave!
WONDER GIRLS
Debuted in 2007; disbanded in 2017.
Of course, how could we not know the girl group that brought us the hit song Nobody, which followed us practically everywhere, from the malls to the jeep, to TV shows and in parties. Their 1920s-inspired MV and the girls in sparkly flapper dresses didn't make it hard for us to watch on repeat and memorize the steps, too!
SUPER JUNIOR
Debuted in 2005.
How can you say no to 13 perfect-looking Korean idols? You simply can't. Super Junior had that magic (imagine, 13 oppas!), and transformed lots of us Filipino fans into ELFs. Their single Sorry, Sorry wasn't just a catchy tune, the dance steps were amazing, and the MV was very addicting to watch, too!
F.T. ISLAND
Debuted in 2007.
In a time when 12 to 13 members were all the rage in boy groups, there came F.T. Island. Instead of super synchronized dance moves, they performed with instruments, and were a breath of fresh air to the K-pop scene. The members are also well-known for their solo activities outside the band.
2PM
Debuted in 2008.
When we first saw their Hands Up MV, we thought it was very Western in rhythm and style, which was probably because some of its original members have previously lived in the U.S. While a lot of boy group members in their time were slim and lean, the 2PM members were bulky and hunky, much to the delight of fans!
SISTAR
Debuted in 2010; disbanded in 2017.
Unlike other girl group members who are more on the slender, skinny, and sweet side, Sistar was known for their healthy, sexy image. They were also often commended for being the best performers in super high heels (which they've been practicing in since their trainee days!).
Which one of these groups did you start your K-craze with? Tell us below!