In recent years, fashion has been branching out. Not only are brands limiting their endorsements to artists and sport personalities, but recently they have also embraced the appeal of political figures. The history between fashion and politics draws back to the rise of the likes of Eva Perón, Kim Jong-Il, and our very own Imelda Marcos.
From big puffy hairs to a long list of shoe collection, fashion and politics complement each other. So much so, that famed French brand Balenciaga recently launched its Bernie Sanders inspired collection which the brand actually debuted last January. Here we list down our own politicians who can quit their day job and just be true fashion "icons".
Risa Hontiveros, Shawls
Who could forget her campaign commercial a few years back wherein she's whipping out words such as katiwalian and basically all the trapo terms synonymous to the government. With her line of shawls you're not only fashionable but also safe from all those pesky catcallers. Talk about fashionable and functional!
Rodrigo Duterte, Checkered Polos
Ahhh, tatay Digong with his signature unbuttoned polos. His checkered polo lines will surely be a hit to all patriarchal, prone-to-violence-and cursing guys out there.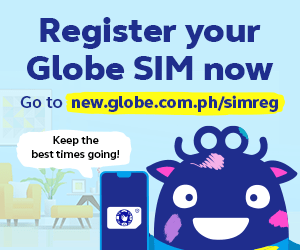 Nancy Binay, Avant-Garde Pieces
SONA season is coming up! That means all the gorgeous ladies of Philippine Politics will surely want to turn heads in their chosen gowns. But nothing comes close to Nancy Binay, the Queen of SONA fashion. With her interesting choice for gowns, we surely want her to release/wear more avant-garde designs in the future.
Aguirre, Toupee Line
Of all the controversies Justice Secretary Vitaliano Aguirre III has found himself in, the most important discussion is this: Is it real or is it fake? Whatever the deal is, we would love a line for all the guys out there with hairline problems. Else, we have this option: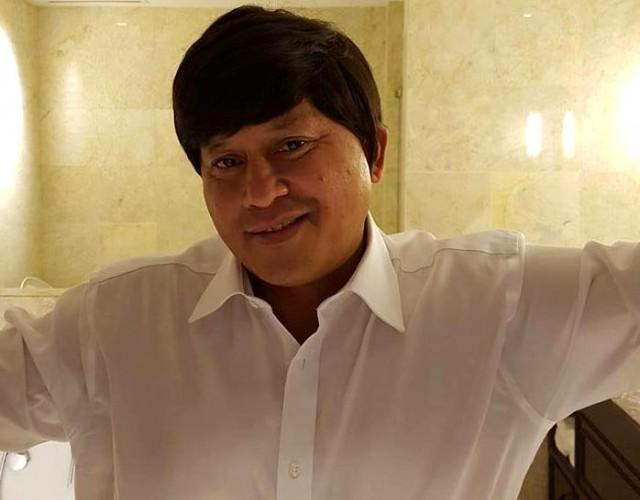 Lito Atienza, All things Floral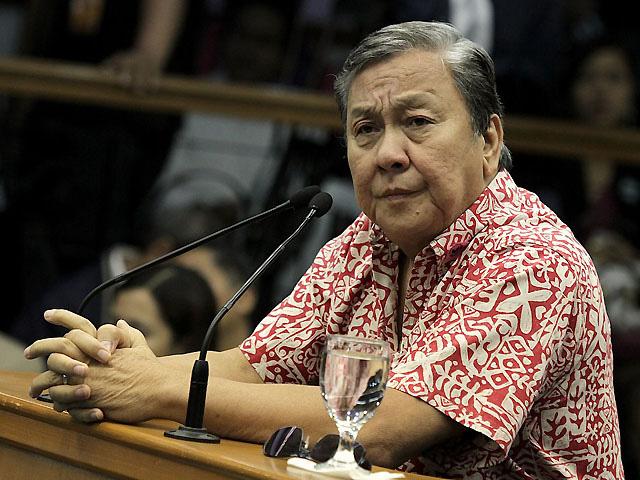 Lito Atienza is a man ahead of his time; he invented floral outfits even before they were even famous. A true fashion icon, Atienza still wears floral shirts for his long-running show Maynila and every week we want to cop his shirt (for real).
Antonio Trillanes, Military-Themed Outfits
Senator Antonio Trillanes IV is the unofficial bad boy of Philippine Politics; with years of controversy and infamous statements, Trillanes may be best known for his failed coup attempts. With his guerilla days long gone, we still want to cop his military outfits that would be trendy on any season.
Mar Roxas, Basically all Tito Outfits
It seems like Mar Roxas' loss is a blessing in disguise, as he's now focusing on being your everyday Tito. Surprising Fact: His Twitter account is a HIDDEN GEM. From his every trip to the grocery to him knowing what FOMO means, Roxas' twitter's got it all. So for all you titos out there let Mar Roxas be your style inspiration.
Erap Estrada, Bomber Jackets
Before serving as the President of the Philippines and now the mayor of Manila, Erap Estrada was an actor who starred in more than 100 films. These days he's serving the people of Manila with a statement clothing piece: bomber jackets. Who wouldn't want an orange bomber jacket?
Who else should release their own fashion line? Tell us in the comments below!