Watching movies in 4K on your flat screen is nice and all but sometimes, the moment calls for a cute mini projector. Or, you know, if you ever want to create those Pinterest bedrooms, you know mini projectors are must-haves. It's a good thing these come in a range of prices for every budget. Reinvent movie nights with friends and fam with these mini projectors you can bring with you literally anywhere. All you have to do is set them up, hook your audio to a great speaker, and you're ready.
Portable Pocket HD 1080p Mini Projector YG300 – P1,248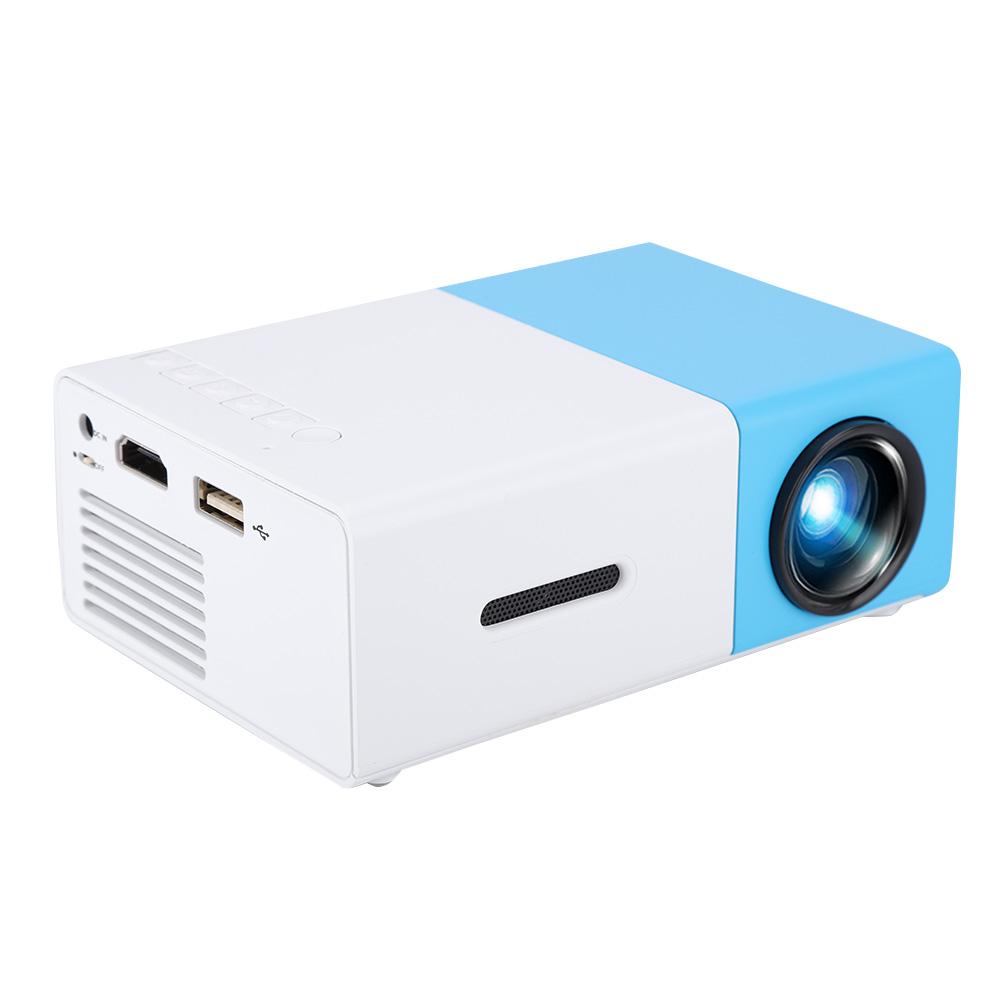 This portable pocket projector can fit in one hand — it's that small. The YG300 is the most affordable portable mini projector you can ever find online. It gives you a 1080p resolution with a brightness of 600 Lumens and a projection size of up to 60 inches. It's got ports for HDMI, USB, 3.5mm jack, and TF cards. Although for its super affordable price, you'll have to manage your expectations. Still, it's a good enough projector for small rooms. Get it here.
YT500 Mini Projector – P2,209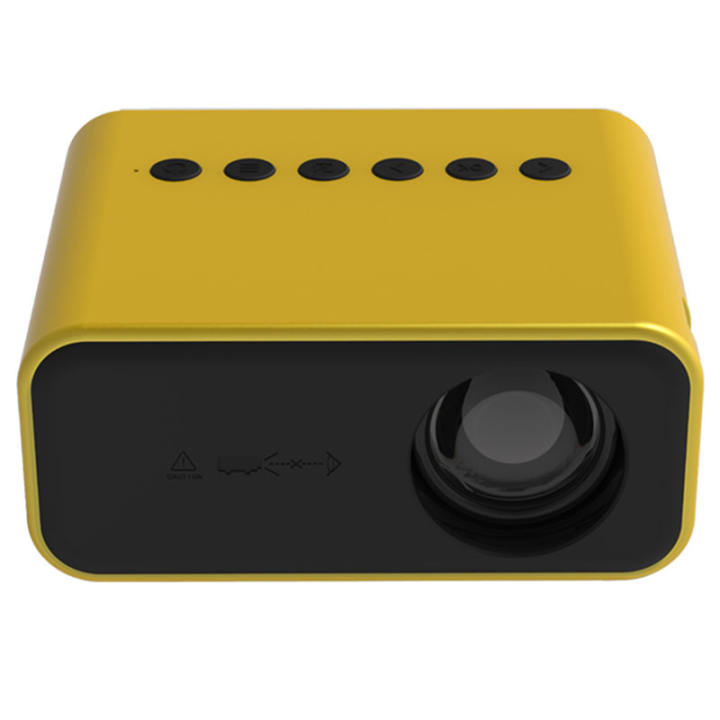 The YT500 promises rich, vivid color with resolutions up to 1080p. It can project to screens with sizes up to 100 inches. Want to watch from your phone? No problem! Use this projector's mobile mirroring function to cast your small screen, the built-in high-quality speakers make the experience even more fun and exciting. The YT500 is travel-friendly, it's only 1.8 inches slim so it can fit absolutely anywhere. For its price, that's definitely a steal. Get it here.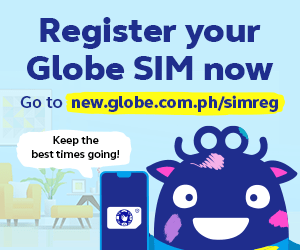 VISTEK Projector – P2,699++
This VISTEK Projector comes in three versions: basic, multi-screen, and Android. The difference is in their features. The Basic one only works through USB/SD/HDMI connections while the others can connect to WiFi and Bluetooth. This projector has 2,500 Lumens, which means it might not be as bright as other projectors, but for its price, we can't complain. It supports screens of up to 150 inches and, at its best, can produce 1080p resolution. The VISTEK Projector is 8.6 inches x 5.9 inches and weighs under 2 kg. Get it here.
BlitzWolf BW-VP7 5000 Lux Mini – P4,468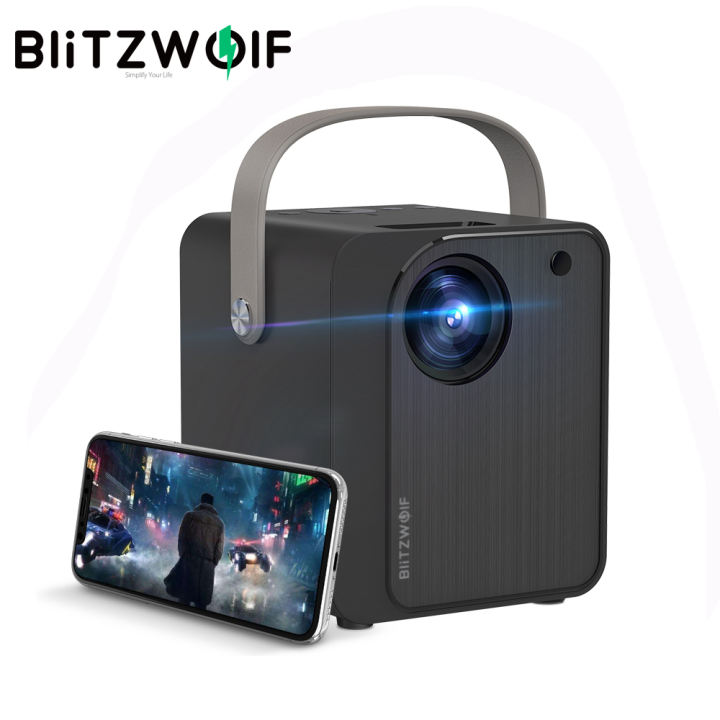 The best thing about the BlitzWolf mini projector is that it can do wireless phone screen mirroring. That means you can have your mobile games projected, or watch movies and series without having to set up a laptop. It can project on screens up to 180 inches and supports 1080p resolution. Videos and images will appear brighter and clearer thanks to BlitzWolf's 5000 Lumens. On top of all that, it's got 5W built-in speakers which double as a Bluetooth speaker even if you aren't watching anything.
The BlitzWolf mini is 5.9-inches tall and 4.7-inches wide, the perfect size to lug around wherever you're going. Get it here.
Xiaomi Youpin Wanbo Projector T2 Free – P6,059

Xiaomi's cute portable projector is 6 inches tall and is lightweight and easy to carry anywhere. It's one of the best mini projectors out there. It can project on screens ranging from 40 to 120 inches and in 1080p resolution too. Not only that, but it also has two speakers built-in and vertical keystone corrector so you won't have a hard time adjusting the device itself. If the small speakers aren't enough for you, of course, you can connect it to an external speaker. And can we mention how it looks so minimalist? It's going to fit in your dream Pinterest bedroom for sure. Get it here.
Mirval P10 Mini Portable DLP 4K Projector – P10,573.23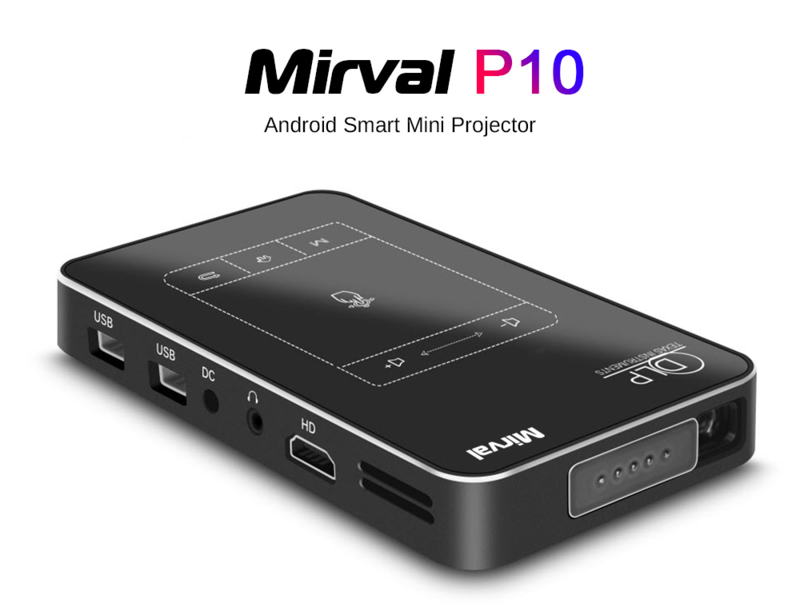 Have movie nights in 4K thanks to Mirval's P10 Mini Projector. It comes built-in with an Android 7.1 system that lets you watch from multiple apps like YouTube and Netflix and it has a touch screen panel for convenient control. You can connect it to most devices through WiFi or Bluetooth. Its other features include a 3W speaker, a 5ooo mAh battery good for up to 12o minutes of use, and being able to project on screens up to 150 inches. The P10 Smart Projector is only 5.7 inches x 3 inches so it can fit in your bag. Get it here.
ViewSonic M1 mini LED Pocket Projector with JBL Speaker – P11,999
ViewSonic's M1 Mini Projector features a smart stand that lets you project on the ceiling. Imagine projecting a galaxy of stars and falling asleep under them! It also comes embedded with a JBL speaker so you get everything you need in one mini device. The M1 Mini can project to screens of up to 80 inches. The built-in battery can last you up to 2.5 hours in eco mode. And if you run out of battery, you can hook it up to a power bank to keep your party going. This pocket cinema is 4.3-inches x 4 inches so you can certainly fit it in your pocket. Get it here.
Xiaomi Mi Smart Compact Projector – ₱21,090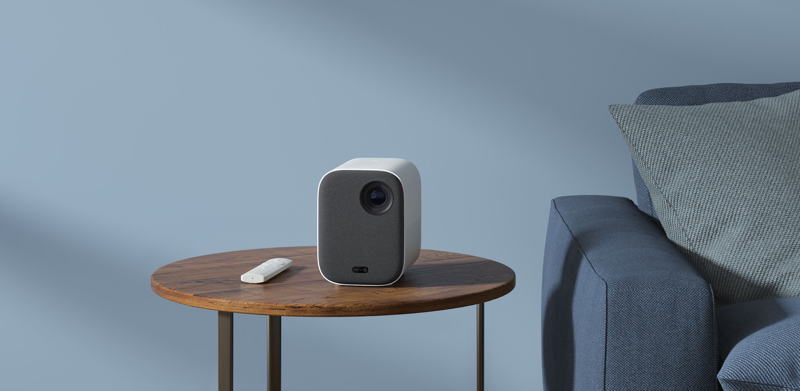 The Xiaomi Mi Smart Compact Projector is another portable projector that fits right into the minimalist aesthetic of your room. It's black and white and is only 5.9 inches x 5.9 inches. It can project to screens up to 120 in wide without compromising the 1080p resolution. The Mi Smart Compact Projector also has a built-in Dolby Audio Bluetooth speaker you can use to play music outside of watching media. Plus, this projector has a built-in Google Assistant for hands-free navigation. Last but not least, it's equipped with Android TV 9.0 which lets you choose from multiple apps to watch whatever you want. It might have a hefty price tag but every peso is worth it. Get it here.
Which of these mini projectors are you thinking of purchasing?
Check us out on Facebook and Instagram and be the first to know about the latest news and coolest trends!