If Quarantine Season 1 gave us home cooks, it seems that Quarantine Season 2 is all about building better spaces. After all, it's obvious that we'll have to stay home again for a longer period of time; might as well make it look like a space you'd actually want to stay at.
There's no wondering why many are into Muji-style all-white spaces: they're just pleasing to see and gives you that feeling that you really have your life together (it's okay if you don't). If you're someone trying to achieve this aesthetic, here are some pieces that would help you make your space look straight out of Pinterest:
Low profile bed frame
View this post on Instagram
From popular K-dramas to your fave influencers, low profile bed frames seem to be the trend these days and you can have them customized at Alwagi PH. They have various types of beds: from simple papags to palette beds that come with storage. The builders of Alwagi use recycled lumber and these pretty bed frames aren't the only ones you can get from them. They also build ladder shelves, trays, crates, and more – a true lightwood furniture heaven.
Low profile bed frames start at P2,100. Visit their page to see their full catalog.
Turn Your Room Into Your Fave K-Drama Bedroom With These Chic, Cozy, Minimalist Inspos
Turn Your Room Into Your Fave K-Drama Bedroom With These Chic, Cozy, Minimalist Inspos
Meryl Medel | Nov 27, 2020
Glass jars with bamboo lids

The key to having sleek-looking counters or pantries is removing food items in their original packaging. No more food items in random colorful packs, it's time to put them in these glass jars with bamboo lids. Sure, it takes a lot of work but the act of organizing them can be therapeutic for some already. You can even spruce it up by making custom labels too!
Get a set of 4 for P1,235 here.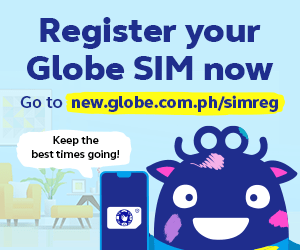 3-tier trolley

This trolley isn't just food for organizing your kitchen; you can also use it to store materials for your hobbies or even toys if you have children. Unlike most listings you can find online, this three-tier trolley already comes with plastic organizers and attachments – super sulit!
Get if for P1,386 here.
Asahi retro wood fan

We grew up with conventional stand fans: it was either plastic in different colors or metal. This cult-fave stand fan from Asahi isn't made of wood, in case you're wondering. It's made of metal, both the base and its blades. Staying cool this summer while staying ~aesthetic~.
Get it for P3,555 here.
Neoflame Fika pots and pans
View this post on Instagram
If you enjoy watching South Korean silent vloggers then you wouldn't be a stranger to these aesthetic AF pots and pans. Neoflam is a South Korean brand that offers Fika cookware, which is a collection of ivory-colored pots and pans that come with lightwood handles and knobs. TBH, they're so pretty that you wouldn't have to use separate bowls and plates when serving your dishes. Fortunately, you don't have to pay for international shipping as you get the collection at SM Department Store.
The collection starts at P1,500 for a18cm petit wok. Browse the collection here.
These Pastel Kitchen Appliances and Tools That Will Instantly Make Your Kitchen Feed-Worthy
These Pastel Kitchen Appliances and Tools That Will Instantly Make Your Kitchen Feed-Worthy
Meryl Medel | Feb 08, 2021
IKEA Lerberg shelf

Another cult fave among DIY home builders, this IKEA Lerberg shelf comes with four tiers that can hold up to 10 kgs of items. Whether they're plants, books, or your collectibles, this easy-to-build shelf is perfect for both organizing and displaying.
Get it for P1,396 here.
Muji rattan baskets
You didn't think we'd make a Muji-inspired list without including a single Muji item in here, would you? Though anything from the Muji store will help you get that aesthetic (for very obvious reasons), we're especially in love with these rattan baskets that'll help you stash away your clutter in style. The baskets come in five different sizes and are also stackable!
Get it for P1,150+ here.
PVC wallpaper

Transforming your space doesn't mean you'll have to shell out a lot of cash for new furniture. Sometimes, you can work with what you have and this PVC wallpaper is a DIYer's best friend. You can use it to cover your unsightly furniture — even countertops — with this! You just have to level up your sticker application game. P.S. It's waterproof.
Get a 10-meter roll for P108 here.
Pinterest-worthy home, here we come!