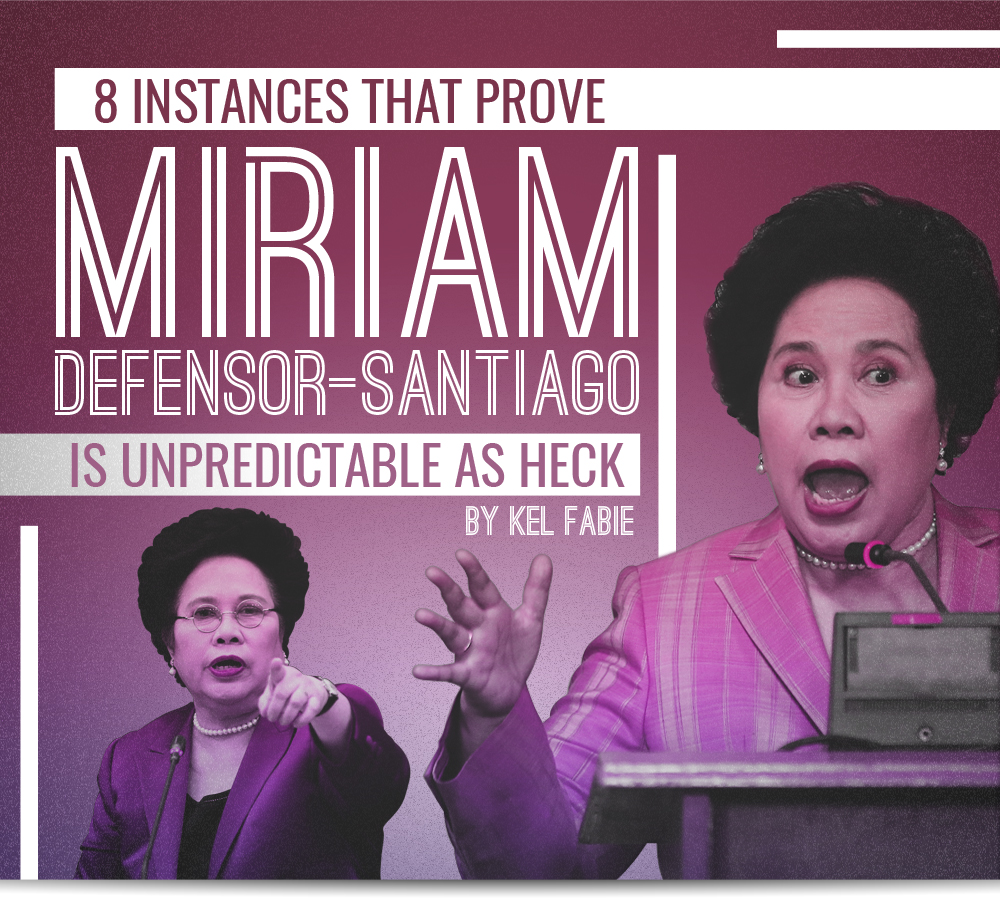 Miriam Defensor-Santiago. Love her or hate her, she definitely makes for a more colorful Philippine political scene. Now that she's running for president for a third time, let's remind ourselves that just when we think we know the answers when it comes to MDS, she changes the damned questions yet again.

[buffer by="10px 15px 10px 15px" id="bar"]8. Fighting Martial Law From Within[/buffer]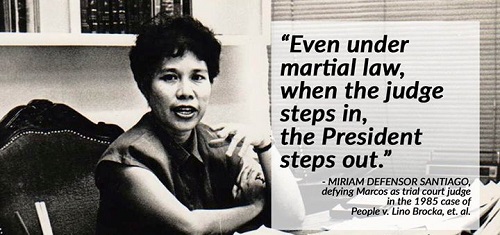 appointed judge for the Quezon City RTC in 1983 by President Marcos himself. While in that position, she cleared out so much backlog in the courts, and surprised Marcos himself by defying Martial Law when she allowed protesting students to post bail after being detained for illegal assembly. Her strong pro-human rights stance is what will make her number one entry here all the more baffling.

[buffer by="10px 15px 10px 15px" id="bar"]7. The Lengthy, Protracted Enrile Feud[/buffer]
Miriam and Enrile have been feuding so prominently for years you would be forgiven to forget that they've been allies for much longer. Just recall where both of them stood during the opening of the Jose Velarde envelope in Erap's impeachment trial in 2001. If you're wondering what set off these two longtime allies just like that, one of the main reasons would probably be money. Not very surprising now, is it?
[buffer by="10px 15px 10px 15px" id="bar"]6. The Magical Cancer Recovery[/buffer]
In July of last year, the Senator has announced that she was afflicted with stage-four lung cancer. People were shocked, and were saddened by this. In October, barely three months later, she claimed to be 90 percent cancer-free. This is a miracle, to say the least. To this day no proof has surfaced that her cancer happened, or to the severity that Miriam claimed it did. How convenient.
[buffer by="10px 15px 10px 15px" id="bar"]5. Fighting Plagiarism, and Yet…[/buffer]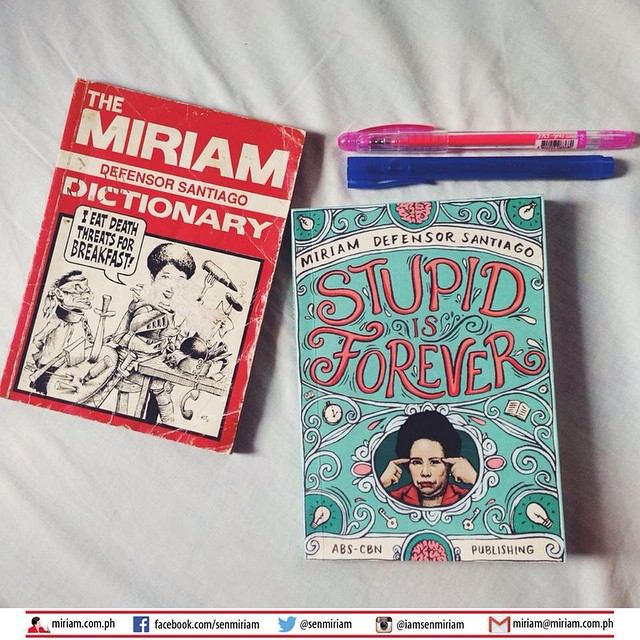 I think it's safe to say that for all of Miriam's intellect, most of the pickup lines we've heard her spout were anything but original. Just because it's not part of a privilege speech, are we supposed to just let plagiarism slide, especially when she clearly profited from it by putting these jokes in her books?

[buffer by="10px 15px 10px 15px" id="bar"]4. Casual Racism[/buffer]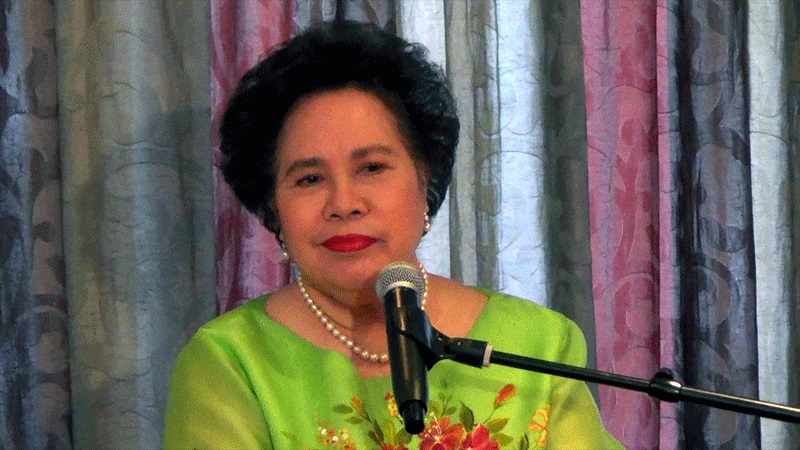 Remember when Miriam said "the Chinese invented corruption?" Donald Trump has her beat, at least, when it comes to casual racism. Of course, Miriam has a whole host of quotable quotes, so saying something like this may very well be more endearing than off-putting for her fans.
[buffer by="10px 15px 10px 15px" id="bar"]3. I Lied, Part I[/buffer]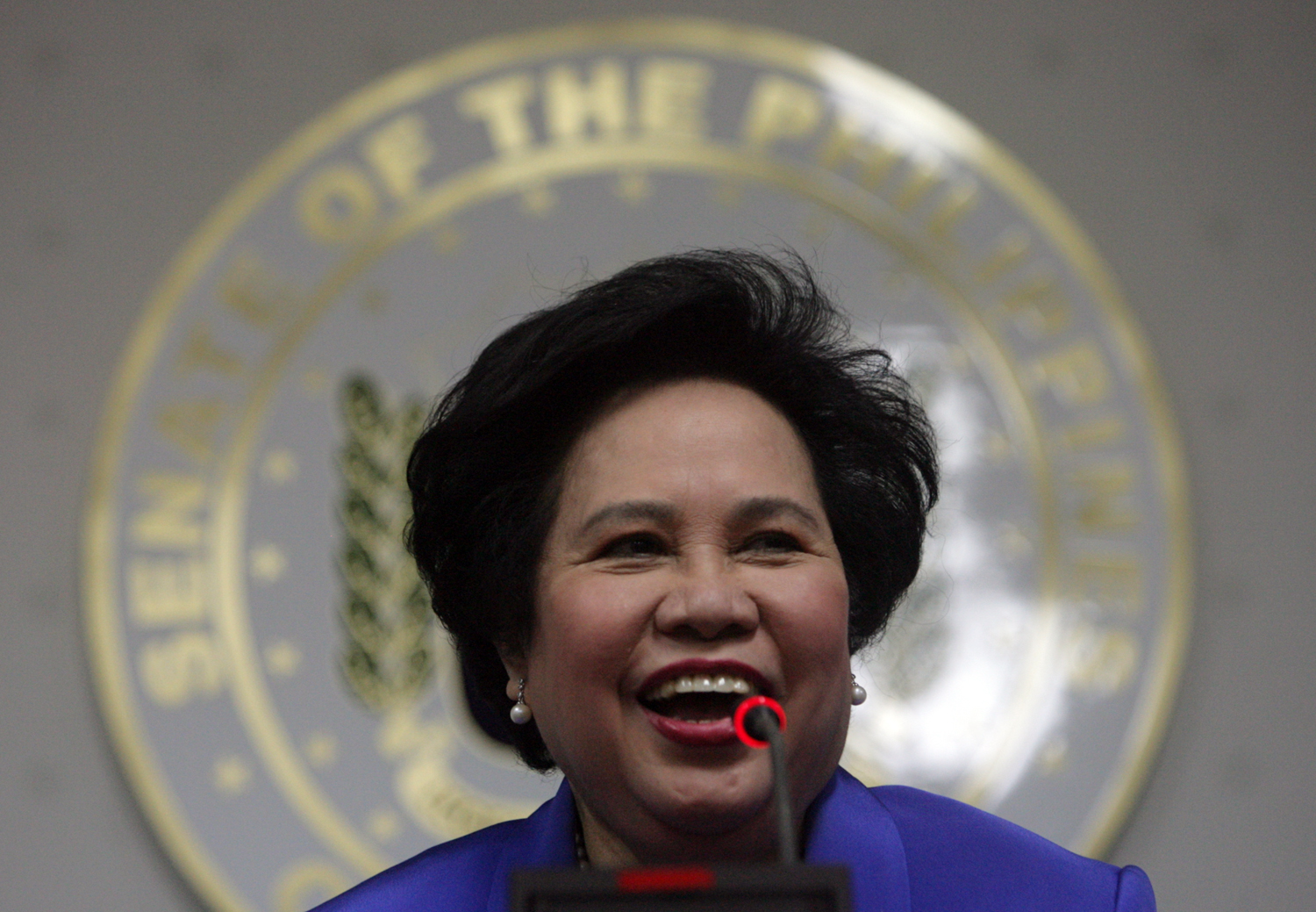 "Tatalon ako sa eroplano kapag na-aresto si Erap,"  quipped Miriam, shortly before Erap ended up getting arrested. When asked about this by the press, her quick rejoinder? "I lied, hahahahaha!" You really don't know what to expect from this woman, except maybe to be loyal to the Marcoses, then to Erap, then to Gloria.
[buffer by="10px 15px 10px 15px" id="bar"]2. I Lied, Part II[/buffer]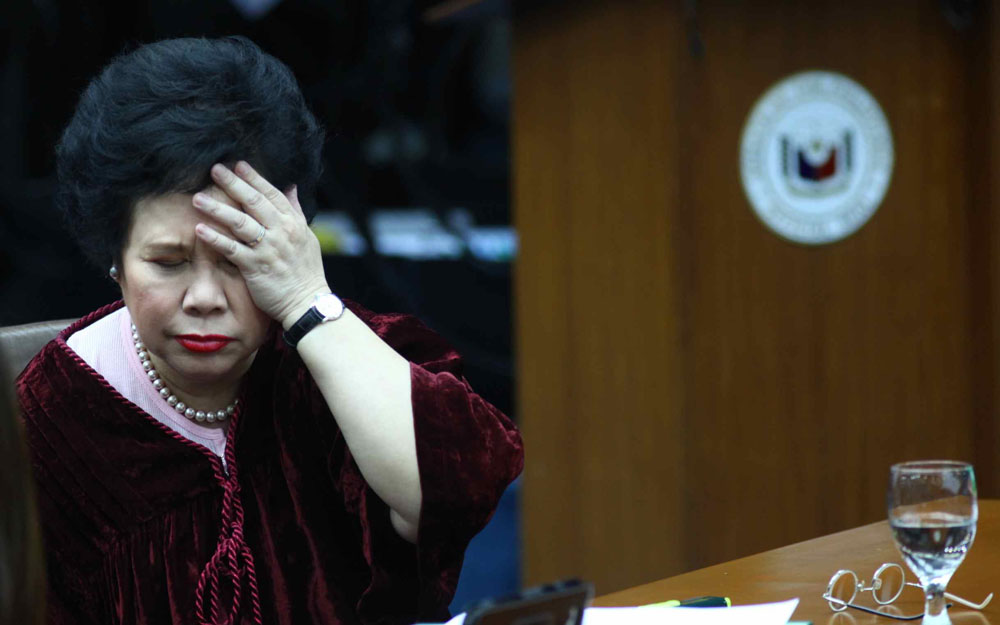 Remember when, in 2003, Miriam Defensor-Santiago's son committed suicide? Shortly afterwards, she promised to leave politics. Well, guess what she did in 2004?
[buffer by="10px 15px 10px 15px" id="bar"]1. Teaming Up With Bongbong Marcos[/buffer]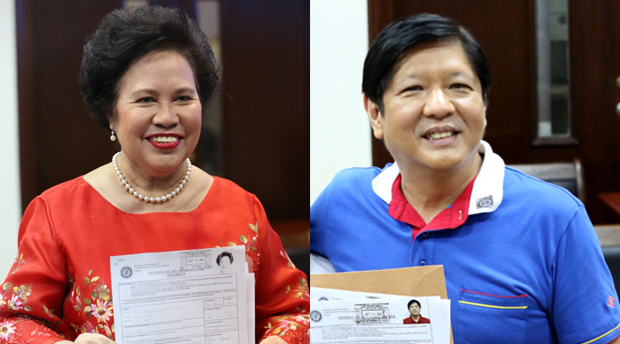 Oh, come on. Surely you weren't expecting anything else as the least predictable thing she's ever done so far? After all, given the image overhaul she managed to achieve in the age of social media, you would think she wouldn't retread one of her oldest known alliances just to keep her name fresh. Her target audience is, after all, the very same audience who, thanks to watered-down history books and lessons, now thinks that the Marcos regime, where 107,000 human rights violations went to roost, was actually a favorable period in our history.
Then again, no matter how many other reasons David Yap may give as to why a supposed pro-human rights, pro-justice, and anti-corruption paragon like Miriam would run with a man who is literally an accomplice to robbing our country blind, and no matter how many times Miriam now pretends to think the Marcoses did Martial Law only with the best of intentions and thus don't owe us an apology (despite constantly hounding Enrile over the very same topic), it should be obvious exactly why she is now aligned with Bongbong.
In fact, I can think of a Billion Rea$on$.