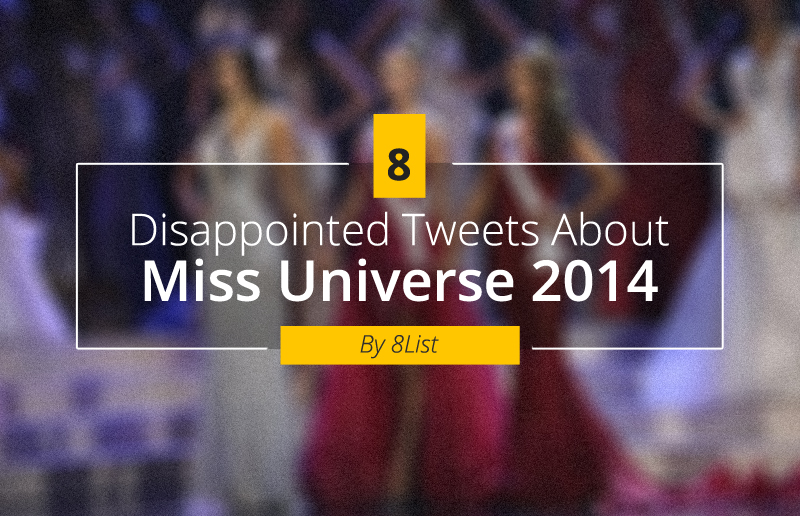 So, 22-year-old Miss Columbia Paulina Vega has been crowned Miss Universe 2014. A lot of people were not happy about this decision–Filipinos, for instance, couldn't accept the fact that out very own MJ Lastimosa did not make it to the top 5, and a lot of others felt like Miss Jamaica deserved to win (mostly thanks to the Bob Marley mention, munn). In fact, a lot of people were not happy with the event, period.
Here, we go to Twitterverse to see how people reacted to the event. These are mostly disappointments, but we're giving y'all some good stuff as well. Read on an marvel at what 140 characters can do.
8. On that classic pageant answer
Wow. World peace. As a pageant answer. Not ironic at all. #MissUniverse

— Joanne Nosuchinsky (@JoNosuchinsky) January 26, 2015
7. On Miss Jamaica's Bob Marley answer
Miss Jamaica said Bob Marley is her countries biggest contribution to the world. She wins in life. #MissUniverse pic.twitter.com/mMfEZLXNnj

— mvp (@miilesmellow) January 26, 2015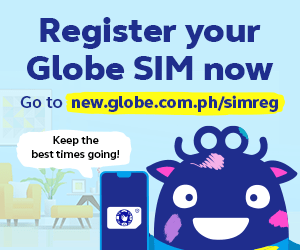 6. On Miss Jamaica taking over Twitter, and how #MissJamaicaShouldHaveWon
The #MissUniverse hashtag has more about #MissJamaica than the winner. pic.twitter.com/OsdtMEcbkf

— T (@ILuvKaraoke) January 26, 2015
5. On the solar system
I should have said: I can't wait till Miss Asteroid crashes in and destroys the competition. #MissUniverse

— Mo Rocca (@MoRocca) January 26, 2015
4. On questionable intelligence
Is that the worst question and answer session of all time or are they all like that? #MissUniverse

— Victor Oquendo (@VictorLocal10) January 26, 2015
3. On timing
3 hours of people watching #MissUniverse and when they crown the winner it cuts out in 10 seconds hahaha

— Anthony Becht (@Anthony_Becht) January 26, 2015
2. On MJ and the bekis
officially a beki day.. #MJLastimosa #MsUniverse2015

— barbara (@barbarapitt1) January 25, 2015
1. On MJ and being fierce
Wagas maka nganga si Mj Lastimosa! hahaha #TeamPhilippines #MissUniverse

— Jayr Gutierrez (@iamjrgutierrez) January 22, 2015
Wanna share other winning tweets? Share them in the comments below!