Miss Universe Myanmar Thuzar Wint Lwin may not have won the crown, but she won the hearts of people all over the world. From the beginning of her MU journey up to now, Miss Myanmar has risked a lot just to join the pageant and represent her country. She is one of 11 delegates sent by Myanmar to compete in the beauty pageant, and she has delivered a powerful message to the world.
What is happening in Myanmar right now
View this post on Instagram
Since February, the country has been in a state of violent unrest after the Tatmadaw, Myanmar's armed forces, staged a coup, took control from the democratic government, and declared a year-long state of emergency. More than 700 people have died, while nearly 4,000 have been detained as citizens continue to protest.
What Is Happening in Myanmar and Why You Should Care
What Is Happening in Myanmar and Why You Should Care
Meryl Medel | Feb 27, 2021
Challenge after challenge
Despite what is happening in her country, Miss Myanmar made it to Florida to compete in the MU. But barely. She put on a hoodie and glasses to get through her flight and avoid being recognized. "I had to pass through immigration and I was so scared," she confessed in an interview with New York Times.
Unfortunately, even once she was outside Myanmar, it's not as smooth-sailing as one could hope. Upon arrival, she discovered that her luggage was missing, lost by the airline. For a few days, she held out some hope it would arrive, but to no avail. The pageant organizers, as well as her fellow contestants, helped her piece together outfits she can use.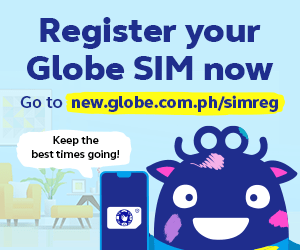 The first video
In an unusual move, she introduces herself to the world through an autobiographical video on her Facebook page. It was composed of clips of Miss Myanmar in formal gowns and pageant attires strutting down while interspersed with videos of Myanmar's ongoing protests and violent unrest. She ends it with a powerful message: "Myanmar deserves democracy. We will keep fighting and I also hope that international communities will give us help that we desperately need."
She made a statement . . .
View this post on Instagram
Among her missing items is her national costume, which for most countries is often the most extravagant outfit in a candidate's closet, requiring months or even years of preparation. It would've been bad, but people from Myanmar who are now living in the US stepped forward to give her a replacement: a handcrafted Hakha traditional costume in Chin State.
Compared to other countries, Miss Myanmar's outfit probably looked understated — until she brought out a placard with big, bold writing stating "Pray for Myanmar." The national costume segment of the pageant always draws a lot of attention, and Thuzar Wint Lwin used this to make a statement.
. . . and drove it in further
View this post on Instagram
Miss Myanmar took all the opportunities she had to spread the word about what is happening in her country. When she made it to the top 21 of the pageant, her video spiel was played, where she once again called for help for Myanmar.
"Our people are dying and being shot by the military every day," she said in Burmese, as photos of her in demonstrations were flashed on the screen. "Therefore, I would like to urge everyone to speak out about Myanmar. As Miss Universe Myanmar, since the military coup, I have been speaking out as much as I can."
But even before MU, she was already fighting
View this post on Instagram
Before she even became Miss Myanmar, Thuzar Wint Lwin has already been neck-deep in the demonstrations, fighting for her country. She joined the rallies, called for the release of Aung San Suu Kyi, and openly protested against the military takeover on social media.
Now, she cannot go home
Got this from Facebook.

Please Help our Miss Universe MYANMAR! She can not return to get county because there is a file of warrant arrest for her🥺💔#Myanmar #MissUniverse pic.twitter.com/bdWC7RF8uG

— I'M PROUD OF YOU RIBAYA👑||🌏🪐 (@MichaySimp) May 17, 2021
After what she showed the world through Miss Universe, she cannot fly home, because according to reports on social media, a warrant of arrest is waiting for her. Contact with her family is difficult and sparse, with the internet in Myanmar being cut off regularly. Despite the pageant being over, Thuzar Wint Lwin is adrift.
And she's not the only one
View this post on Instagram
Last March, fellow representative Miss Grand Myanmar Han Lay used her time on stage to speak about the unrest in her country. Like Thuzar Wint Lwin, Han Lay has been staying in Thailand, the venue of Miss Grand International 2020, as she knew she was potentially at risk after her speech.
"Today in my country Myanmar . . . there are so many people dying," she said at the Miss Grand International stage. "Please help Myanmar. We need your urgent international help right now."
Have you seen Miss Universe Myanmar's statement in the pageant?