Can you believe that it's been 17 years since the last episode of Friends aired? We can't even count how many times we wished Jennifer Aniston, Courtney Cox, Lisa Kudrow, Matthew Perry, David Schwimmer, and Matt LeBlanc would get together for another season. This 2021, that much-awaited reunion is finally happening. HBO Max initially announced Friends: Reunion in February 2020, but the production was pushed back due to the pandemic. But now it's official: the Reunion drops on May 27, 2021 (a week from now!).
Read on to find out our favorite parts from the trailer plus how you can legally watch Friends: The Reunion!
[Updated May 21, 2021]
The One Where They Got Back Together
HBO Max just released the first trailer for the Friends: The Reunion, and just like that we're drowning in nostalgia. It was only 2 minutes long, but it was enough for a fresh wave of anticipation to wash over us. Frankly, even if it didn't have a trailer, the whole world would still be waiting for next week.
We see Rachel, Monica, Phoebe, Joey, Chandler, and Ross sitting in Monica's iconic apartment in the trailer. But gone are the youthful faces we've watched on repeat over the past two decades. This band of friends are all older, but nothing else changed — we still love them even more, and they're still close friends even after all this time.
That trailer was already such a treat for various reasons:
Phoebe Buffay's iconic line
MY EYES!
pic.twitter.com/s1rHd5Sc92

— friends scenes (@scenesofriends) May 19, 2021
"MY EYES!!!"
We can't believe we get to hear the legendary Lisa Kudrow repeat this iconic line. Can you imagine anyone else saying that other than Phoebe Buffay? Even 22 years after that episode aired, she can still make us laugh. Now, if we could get her to sing Smelly Cat, that would be a cherry on top of this reunion.
After 'Friends' Reunion, We're Getting a Sequel to 'How I Met Your Mother' Starring Hilary Duff
After 'Friends' Reunion, We're Getting a Sequel to 'How I Met Your Mother' Starring Hilary Duff
Kyzia Maramara | Apr 22, 2021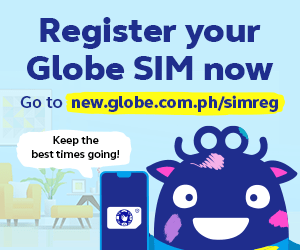 This selfie!
THEY ARE GIVING US SO MUCH 😭 #friendsreunion pic.twitter.com/ukNhz1SaZZ

— hbomaxPOP | originals (@HBOMaxPop) May 19, 2021
I'm not crying — YOU ARE! The years have been kind to these six people. They've grown older, and the fine lines and wrinkles are visible, but it's still them. If you squint, nothing's changed. Just six friends chilling in Monica's apartment and taking a selfie for the interwebs.
Aside from the six main characters, who are we excited to see the most?
Mood pic.twitter.com/8FyU0sPa50

— Inside Friends (@insidefriends) May 19, 2021
"OH! MY! GAWD! Chandler Bing!"
Even if you were just shown a photo of Janice, it's an image you can hear. Her voice embeds itself in your mind, and her annoying but distinct laughter will haunt you in your dreams. But we love her for it! Played by actress Maggie Wheeler, Janice was such a huge part of Chandler's life and is one of the best recurring characters. It's exciting to see she's part of this reunion too. And you know who else is part? Tom Selleck, who played Dr. Richard Burke, Monica's ex-lover. We can't wait to see them and hear their memories from the show!
8 Must-Watch FRIENDS Episodes
8 Must-Watch FRIENDS Episodes
Kyzia Maramara | Feb 28, 2018
Who's missing from this reunion?
It's a reunion after 17 years, so we're expecting every
Friends
star to be there. But when the official guest list was released, fans couldn't hide their disappointment. For one, the list didn't include the immortal Paul Rudd (Ant-Man himself). Rudd portrayed Mike Hannigan, Phoebe's love interest, and was an interesting recurring character. Cole Sprouse's name was also not on the guest list. You'd think Ross' own son would make it on the list but nah.
On the upside, you can expect James Corden to host plus a myriad of other guests including Justin Bieber and worldwide superstars BTS.
So it's not going to be an episode?
.@HBOMax releases the official poster for 'Friends: The Reunion.' #FriendsReunion pic.twitter.com/c2IlwYZi3a

— Pop Crave (@PopCrave) May 19, 2021
NGL, when they said Friends reunion, we can't help but wish for another episode. We want to know what happens to them after they all walked out of Monica's apartment. But we also understand that stories have endings. You have to stop at one point. This realization is exactly what will make this reunion bittersweet.
Friends: The Runion is going to be a mix of interviews, script-reading, and small skits. It's going to take us down memory lane and probably make us tear up a bit (so prepare tissues!).
You can watch this fun interview in the meantime
If you're too excited for next week, you can calm your energy down with this interview People magazine just released. The cast of Friends answers three simple questions but ones that give us a glimpse into their lives while filming the show and if they remained friends after the show ended.
"Where can I watch Friends: The Reunion?"
It's confirmed: Friends: The Reunion will air on HBO Go on May 27, at 3:01pm. That means you can watch it legally — not VPNs required. If you don't have an HBO Go account yet, now's the perfect time to make one!
Check us out on Facebook and Instagram and be the first to know about the latest news and coolest trends!