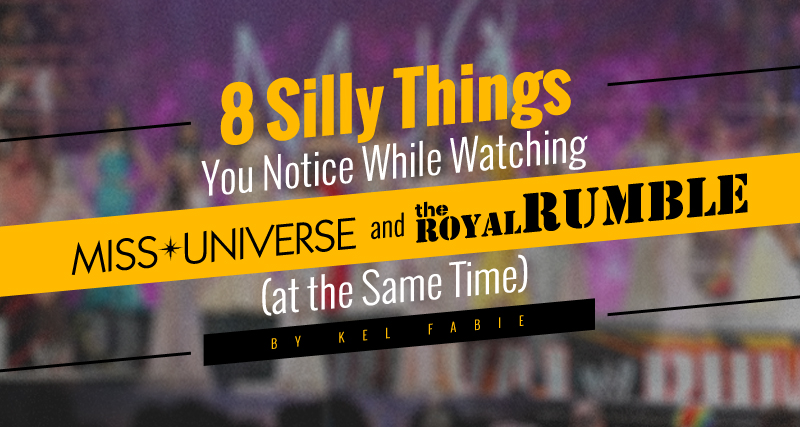 Monday morning was a weird day for Filipinos, as it was the day that the biggest beauty pageant in the world, the Ms. Universe pageant, went head to head with arguably the second most important pay-per-view in the pro wrestling industry, the Royal Rumble. Yes, that's right: it was a showdown between a battle royale filled with betrayal, backstabbing, and general shenanigans, and the WWE's January pay-per-view.
While I was watching both at the same time, I couldn't help but notice a few very random things. Things like…
8. Stats don't lie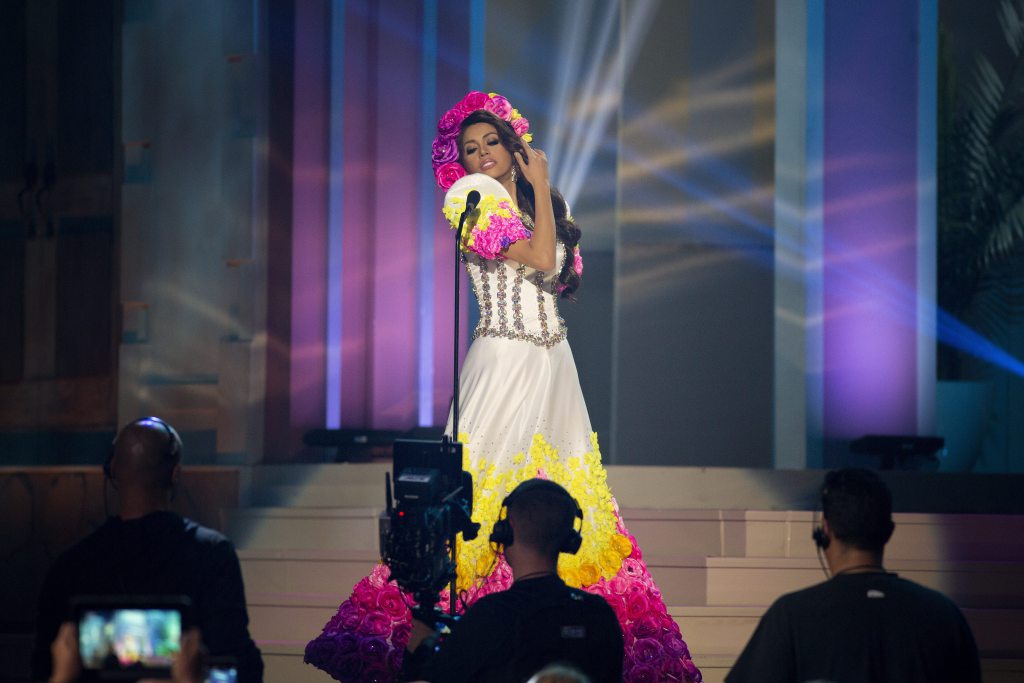 Since PNoy's term started, this is the first time Ms. Philippines did not make it to the Final 5 of Ms. Universe.
This year, Kane set the all-time Rumble eliminations record by eliminating a total of 43 wrestlers in 18 Rumble appearances. The record was previously held by Shawn Michaels, with 39.
7. They're just as predictable as each other.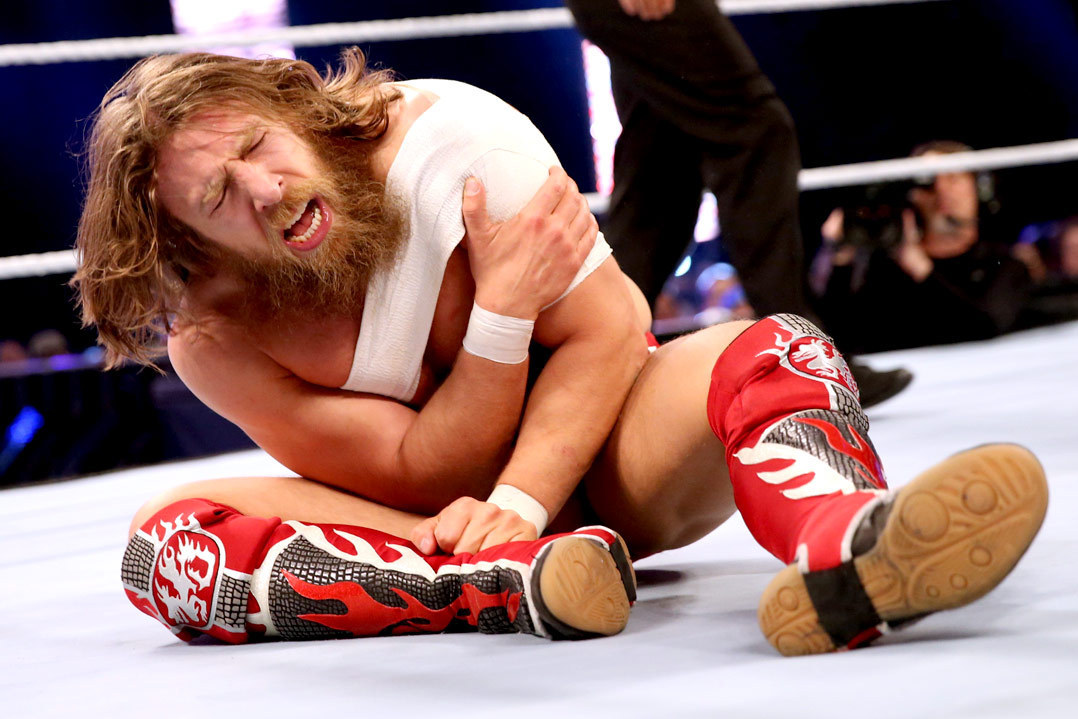 In both cases, the crowd favorite didn't win. Daniel Brian was eliminated very early on in the Rumble, while Ms. Jamaica was fourth runner up, despite the fact everyone seemed to love her.
It seems both the WWE and the Ms. Universe judges have a predictable tendency of not giving the people what they want.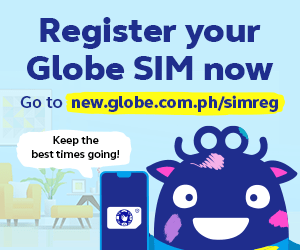 6. The Donald!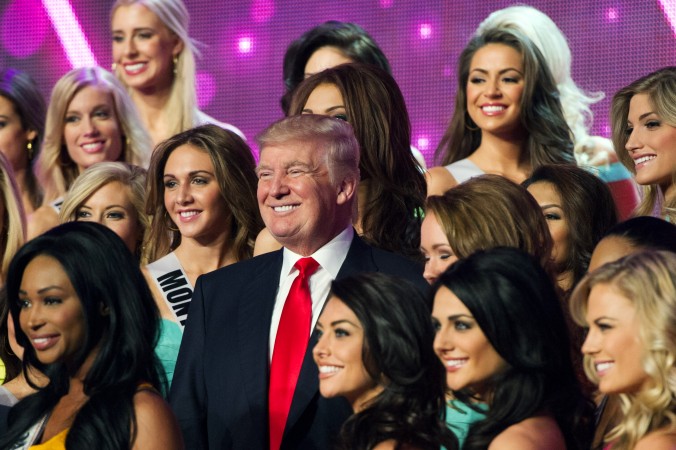 Donald Trump, the main backer of the Ms. Universe pageant, has also been heavily associated with the WWE. He hosted Wrestlemania IV and V, and had a "Battle of the Billionaires" match a few years back with Vince McMahon, having Bobby Lashley and the late Umaga serve as their representatives, respectively.
He even entered the WWE Hall Of Fame in 2013.
5. People keep making the same jokes all the time.
Whenever Ms. Philippines doesn't win in Ms. Universe, this joke comes up:
Walang magpapa PARLOR ngayon! Mainit ang ulo ng mga bakla!!!! Hmmmmmp!!!

— ∆∆∆ BEKIMON ∆∆∆ (@bekimon23) January 26, 2015
Walang pupunta ng parlor today. Highblood mga beki.

— Wondy (@_wonderwall23) January 26, 2015
Going to the parlor isn't encouraged. Wala sa mood ang mga beks today. HAHA "WALANG MAGPA-PARLOR!" You did a good job, Ms. Lastimosa!

— Jed Oyangoren© (@jed_oyangoren) January 26, 2015
Whenever someone wins the Rumble that the fans don't like, people say:
There is a riot in Philly right now #RoyalRumble

— Jason Kelley (@DashingSoulJay) January 26, 2015
Rock had to give his cousin a rub, or the Philly fans were going to riot. #RumbleCast

— Rick Jameson (@QuantessentialR) January 26, 2015
lmfao I love philly #RoyalRumble #Riot

— Frog (@FroggyLilipad) January 26, 2015
And this happens every single year with both the Rumble and Ms. Universe!
4. Neither are terribly empowering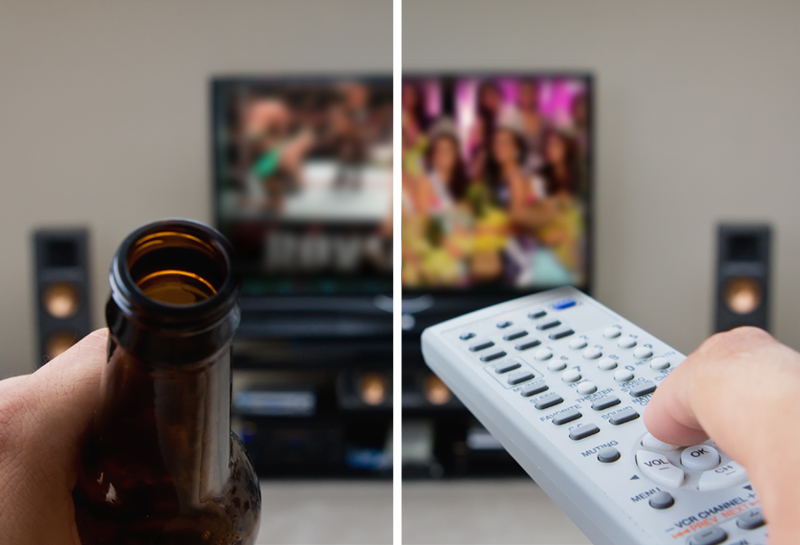 Beauty pageants don't really do much in terms of women empowerment, no matter how you spin it. But pro wrestling doesn't really do much, either, to dispel the stereotype that men hit first, ask questions later.
That was kind of a downer. I would apologize, but it doesn't make the observation any less true.
3. Cocaine vs. Marijuana
There were two strong candidates for Ms. Universe: Ms. Colombia and Ms. Jamaica. If Ms. Philippines were still in the mix, it would have been Cocaine vs. Marijuana vs. Rugby.
2. They both mistakenly invoke the "universe"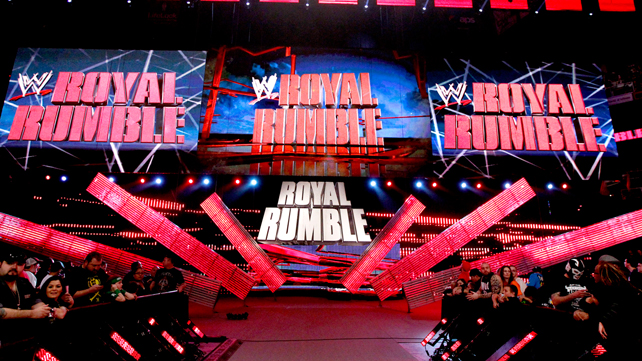 Throughout the history of the Ms. Universe pageant, nobody outside of the planet Earth has ever won it.
No matter how much the WWE keeps calling their fans the WWE Universe, it just won't ever catch on. They really should stop making fetch happen, because it won't.
1. Misplaced priorities?

The Miss Universe Pageant features gorgeous women from all over the world, mostly in long gowns, sometimes in swimsuits.
The WWE Royal Rumble features half-naked, oiled-up, muscular men rolling around the ring for hours on end.
Take a wild guess which was watched by more gay people today, despite this fact.
Which is better? Share your answers in the comments section!