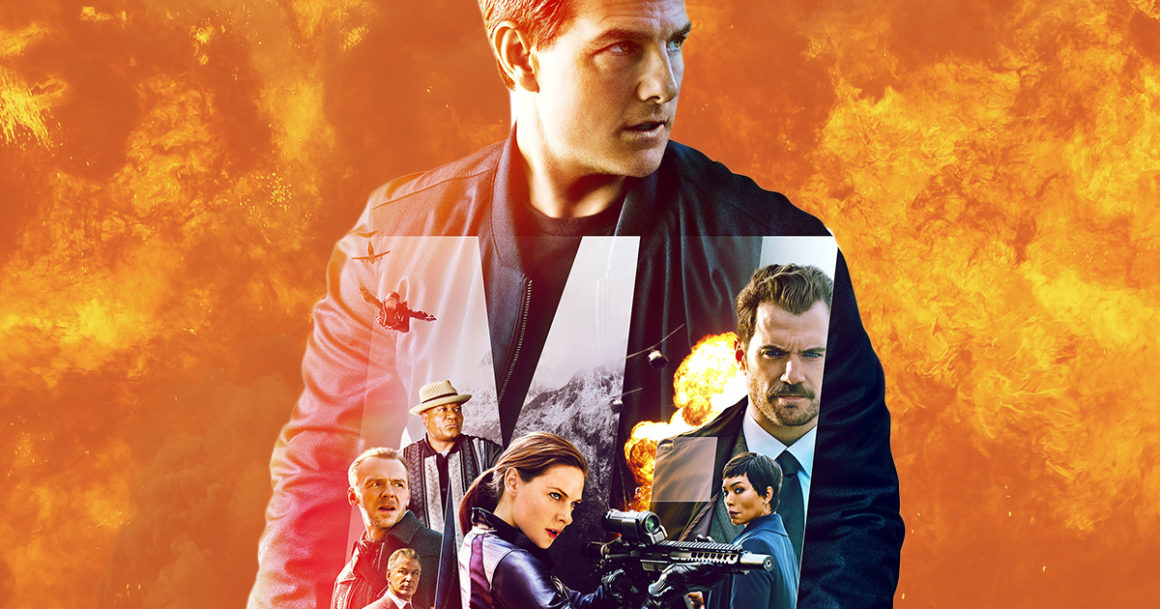 For anyone complaining about modern film studios offering little more than remakes, reboots and sequels, it's worth noting that not much has changed since Hollywood figured out that that nostalgia could be profitable. Take, for instance, the late 80s to early 2000s, when Hollywood was obsessed with remaking every classic TV show ever made. Of course, of all the remakes that cluttered the screen at the time, none have endured or adapted with the times as well as the Mission: Impossible film franchise that first hit cinemas in 1996.
 No, you didn't read that wrong – it has been twenty-two years since Tom Cruise first used his straight-backed running abilities to save the world – one impossible mission at a time. Based on the classic 1960s TV series of the same name (itself followed by a sequel show in the late 80s), the film was an undisputed hit across the globe, breaking box office records all over the world.
Now, with the sixth entry, Fallout, hitting cinemas, Cruise's Ethan Hunt character remains steadfast in his refusal to slow down (or age).
A CLASSIC REBORN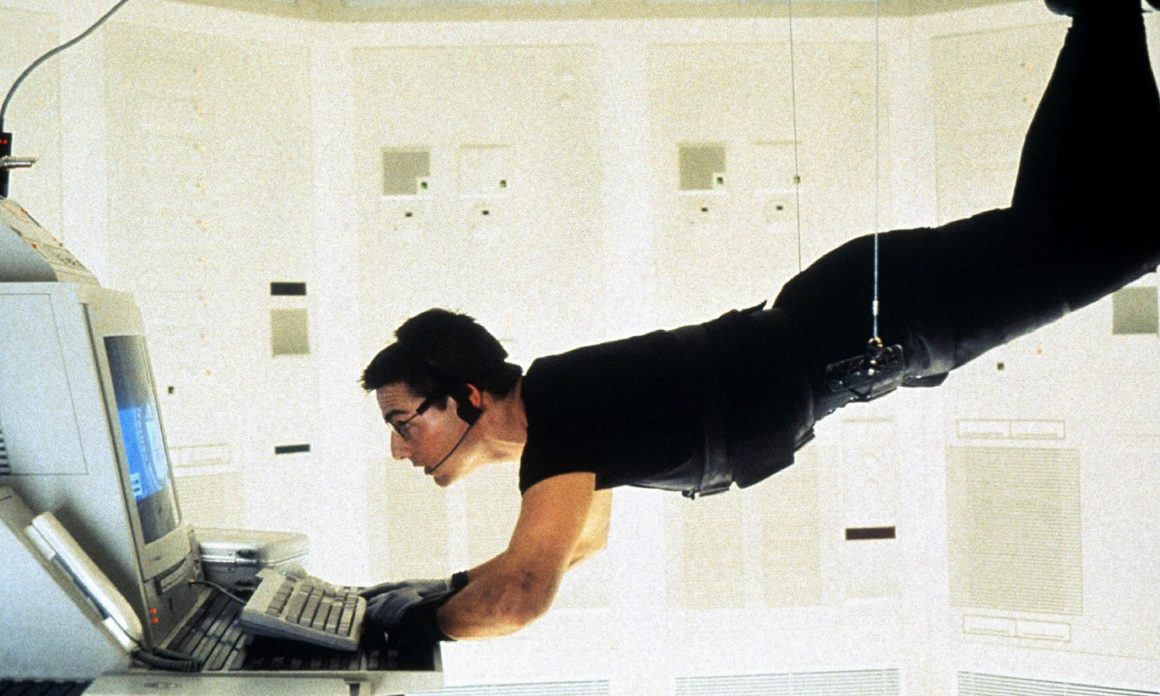 As directed by Brian de Palma (Dressed to Kill, Scarface), the first Mission:Impossible replaced the show's team dynamics and tense situations with slick effects and bombastic action sequences, all seemingly built around letting Tom Cruise do as many of his own crazy stunts as humanly possible. This, of course, led to a sequel under Hong Kong legend John Woo (fresh off the Hollywood smash of Face/Off), who ramped the ridiculousness of the action (and Cruise's hair) up to eleven as Ethan inexplicably became a twin-gun-wielding superhero.
When J.J. Abrams (then most famous for creating TV hits Alias and Felicity) took the reins for Mission: Impossible 3 (2006), a conscious decision was made to return to the sort of team-based problem solving the original show had been known for. By combining a palpable sense of onscreen camaraderie with humor, top-flight action, and proper emotional stakes (Ethan gets a wife!), M:I-3 allowed the franchise to move past Woo's gratuitous use of doves.
Mission: Impossible – Ghost Protocol (2011) saw the live action debut of acclaimed animation director Brad Bird (The Iron Giant, The Incredibles), and introduced Jeremy Renner (The Avengers, The Hurt Locker) to the series. While Renner's analyst character was brought on as a possible replacement for Ethan (following Cruise being deemed unstable after using Oprah's couch as a trampoline), this was abandoned when Ghost Protocol went on to become the franchise's highest-grossing entry to date.
PREVIOUSLY, ON MISSION: IMPOSSIBLE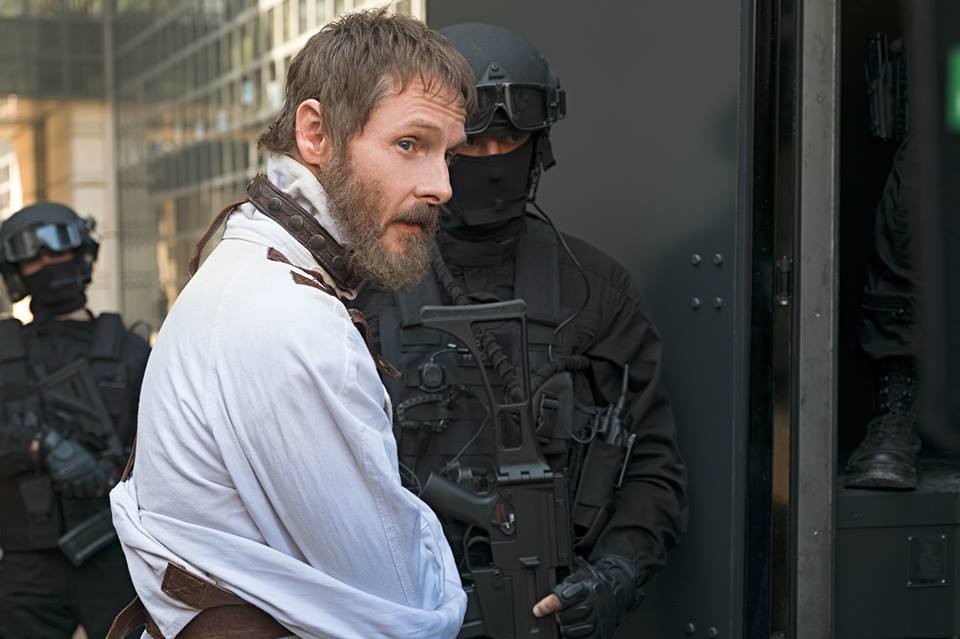 The fifth film, Rogue Nation (2015), was written and directed by Christopher McQuarrie (Jack Reacher) who was praised by audiences and critics alike for his masterful balance of bravura set pieces and suspenseful, espionage-based intrigue. Here, a run-of-the-mill gang of mobsters from the show (The Syndicate) was reimagined as a ruthless terrorist organization determined to rule the world. Over the course of this adventure, Ethan meets his match in the alluring form of Rebeca Ferguson's (The Greatest Showman) supremely capable Ilsa.
NEW MISSION, SAME DIRECTOR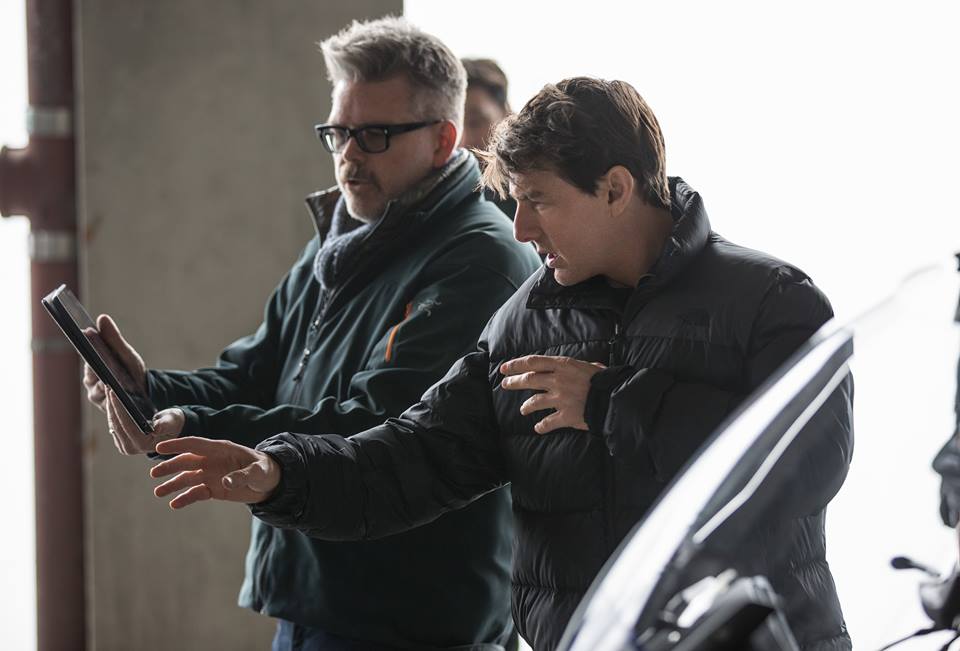 With Fallout, McQuarrie is the franchise's first returning writer-director, impressively juggling old and new while upping the big screen ante. The film opens with Ethan being briefed via a deliberately old-school reel-to-reel tape recording that (naturally) self-destructs immediately afterward. The mission this time is to thwart the remnants of the previous film's Syndicate and squash their intention to bring about a nuclear catastrophe.
Complicating matters is the presence of Henry Cavill (Justice League) as a CIA minder sent to oversee the operation following a disastrous first encounter with the enemy. Speaking of enemies, Ethan and his team's skills will be further tested as Rogue Nation's Solomon Lane (Sean Harris) enacts a labyrinthine plan that could have very personal consequences for the IMF's top superspy.
While you may need a scorecard to keep track of who's on whose side at any given time (the plot hasn't been this overly-complicated since the first one), chances are pretty good that you didn't go into a Mission: Impossible movie for the story.
THE CAST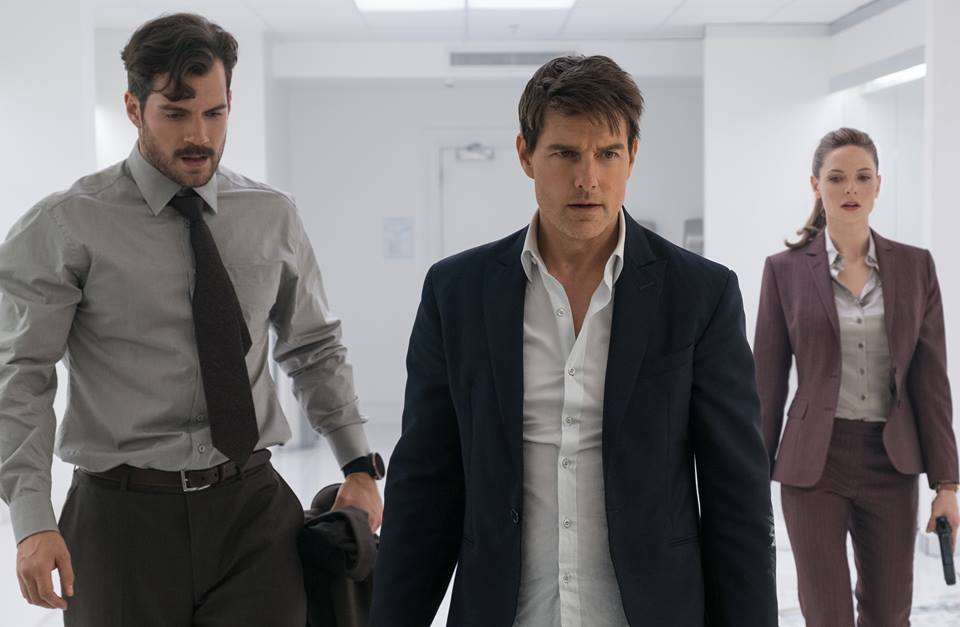 Back for Fallout are Pulp Fiction's Ving Rhames (the only other actor to appear in every one of these movies) as Luther, Simon Pegg (Shaun of the Dead) for his third go-around as tech-expert-turned-field-agent Benji, and Alec Baldwin (The Hunt for Red October) as the first-ever returning IMF chief.
Among the newcomers, Cavill makes more of an impression here than he ever did as Superman, as a sadist whose civilized veneer is slowly stripped away, while Angela Basset (Black Panther's mom!) lends gravitas as a no-nonsense CIA boss.
By far, the standouts here are the ladies; aside from Basset, the returning Ferguson as Ilsa continues to impress. At the same time, Vanessa Kirby (Me Before You, TV's The Crown) establishes herself as an elegant black market broker with familial ties that go, amazingly, all the way back to the first Mission Impossible.
Michelle Monaghan (Kiss Kiss, Bang Bang), who played Ethan's wife Julia in M:I-3, is back in a supporting role after cameos in the fourth and fifth films. Her presence here is welcome, with a subplot that allows her and Ethan to grow while effectively closing the loop on their story in a mostly satisfying manner.
CONTINUITY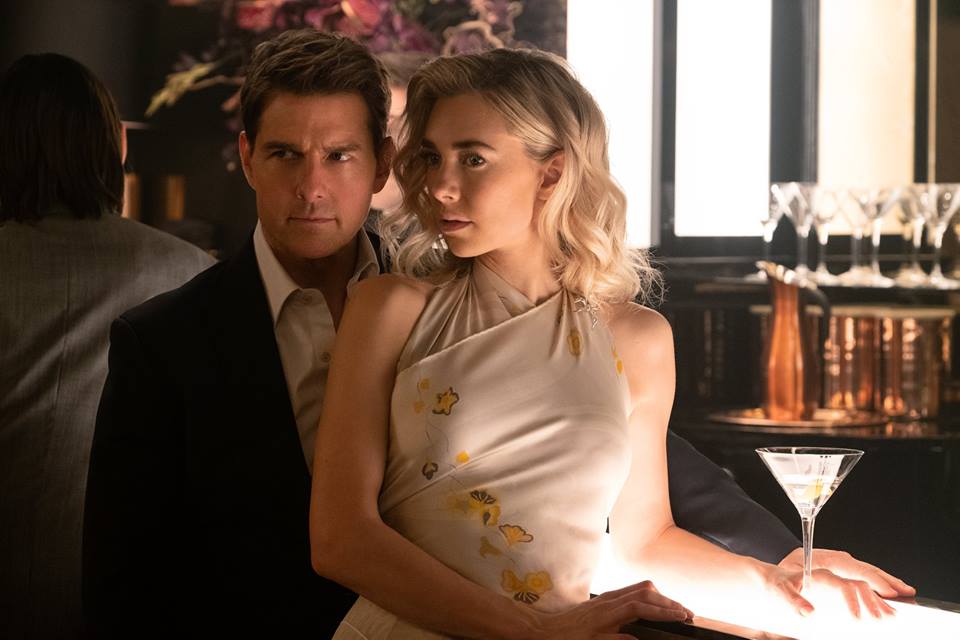 Despite being the series' first direct sequel (as opposed to a standalone adventure), McQuarrie constructed Fallout so that prior knowledge isn't a prerequisite – only Ethan's marital status is relevant, and that's laid out clearly enough to ensure newcomers don't get lost. Longtime fans, however, will revel in callbacks that range from the obvious (Ethan's ability to rock climb, his tendency to go rogue and/or dangle from a cable, etc.) to the downright obscure (the aforementioned parentage of Kirby's character, which this writer only gleaned from pretty much having memorized the first film back in the 5th grade).
While McQuarrie's script includes plenty of humorous winks at some of the series' trademark conceits (hyper-realistic masks, tasks requiring acts of superhuman coordination and timing), it sidesteps the temptation to descend into self-parody.
ACTION DELIRIUM
Grandiose in scale, and ambitious in scope, action junkies will get their money's worth – and then some; Here, the 56-year old(!) Cruise goes above and beyond the call of sanity in performing some of the most deliriously bonkers stunts of his career, including (in no particular order) an actual HALO (High Altitude Low Opening) parachute jump, showing off his aerobatic skills as a licensed helicopter pilot, speeding through Paris traffic on a motorcycle, and, yes, running full tilt across rooftops (halting production when he actually broke his ankle leaping said rooftops) to catch the bad guys.
Compared to most recent blockbusters, Fallout's continuing of the series' largely in-camera stunts and effects is genuinely refreshing – nothing beats the visceral thrill that comes from seeing real people taking real risks, and to see it executed at this level of skill and polish is nothing less than breathtaking. Paired with McQuarrie's knack for staging action, one is never at a loss to understand an action scene's flow or geography.
THE MUSIC
Whereas the first film controversially eschewed much of what made the original show successful (to the point of making the series' hero into the main villain) de Palma and Cruise had the good sense to retain Lalo Schifrin's immortal theme music.
The theme is back in force here, anchoring a new score by frequent Hans Zimmer collaborator Lorne Balfe. Balfe's work here is certainly epic in its own right, and a blast to listen to, coming across as a sort of hybrid between Zimmer's aggressive percussive style and the more classically symphonic approach Michael Giacchino used in Missions 3 and 4.
Balfe even goes so far as to use the classic show's oft-ignored, second-most famous tune, "The Plot". Generally used for sequences of planning or quiet suspense on the show, Balfe reworks it with a full orchestra to accompany full-on action sequences, to great effect.
THE TOM CRUISE EXPERIENCE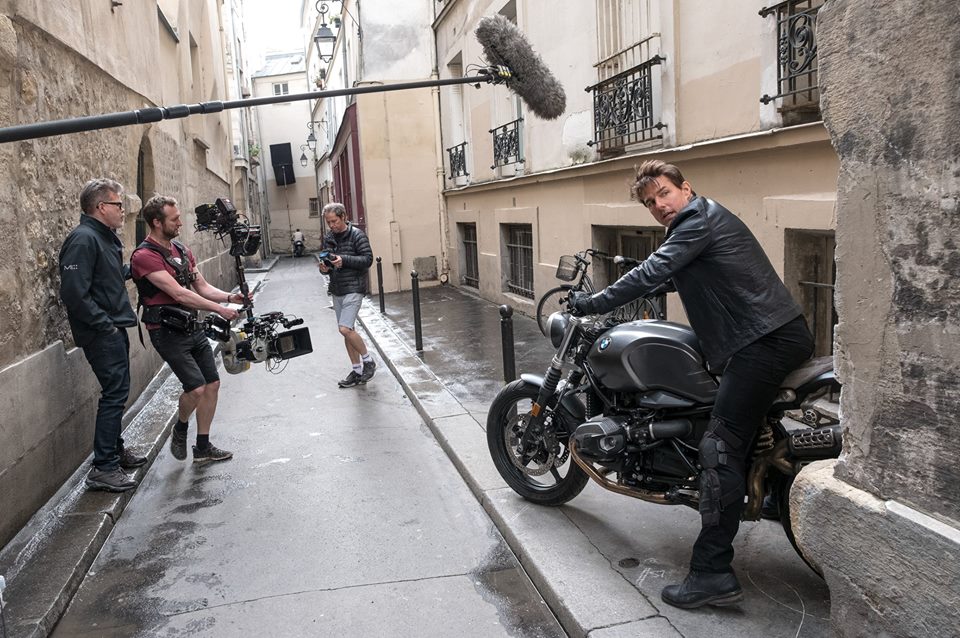 In an age of social media and insta-fame, Cruise's remains, like his pet franchise, resilient as ever. With six movies in over 22 years, the man is in a class all his own, standing tall as the single longest-serving action hero in a franchise not named Zatoichi.
Love him or hate him (*cough* Scientology *cough*), Cruise's ability to go all-in on any project he joins remains unquestionable – it doesn't matter if the end product is garbage, the man never gives less than 150%, and every ounce of that effort shows on the screen.
Thankfully, Fallout is about as far from garbage as it gets, representing spy-fi filmmaking at its finest, and an absolute high point for Cruise and his collaborators. Catch it in cinemas – this is definitely one Mission you won't regret accepting.
Photos courtesy of Paramount Pictures
Have you seen the movie? Tell us what you think of it below!