The newest instalment in the Mission Impossible franchise is powered by two things: over–the-top action and Tom Cruise's extremely cut torso—impressive abs for a man clocking his age in at past the half-century mark.
You have to give it to Tom Cruise, the post-noughties equivalent of John Malkovich, whose press and real life blur into each other in a mirror against mirror sleight-of-hand bush sorcery: he knows how to make action movies.
Tom Cruise as Impossible Mission Force leader Ethan Hunt is the realistic embodiment of the spook mythos, a legend whose exploits become bigger in the telling; and yet with what we saw in the previous movies and with the most recent "Ghost Protocol" has become a god for his reckless acrobatics and risky gambling to every intelligence operative whether deep or rank and file.
The plot starts out quite simple, but then spirals outward into a morass of geek speak and spook/military jargon that obscures motives and motivation arcs. In Rogue Nation the IMF comes under fire. When once it was merely questioned by the US government for its questionable heroics, it now faces total disbandment, even as the most harrowing threat yet known to the free world lies in the shadows.
That threat is The Syndicate, an impenetrable, exquisitely-trained group of renegade spies who have left behind their countries for an agenda all their own. Reteaming with Cruise as Hunt's fellow agents are Jeremy Renner as William Brandt; Simon Pegg as whiz-kid Benji; and Ving Rhames as Luther Stickell. Joining the action anew are Swedish actress Rebecca Ferguson ("Hercules") as the mysterious Ilsa Faust; and three-time Golden Globe winner Alec Baldwin as CIA Director Alan Hunley.
While director Christopher McQuarrie does his darn best to not let this spy thriller extravaganza devolve into a mess of explosions and espionage clichés, it is these same tropes, done with panache, and just enough twist for newness, that make MI5 work.
Another crucial element that's been played up here is the comedy; in a genre that often takes itself too seriously, Pegg's character Benji Dunn, as the group's clown, is used to great effect to provide contrasting ballast to the prevailing seriousness.
None of the filmmaking techniques featured here are sophisticated, but Cruise and Co's level of commitment and intensity to their project is laudable. At the very least this is awesome popcorn entertainment. At its best this and the rest of the new MI movies will be thought of as records for the digital age's metaphorical obsession with retro-futurism and how a hipster tribute to the past, with cellphone and CGI in hand, was once thought of as the best kind of techno-shamanism we could get.
And Cruise is, have no doubt, one such shaman of celluloid and action flicks. He poured everything into this one as much as he did into jumping on Oprah's couch when he declared his love for Katie Holmes. There are nods and homages aplenty from Hitchcock to Bond to the old 1960's M.I. TV episodes. Albeit getting to the good parts is about as facile and absurd as listening to one of Scientology's creation myths but slogging through the muck of a story is worth it.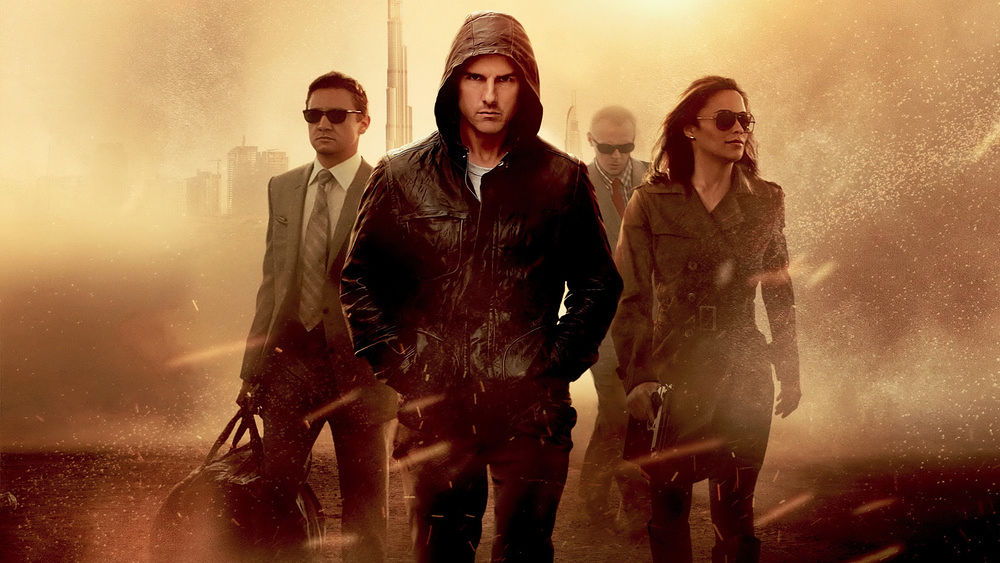 As the IMF is shut down by the CIA, Ethan Hunt has just uncovered the unwelcome reality that this rogue nation—the Syndicate that has long been rumored to be just a wild-eyed myth among spies—is not only real but a ticking time bomb about to detonate worldwide if he doesn't act. The CIA doesn't buy it. With all support from the US lost, Hunt and the now off-books IMF must rely on their own resources to track down and eliminate the evil shadow group of ex-spooks before they're eliminated first.
Go rogue or go home? Ethan Hunt, as a character, can never back down from a challenge.
In the interest of ZERO SPOILERS, here are eight of some of the best scenes featured as teasers that you can expect from the newest MI.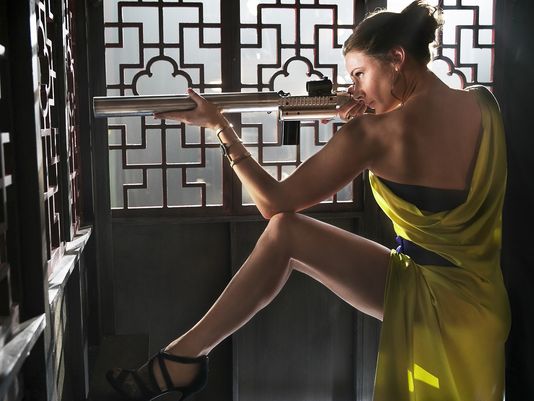 Close quarters fighting collides with a sniper vs sniper scenario in a performance of "Turandot" in a Vienna theater.

With motorcycles and cars, from the claustrophobic streets of Tangiers to the Moroccan highways, this is one vehicular chase for the books.

At a nondescript London vinyl record store, Hunt is ambushed by The Syndicate and the IMF handler killed. This is the first real contact with the shadow group that Hunt has.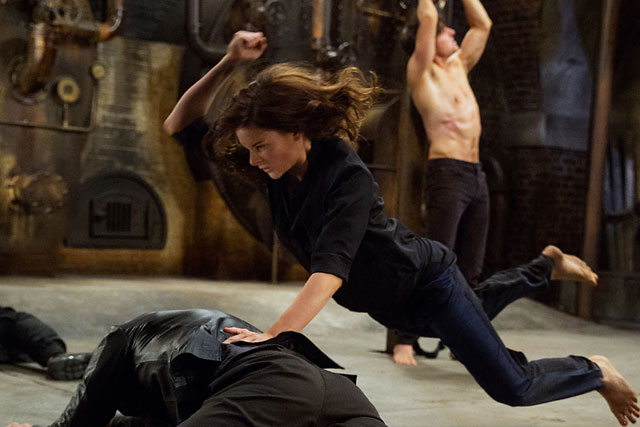 Hunt has been captured! An escape from deadly interrogation turns into an unlikely discovery of an ally in mysterious operative Ilsa Faust.

Benji Dunn, the IMF's resident tech operative, has problems opening a plane door, resulting in Hunt hanging on for dear life as the plane takes off. Nail-biting!

Swedish actress Rebecca Ferguson plays the mysterious and highly capable Ilsa Faust. Who is she working for? Why is she so good with takedowns? And can her Bond-ish Girl moment get any hotter?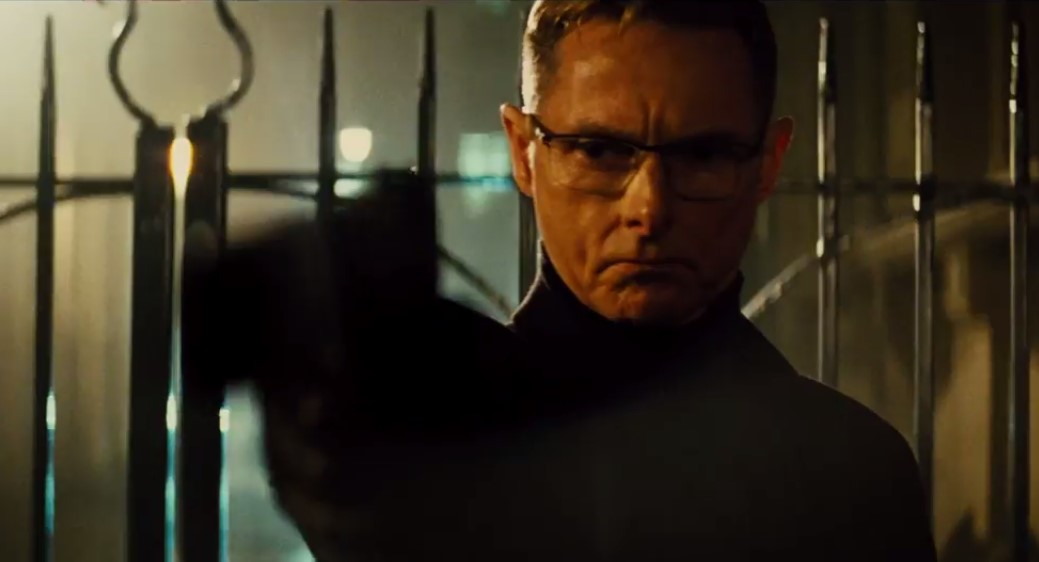 Prometheus and The Borgias star Sean Harris plays the Syndicate boss and founder Solomon Lane in yet another nod to Ian Fleming, this time for a genuine Bond villain homage.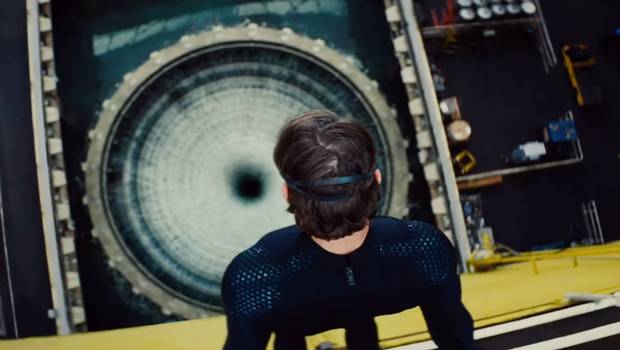 To steal a digital ledger containing the names of all Syndicate agents, the IMF head to Morocco where they must infiltrate a secure server underneath a power station. Surprise surprise, the servers are kept in a huge and complex waterfall-cooled room which requires some acrobatics and tremendous training for holding your breath to bypass the security systems. Can Hunt pull this one off?
Catch Mission Impossible: Rogue Nation, currently showing in theaters! Leave a comment and let us know what you thought of the movie!
All Photos courtesy of Paramount Pictures.