Rest in Peace, Rowdy: Fans React to Roddy Piper's Passing
Aug 3, 2015 &nbsp • &nbsp Kevin Christian L. Santos
Rest in Peace, Rowdy: Fans React to Roddy Piper's Passing
Pro-wrestling and WWE legend "Rowdy" Roddy Piper passed away last Friday due to cardiac arrest in his sleep. He was 61.
Born Roderick George Toombs, Roddy Piper is without a doubt one of the greatest stars the world of professional wrestling has ever seen. He was the perennial bad guy to Hulk Hogan during the Rock N' Wrestling era in the 1980s. He headlined the first ever Wrestlemania, teaming up with "Mr. Wonderful" Paul Orndorff against Hulk Hogan and Mister T. He took on Mister T again in a boxing match in Wrestlemania 2, losing via disqualification after bodyslamming Mr. T. His Piper's Pit interview segments were unforgettable and always fun to watch (if somehow you weren't enraged by the pro-wrestler's antics).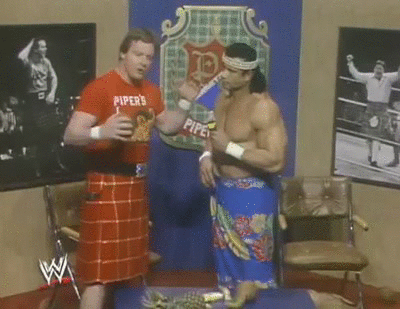 He was the lovable ass-kicker in John Carpenter's cult classic They Live.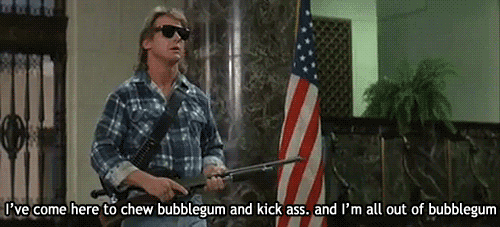 He's the top ranked villain in WWE's Top 50 Villains in Wrestling History. He's a WWE Hall of Famer and deservedly so. He personified legend in and out of the ring, in every sense of the word.
Roddy's death will be felt by fans for a long time to come. Friends, family and fans took to social media to express their grief:
8. Chris Jericho
7. John Cena
One of the true greats of all time. My heart goes out to his family and the fans he entertained over the years. RIP Rowdy.

— John Cena (@JohnCena) July 31, 2015
6. Ric Flair
I'll miss you @R_Roddy_Piper. The world will never be as Rowdy without you. #RIPRoddyPiper — Ric Flair® (@RicFlairNatrBoy) August 1, 2015
The Nature Boy also added these words to his former rival and tag team partner: "We've shared the ring, traveled the world, maintained a friendship throughout the ups and downs of the wrestling world, and battled to see who was the better heel. It's almost impossible to express my grief. My condolences to his children and to his wife Kitty. I'll miss you Roddy. The world will never be as Rowdy without you."  
5. Ronda Rousey
Ronda Rousey used the "Rowdy" nickname as a tribute to Piper, and even called the wrestler to ask for permission to use it. Piper gave Rousey his blessing, and Rowdy Ronda hasn't stopped kicking ass ever since.
4. The Rock
3. RIP to Two of the Greats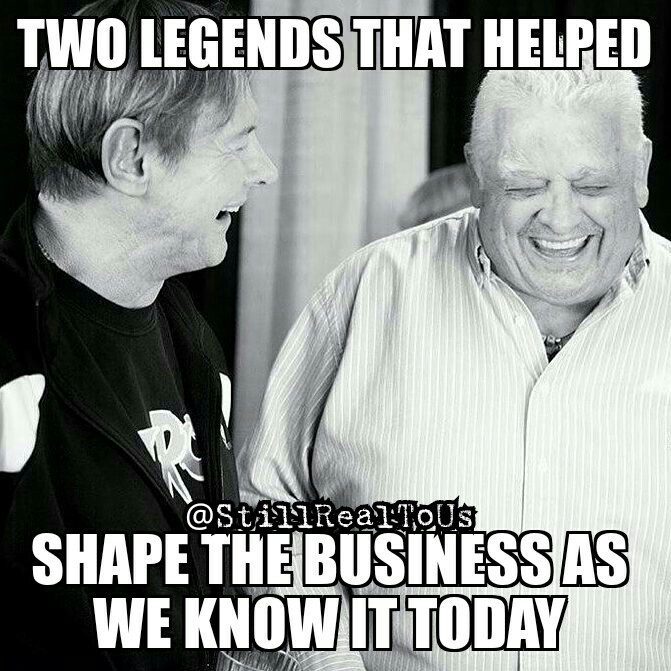 "The American Dream" Dusty Rhodes also passed away earlier this year due to complications from an injury. Pro-wrestling wouldn't be where it is today if it weren't for these two.
2. Still Kicking Ass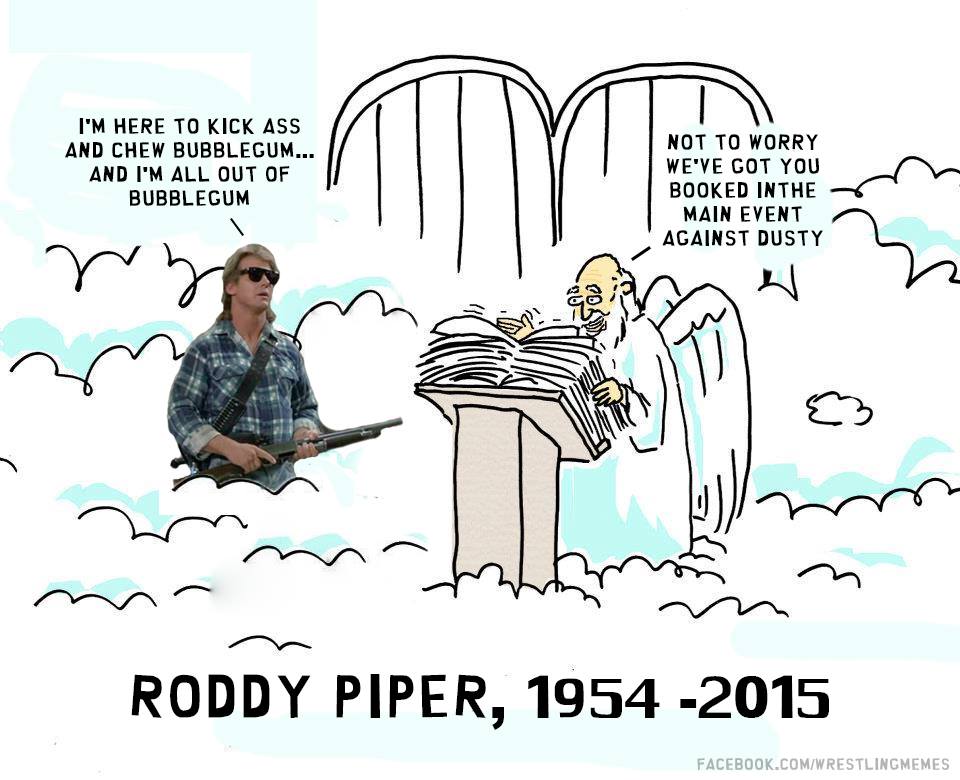 He's forever chewing (and running out of) bubblegum and kicking ass.
1. The Big Ring in the Sky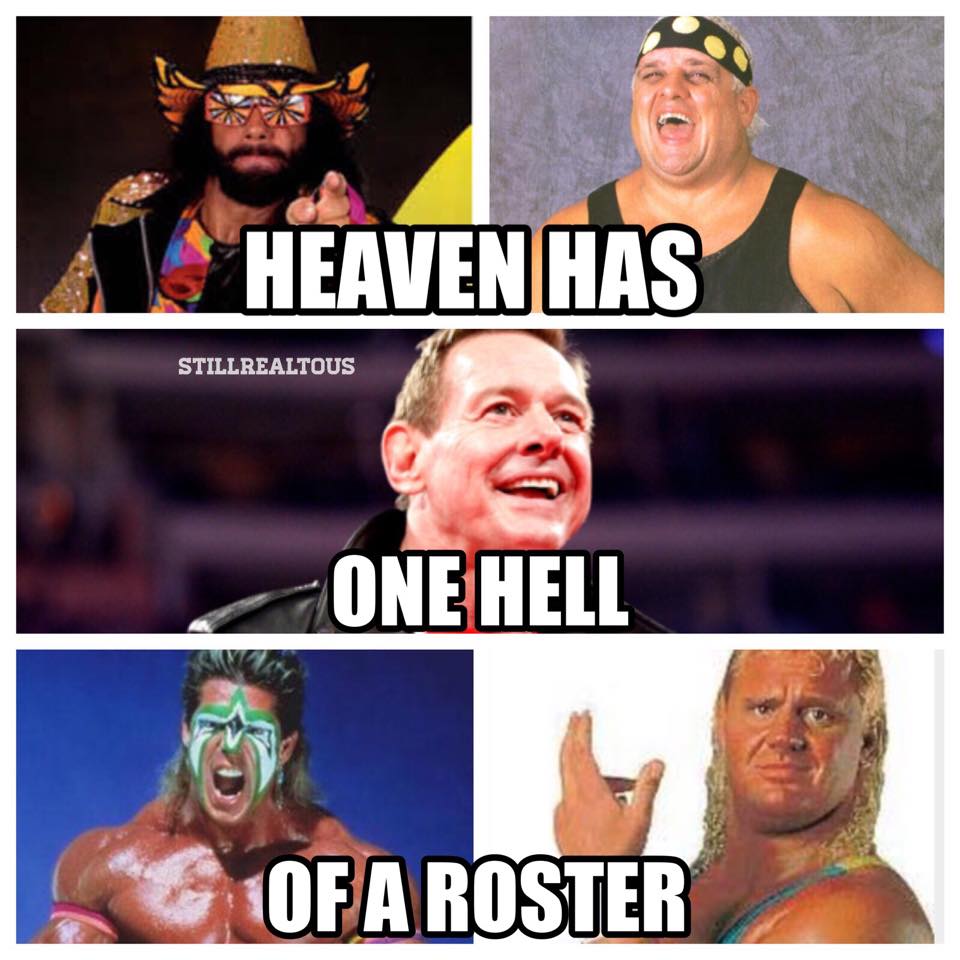 Let's take the time to think and thank all the greats who have entertained us through these years. Thank them for all the times they made us laugh and cry. For all the times they helped us believe in this otherwise make-believe world. For helping us believe in ourselves. For the times they put a smile on our faces, for making us feel larger than life. May these legends rest in peace.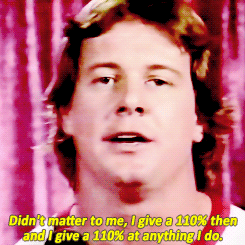 Thank you, Roddy.