Four more months left of the year and social distancing is still in effect. Who knows when we'll get to go back to the good old Friday nights meeting with the barkada over dinner? While you can't meet face to face, you can bond online through games. There are a lot of great and exciting mobile games you can play with friends in the comfort of your own homes.
Among Us
Among Us is arguably the hottest multiplayer game right now (at least for Filipinos), you could even go so far as calling it the official quarantine game. The murder mystery sci-fi game is simple: it traps 10 players in a space ship where they have to do tasks while figuring out who among them is the impostor. This could be played over local WiFi or online and either with your friends or with strangers.
To play with 4-10 of your friends online, create a private game room and give them the code provided. If you and your friends haven't tried this yet, you're missing out on a lot!
Exploding Kittens
You might be familiar with Exploding Kittens as a card game and if you loved it, we've got good news for you — there's actually has a mobile version. The gameplay is fairly easy, the players take turns drawing a card and adding it to their arsenal. Whoever draws the exploding kitten must defuse it or the player gets kicked out of the game. You can play with 2-5 friends or with strangers. One slight drawback is that you have to purchase the game for P100 but that's a small price to pay for hours of fun.
Beat The Traffic Blues: 8 Mobile Games You Can Play While You're Stuck In Traffic
Beat The Traffic Blues: 8 Mobile Games You Can Play While You're Stuck In Traffic
Bianca Katipunan | Feb 25, 2020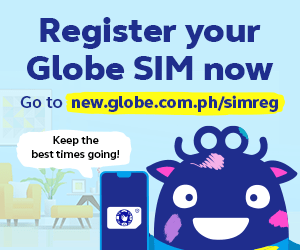 Town of Salem
Town of Salem is a game of psychological strategies. It's similar to Among Us sans running around a location and accomplishing dozens of tasks. In this game, 7-15 players are divided into Town, Mafia, Coven, Serial Killers, Arsonists, and Neutrals. The aim is to flush out the Mafia by strategizing amongst yourselves. Prepare for inevitable betrayals and loads of fun.
Sky: Children of the Light
If you prefer adventure games over mind games, Sky: Children of the Light is just for you. It was even hailed as Apple's iPhone Game of the Year in 2019. In the game, you arrive at Sky, a beautifully-animated kingdom where you, the Children of the Light, get to embark on quests and explore the seven realms. It's a pretty chill app and traversing the animated worlds could prove calming especially with that awesome musical score.
8 Relaxing Mobile Games to Play When You Just Need to Chill
8 Relaxing Mobile Games to Play When You Just Need to Chill
Joshua Daniel Bautista | Apr 16, 2020
Mario Kart Tour
You won't go wrong with a classic game like Mario Kart Tour even if you're playing it on mobile. Your favorite Nintendo pals await for you to win them races through exciting courses. To play with friends, you have to ace a few games first so the "Friends" option appears on your menu. After that, you can add your friends' Player IDs or Nintendo Accounts and start a match with them.
UNO
Yes, even on mobile, you can never escape the most popular card game ever. You can play the classic UNO game or you can choose from the other thrilling versions on the app (including a BTS one!). To play with friends, click on the "social" button and then "invite friends." Send them the links and let the games begin.
Psych
Nobody should be really good at lying but for a round of Psych, you have no choice. The multiplayer game makes you choose from a variety of categories where each player has to make up fake answers to real trivia questions. Players have to determine what the real answer is. Your goal is to sound so convincing that most of your friends choose yours.
Kahoot!
If you're tired of going on virtual adventures or figuring out who among your friends is an impostor, how about creating a quiz game of your own? Kahoot lets you add a personal touch to make game nights even more fun. Once the host is done creating multiple-choice quizzes or other trivia, they will be given an exclusive Kahoot PIN where that they can share with friends. Now your friends can answer all the crazy questions via their own mobile phones. Your quiz nights can be about the favorite film, pop culture, memes, or even barkada inside jokes.
What other online multiplayer games have you tried?