Let's get this out of the way: Gameboys is a digital series that follows the love story of popular streamer Cairo Lazaro (Elijah Canlas) and his flirty fan Gavreel Alarcon (Kokoy de Santos) during a pandemic. Yes, it's a BL story, and no, it's not something you've seen before.
Why? How come? We'll intentionally share as little information about the story of the show as possible so you'll check it out yourself on their YouTube channel (the first episode is only 10 minutes long!). Instead, here's a list of why you need to watch this game-changer — stat.
 It's the country's first Zoom-born series

It's the first "everything-online" series ever made in the country. This alone should be enough to make you curious how they pulled off such a brilliant show without having to be on a physical set. Save for the 10th episode (which was supposed to be the finale), everything was done through video calls only — from the acting, direction, lighting, operating the camera, cinematography, art direction, production design, setting up the lights, makeup, you name it!
 The actors are *chef's kiss*
It's not surprising that a lot of people are so invested in Gavreel (Kokoy de Santos) and Cairo's (Elijah Canlas) love story because it feels so real. Despite the lack of elaborate camerawork and the limitations to convey emotions through body language, the actors more than made up for it through facial expression. Every pout, every intense stare, every patak ng luha, every subtle movement adds something to the story. The same goes for the supporting characters! They do such great jobs not just in making the viewers feel kilig but also in showing the layers of their characters.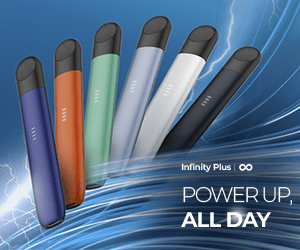 It tackles important topics beyond the BL tropes
Aside from the obvious love story, what makes this series great is its different layers. For a show with such a short running time per episode, it packs on the entertainment while tackling different issues that are relevant to present times.
Long-distance relationships, acceptance, grief, loss, trust, betrayal, guilt, mental health, and the effects of the pandemic are just some of the themes interlaced in every episode—and not just for the sake of it. It's truthful and grounded in reality. It doesn't limit itself to the BL tropes and instead pushes the envelope to take the series to greater heights.
It's refreshing to see the female character not being antagonized.
What's great about this series is the female character is celebrated instead of being portrayed as the antagonist. Pearl (Adrianna So) is portrayed as every bit of the queen she is: supportive, tells it like it is, and a friend to both Gav and Cai.
Ginalingan sa post-prod!
Since the show doesn't have the luxury of being on an actual set or shoot location, most of the shots of the actors are just of them talking to the camera. This may be limiting to some, but this show's team made it work to their advantage through editing. They exhausted as many online platforms as possible — social media, video calls, emails — to use as transitions to keep the show interesting and relatable especially for the audience who use and consume content through the same platforms.
 It has made a global impact
With around 20 translations of the series and YouTube reactors from all over the world, it's safe to say that this show has captured the hearts of many. If someone who isn't Filipino can relate, enjoy, and be touched by the show, we're sure you will be hooked, too!
 It's about damn time this kind of love is normalized in the media
Most Filipino BL stories are either independent movies or short films with limited screening so not a lot of people have access to it. In other instances, stories like this usually come with an obscure plot as if to say it needs something extra to make it interesting. This show is the total opposite. It's uniquely Filipino, it's light and realistic but tackles very important points. And it is available on YouTube, so it's accessible no matter where you are in the world, and free for everyone to watch!
 It's created by people from the LGBTQ+ community
With The Idea First Company at the helm, along with award-winning directors Jun Lana and Perci Intalan as executive producers, Ivan Andrew Payawal as director, and Ash Malanum as a writer, all known to produce shows and films of great quality, and as members of the LGBTQ+ community, you're sure to get carefully crafted and well-thought-out stories and characters and not loosely interpreted representations of the LGBTQ+ community.
We've got more reasons to share, but these eight should be more than enough to get you to visit The Idea First's YouTube channel and binge the series in time for its finale this Sunday, September 13 at 8 pm.