Feel up for another change in your room? You might want to think twice before renovating your room again — you don't have to revamp your room with every new CQ change! But if you're really itching for a change, lighting is always a good idea. You can play around with your room's lighting to give it more color and personality and give you the power to instantly set the mood — whether it be party-for-one vibing or staring-at-the-rain contemplative. Here are some amazing mood lights you can order now:
Curtain String Lights

These simple wired lights can be attached to your curtains. You can choose between four kinds of lights: white, warm white, blue, and colorful. It comes with a remote control that lets you activate its modes: combination, in waves, sequential, slow-glow, chasing, fade, flash, and steady. It's best to pair them with thin or sheer curtains to maximize the ~romantic~ effect. Order yours online for ₱195 – ₱275.
Sepak Takraw Night Light

You might find its name a little puzzling, but it's actually because of the way the weaving around the lamp is constructed. The twines woven over each other repeatedly resemble the sepak takraw ball, but since twine is thin, the lamp gives off an aesthetic vibe for your home space. You can get it as a regular one-color lamp or as a lamp that can switch between several colors. Order yours online for ₱268 – ₱349.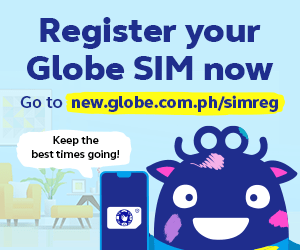 Star Master Dream Rotating Projection Lamp

Do you love the night sky? This projection lamp will illuminate your room with the moon and the stars, giving you the stargazing experience even if you can't go outside. You can plug it in through a USB cable or use batteries if you're planning a date night somewhere else. This handy lamp can instantly set the mood! Order yours online for ₱178.
3D Table Lamp

If you want to keep things simple at first, you can try these 3D lamps you can put on your desk or bedside table. It's small and simple and it emits a warm light that won't hurt your eyes at night. You can even choose from all sorts of designs from a castle and a ferris wheel to flowers and hearts. Order yours online for ₱119.
Sunset Light Rainbow Lamp

Isn't golden hour too short? Sometimes, you just want to take great photos with that amazing golden-hour natural lighting, but it doesn't even come at times. So if you need some good Instagram shots ASAP, this lamp that mimics lighting from the sun would be a handy tool to have on hand. Choose among sunset, sun, rainbow, or sunset red modes to match your mood. Order yours online for ₱249.
Minimalist Nordic Corner Floor Lamp

If you don't want your lighting to take up a lot of space, this corner floor lamp would be perfect for your room. It delivers exactly what its name says because it fits perfectly in a corner with its L-shaped base. Plus it lights up in different colors so you can use it to set whatever mood you want for your room. Order yours online for ₱1,699.
Rose String Lights

Create your own little vineyard in your room with these rose string lights. It comes in different colors: white, warm white, blue, pink, purple, yellow, red, and even a mix of all those in the multi-color version. Order yours online for ₱96.
Solar LED Light with Mason Jar

If you want to save up on electricity, why not use solar power? These mason jars come with a solar panel on their lid, so you can recharge the lights inside when the sun is shining. Different colors are also available: white, warm white, blue, violet, red, green, and colorful. Order yours online for ₱229 – ₱279.
Follow us on Facebook, Twitter, Instagram, Tiktok, and Youtube for the l8est entertaining, useful, and informative lists!