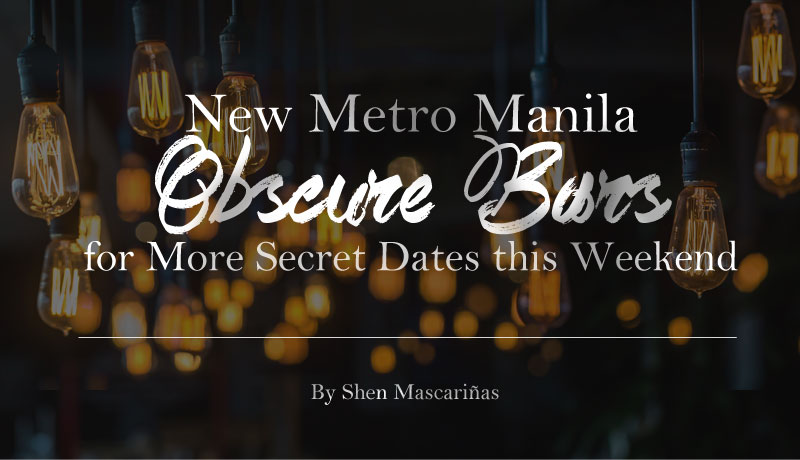 More and more people are discovering the secret locations of these then obscure bars. For nights you want to avoid the usual crowds and typical scenes, you might have to dig for a new set of undiscovered gems. Here are 8 of the metro's newest bars perfect for that! If you've learned your lesson, you'll definitely want to check these out before they're not conducive for secret dates anymore.
8. Z Hostel Roof Deck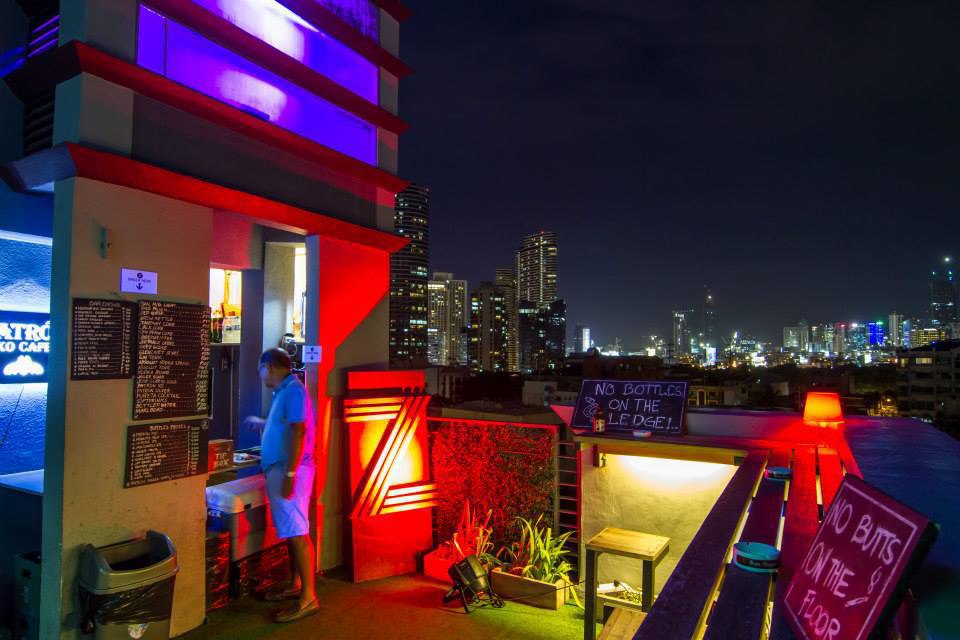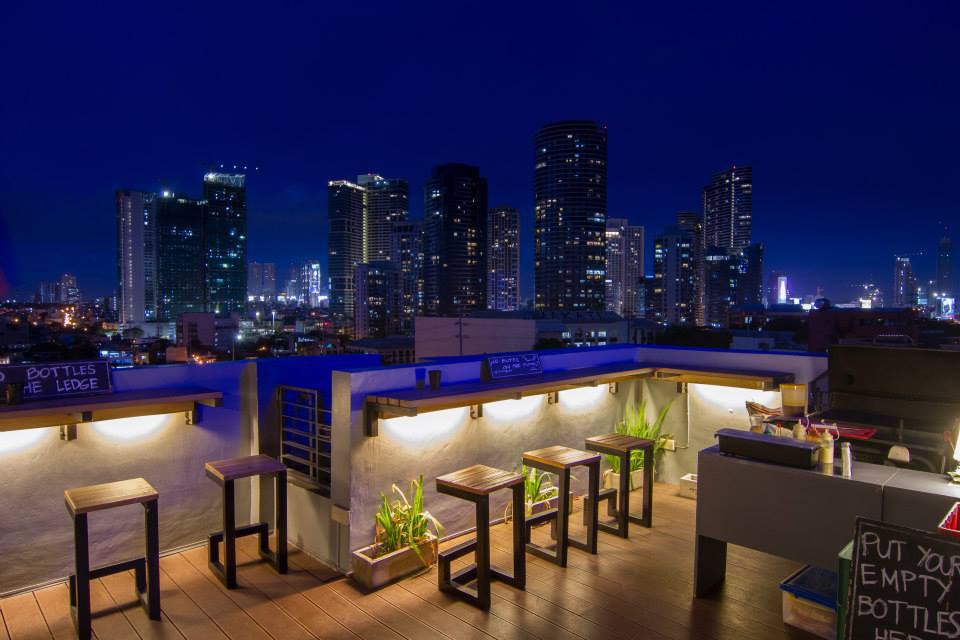 5660 Don Pedro Street, Poblacion, Makati City
(02) 8560851, 09279652692 | Facebook Page |Website
Open daily from 5pm to 2am
P700 for two people
Conveniently, you don't have to be checked-in at the Z Hostel to come up to their roof deck. It's a small space with a laidback vibe and a great view of the city. You'll find a mixture of hostel guests most probably in their pangbahay clothes and bar hoppers who want a relaxed environment for making friends.
Choose your poison from local beer, bottles of hard liquor and several mixes. The crowd favorite mix is the Puñeta. Whatever you choose, you can count on their bar list promise of "Thirsty? We'll get you drunk." When they do deliver on that promise too well, at least you can pass out in a hostel.
7. ABV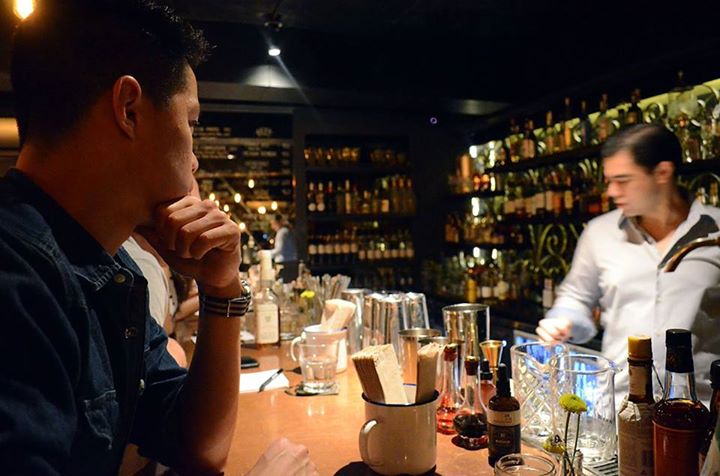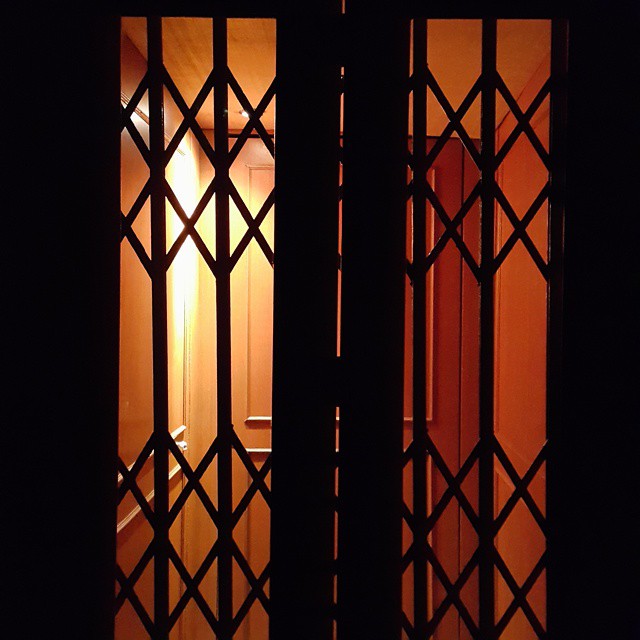 Basement Floor, 22 Jupiter Corner Galaxy Street, Bel-Air, Makati City
(02) 8325330, 09175201608 | Facebook Page |Website
Open daily from 8pm to 2am
P1400 for two people
Alcohol by Volume, or ABV, is ironically situated in a bright place for great burgers and hotdogs, Lazy Bastard. It's almost impossible to miss Lazy Bastard in Jupiter with its huge sign reading "Bacon and burgers this way." Once inside, you're gonna have to work a little harder to find ABV, though, but it's totally worth it.
When you hit jackpot, ABV's antique elevator will immediately transport you to the Prohibition Era. You'll be welcomed by waitresses in bob and flapper dresses, warm dim lighting and an ambiance that evokes being underground.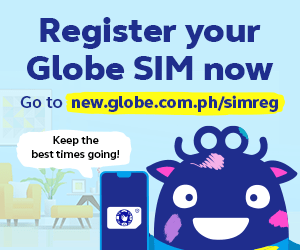 6. Lit Manila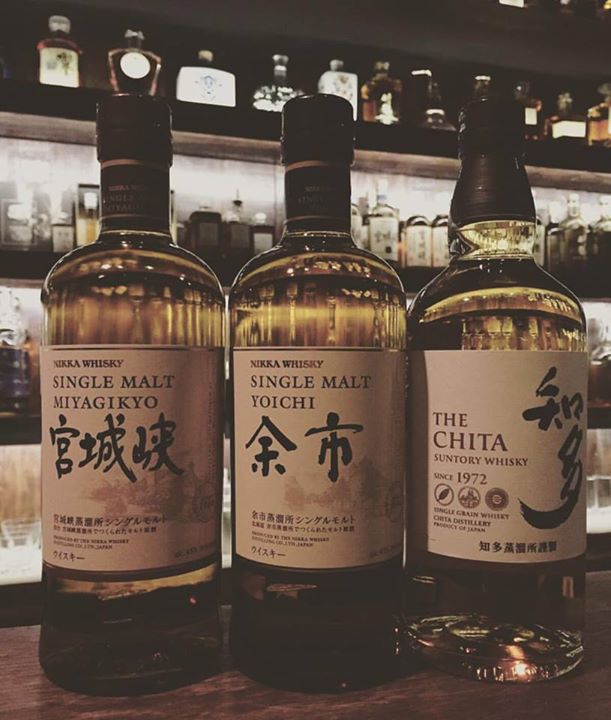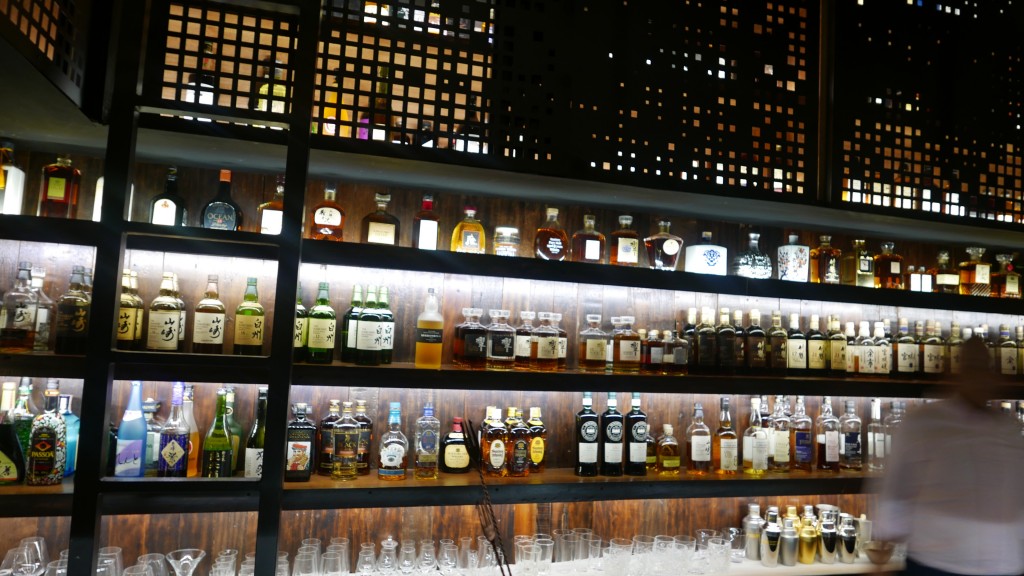 GF Serenda (behind Powerbooks), Bonifacio Global City, Taguig City
(02) 8321600, 09175100014 | Facebook Page
Open Monday to Saturday from 6pm to 2am
P1000 for two people
Come to Serendra's Lit Manila for really good Japanese whisky. If you've never tried this kind of liquor before, Lit Manila is the perfect place to get your introduction. Francis Tosei, Japanese whisky and spirits concierge, is one of the passionate brains behind Lit Manila. He grew up with a culture embedded with Japanese whisky, so you can expect that Mr. Tosei definitely knows his stuff.
At Lit Manila, they don't tell you what to drink. The concierges consider it their duty to guide you in the process of deciding yourself what you'll be having. Lit Manila is a great place for nights you feel like drinking alone or experiencing something totally new.
5. The Belle & Dragon | Mandalay Whisky & Cigars
The Belle & Dragon, 100 Carlos Palanca Street, Legaspi Village, Makati City
(02) 8345292 | Facebook Page
Open Monday to Saturday from 11:30am to 2am and Sunday from 11:30am to 3pm
P1,000 for two people
There's a new kid in the block of Carlos Palanca Street, and it's from the makers of famous 2nd's. Belle & Dragon, a pub and restaurant, just opened in October. The place is elegant without being intimidating, and their beer taps are definitely inviting. If you don't feel like drinking yet, Belle & Dragon's grub won't disappoint. How does a Mac n' Cheese Pie or a Pulled Pork Tonkatsu Sandwich sound? Their Double-Fried Kimchi Chicken and Waffle is something you have to try, too.
For something less casual that evokes old world glamour, you don't have to walk too far. Hidden somewhere in Bell & Dragon is Mandalay Whisky & Cigars. Don't give up on finding it because once you do, you'll be transported to the world of Mandalay. They have wide selection of whisky, private rooms perfect for enjoying cigars and a short menu of upscale bites.
4. Bank Bar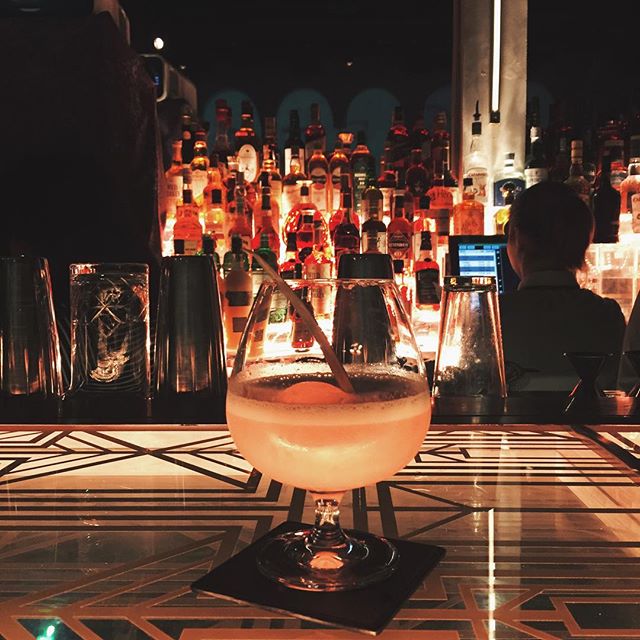 GF RCBC Savings Bank Corporate Center, 25th and 26th Street, Bonifacio Global City, Taguig City
(02) 5445776 | Facebook Page
Open Monday to Saturday from 5pm to 2am
P1,000 for two people
7/11 branches are usually pit stops before and after parties. In Bank Bar's case, though, you'll have to go through a storage room of a 7/11 branch to get to the party. Half the fun is trying to find this speakeasy bar, but the night's thrills don't stop there. Going with the theme of banking, you'll have to make investments to have an exciting night that you might not remember the next day.
Bank Bar just opened in August, so be part of the first few to discover it. This is a place you can dress up for. Bank Bar's ambiance is refined and elegant, which go perfectly with their extensive selection of upscale liquors. If hunger accompanies your thirst, they offer impressive bar chow as well. Try their porchetta!
3. Ocean's Telephone Co.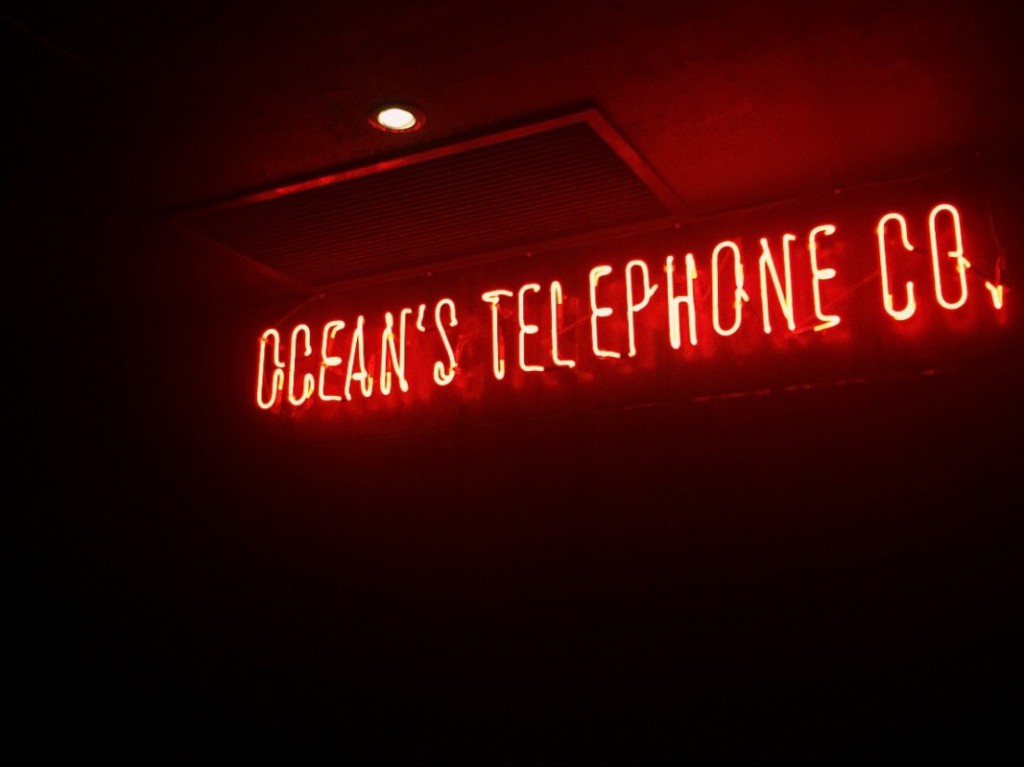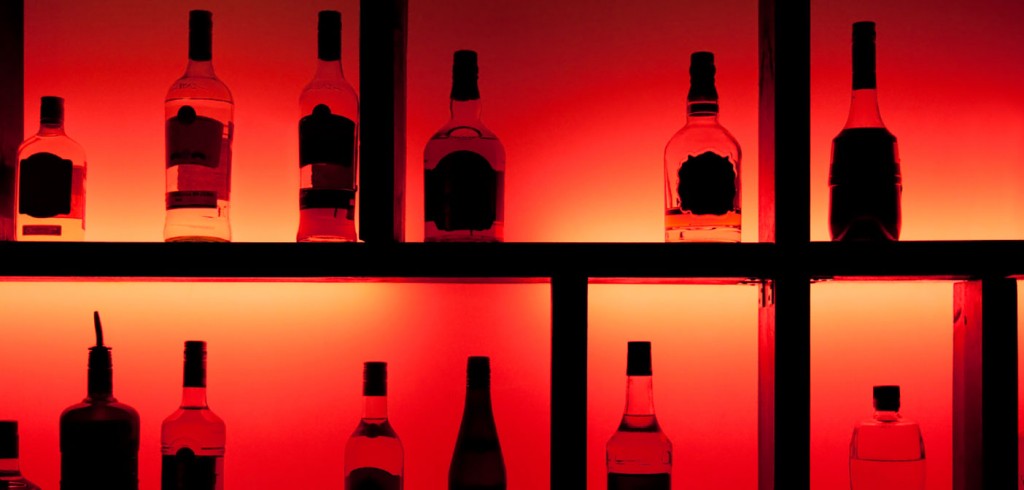 Inside Frank & Dean, Forbes Town Center, Burgos Circle, Fort Bonifacio, Taguig City
0917 445 7056 | Facebook Page
Open daily from 6pm to 2am
P1,000 for two people
Get your fill of American comfort food at Frank & Dean then find a mysterious red telephone box to satisfy your other cravings. You'll have to enter a red telephone box, complete with glass door and (non-functional) telephone inside, and push a well-hidden floor to finally enter Ocean's Telephone Co.
Go somewhere else for local beer and happy hour; this high-end speakeasy bar is for nights you want imported cocktails, spirits and wines. For your first visit, definitely try their Old Fashioned cocktail that's concocted with Maker's Mark Bourbon, some sweetness as well as cherry and orange flavors. As for food, expect elevated versions of pub grub like the favorite Smoked Salmon Napoleon.
2. Happy Hour Manila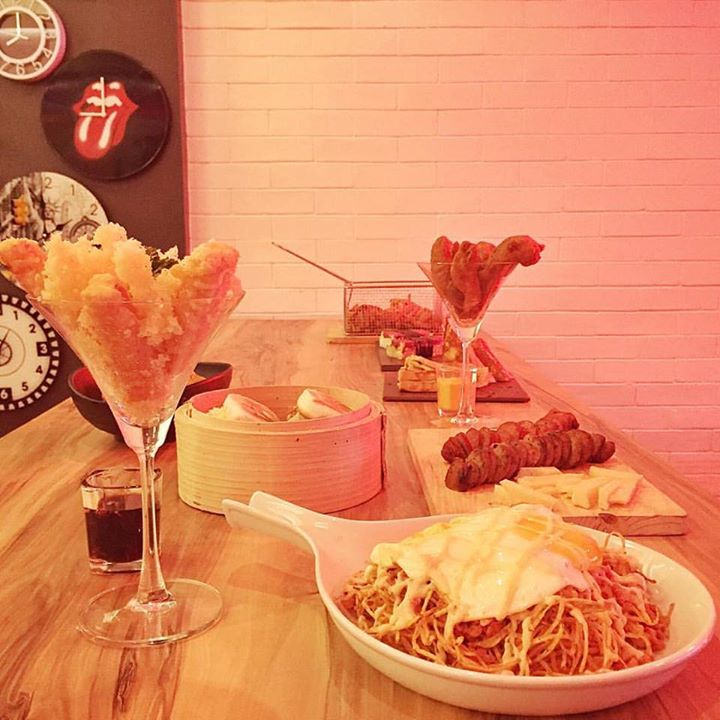 City Gold Plaza, Julia Vargas Avenue, Ugong, Pasig City
09988638671 | Facebook Page
Open Tuesday to Sunday from 5:30pm to 2am
P500 for two people
Don't worry; it's not a joke. The heaven-sent Happy Hour Manila is serious when it says every hour is happy hour. The discounted drinks don't taste cheap, either. Happy Hour Manila's cocktails are fun and a bit strange. Their For Lui is moscato-based with blueberry and vodka. Chocolate-lovers might freak out with their Call Me New Fashioned, which is essentially snickers-infused bourbon. There are tons of other interesting drinks you have to try.
For the more conservative drinkers, they also have beer, wine and hard drinks. With the homey ambiance and the comfort food available, you might go through the entire cocktail list in one night.
1. Bunk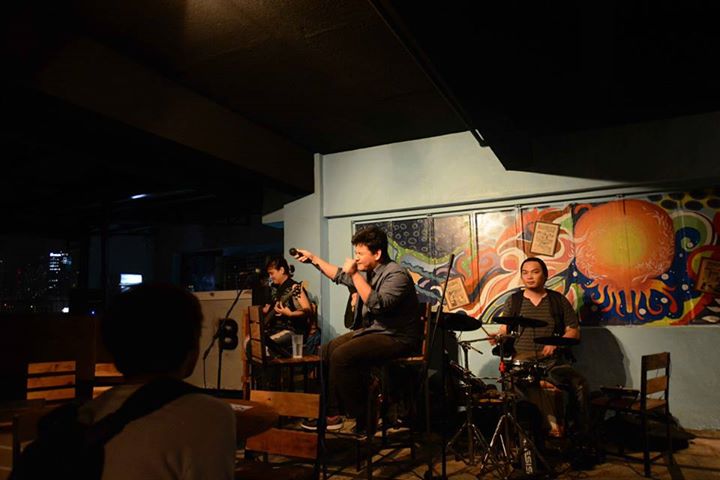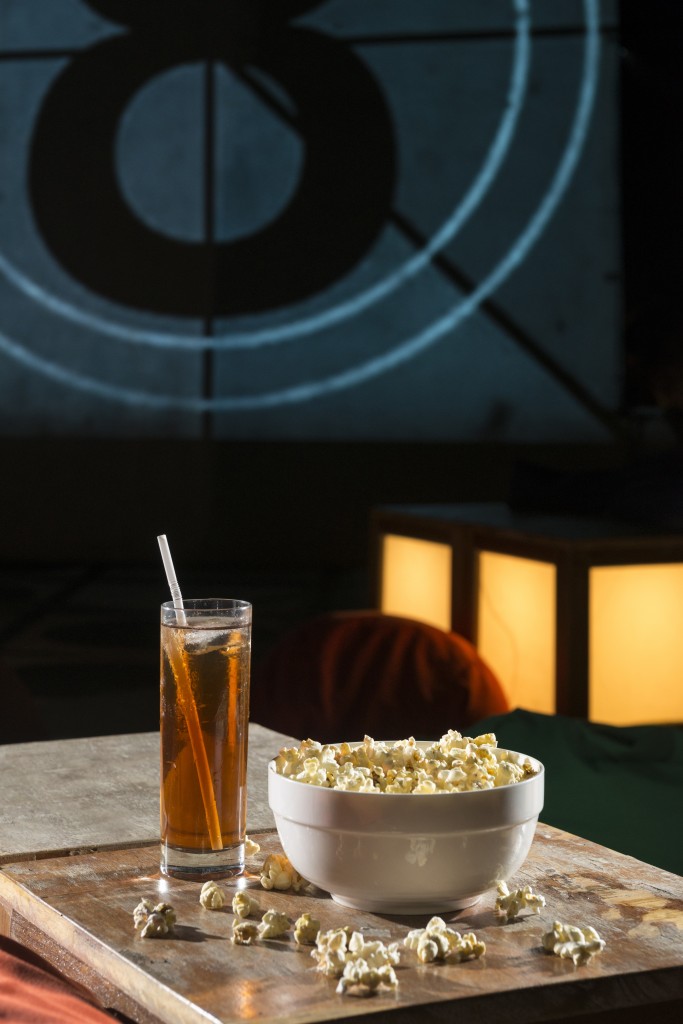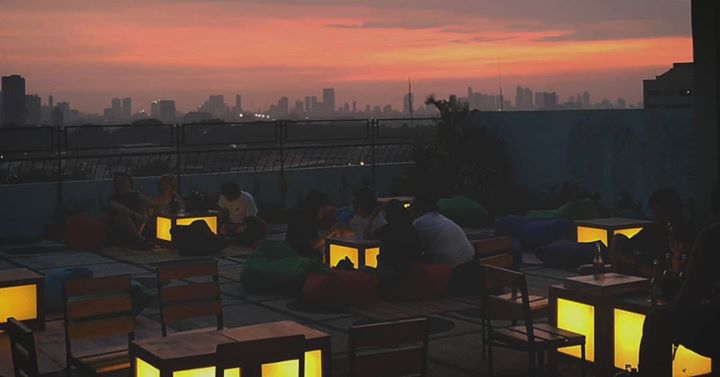 Rooftop, Jovan Building, Shaw Boulevard Corner Samat, Highway Hills, Mandaluyong City
Facebook Page
Open from 6pm to 3am
P700 for two people
Get to know Bunk's multifarious sides. It's part art-gallery, part bar, part late-night restaurant and part safe haven from Shaw traffic. All of Bunk's aspects, coupled with the great city view it offers, add up to an awesome and chill time. Aside from different kinds of liquid courage and a few munchies, you can look forward to live band performances, movie nights, shisha and lounging in bean bags.
Any other obscure bars perfect for secret dates? Spill the beans below!