Hardcore cinephiles greeted last year's MMFF with enthusiasm, thanks to the broader and richer choice of offerings on display. From a social realist drama like the controversial Oro, to a documentary like Sunday Beauty Queen, to magical realist romances like Saving Sally, it was the first time in a long time that the MMFF put diversity first before naked commerce.
Unfortunately, festival regulars like Vice Ganda and Vic Sotto fought hard to bring the MMFF back in line. The selection committee has been replaced and now pandering commercial fare like Gandarrapido: The Revenger Squad and Meant to Beh headline the festival once more. And that's a shame for what should have been an opportunity for truly inspiring Filipino films.
Instead, the MMFF is back where it was: two weeks during the holiday season in which local films of questionable merit displace films of any other kind, even local ones. Worse still, many local films have scurried into the uncertain darkness of 2018, leaving only foreign films behind. Still, we're hoping to catch something – anything – before the festival kicks into gear.
8. Downsizing
To cope with overpopulation, scientists in Norway have devised a way to shrink people (and their environmental impact) down to a miniature size. People soon realize how much further their money goes in a smaller world. Known Weinstein apologist Matt Damon and Kristen Wiig play the ordinary couple lured to this life-changing procedure by the promise of a better life.
7. The Disaster Artist
Hopefully an Ed Wood for the modern ages, this film is a biographical comedy-drama about the crazy true story of how The Room, one of the worst movies ever, was made. James Franco directs and stars as Tommy Wiseau, the man whose disastrous art spawned a cult following thanks to its sheer, uninhibited awfulness.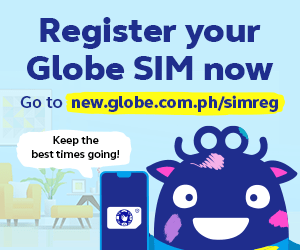 6. Pitch Perfect 3
The trilogy is now complete. After college, the Barden Bellas are struggling to find themselves in a world where job prospects are few. When former member Aubrey reunites them in a competition, they find themselves in Europe facing off against actual musical instruments. Brittany Snow, Rebel Wilson, Alexis Knapp, Ester Dean, Kelley Alice Jakle and America's national treasure Anna Kendrick return.
5. Jumanji: Welcome to the Jungle
In this follow up to the 1995 Robin Williams-headlined family adventure, Jumanji returns as an ancient video game. Four teenagers are transported into a dangerous jungle world as digital avatars played by Dwayne Johnson, Kevin Hart, Karen Gillan and Jack Black. To beat the game and return to the real world, they'll have to go on the most dangeous adventure of their lives. Okay, three lives.
4. The Greatest Showman
This lavish musical tells the story of real-life entertainer P.T. Barnum (Hugh Jackman), who rose from obscurity and unemployment to become the world-renowned impresario who pioneered show business with the spectacular Barnum & Bailey Circus. Zendaya plays trapeze artist Anne Wheeler and Zac Efron plays Barnum's protege Philip Carlyle.
3. The Shape of Water
In this fantastical romance from director Guillermo del Toro, Sally Hawkins plays a mousy, curious woman who happens to be mute. She works as a night janitor at a secret research lab in 1960s Baltimore overseen by a cruel colonel (Michael Shannon). There she develops a unique bond with The Asset (Doug Jones), a mysterious fish man acquired by the military.
2. I, Tonya
Margot Robbie is said to be a revelation in this tragicomic biographical film in which she stars as infamous figure skater Tonya Harding. The film recounts the events that led to the end of Harding's career in figure skating, beginning with their bizarre decision to break the leg of competitor Nancy Kerrigan. Allison Janney plays Harding's acerbic tough love mother.
1. Star Wars: The Last Jedi
The adventures of the next generation of heroes in the Star Wars universe continue. Rey takes her first steps into a larger world, with Luke Skywalker as her guide. Meanwhile, the Resistance prepares to take the fight directly to the New Order under the leadership of General Leia Organa with wing leader Poe Dameron and former trooper Finn at the front lines.
Which ones are on your list? Tell us about them below!