Looking for a fresh new series to binge on Netflix? Your hunt is over with these murder and mystery limited edition series on Netflix. The best part is they're all 10 episodes or under, perfect for when you want something new but you're on a time crunch. Check them out!
Clickbait (2021)
Episodes: 8
Starring: Zoe Kazan, Betty Gabriel, Adrian Grenier
Nick Brewer gets kidnapped with a death threat hanging over his head for being a murderer and abuser. His sister, Pia Brewer, takes it upon her hands to investigate what happened. When she stumbles on the multiple dating apps Nick seems to have been using to talk to a number of women, she realizes she might not know her brother after all. Clickbait is a grim reminder that not everyone you meet online is who they seem to be. The Internet could be a dark place where various uncontrolled urges are unleashed. Clickbait also boasts of that glorious plot twist you won't see coming which might tempt you to rewatch the series over again. Watch Clickbait here.
The Woman in the House Across the Street from the Girl in the Window (2022)
Episodes: 8
Starring: Kristen Bell, Michael Ealy, Tom Riley
If the mouthful of a title alone won't pique your curiosity to watch this, then maybe knowing Kristen Bell gives a stunning performance (as usual) will. The Woman in the House Across the Street follows Anna who spends her days drowning her sorrows in wine. One night while she's in the middle of her only activity — staring out the window — she witnesses a murder next door. Was it real or did her wine-and-pills-addled brain make it up? You might have guessed this miniseries is a parody/satire of all the other mysteries out there where women witness bizarre things no one believes happened. It makes fun of The Woman in the Window and The Girl on the Train while being so enjoyable, it could stand on its own. Watch it on Netflix.
More Netflix True Crime Documentaries to Keep You Up at Night
More Netflix True Crime Documentaries to Keep You Up at Night
Kyzia Maramara | Oct 07, 2020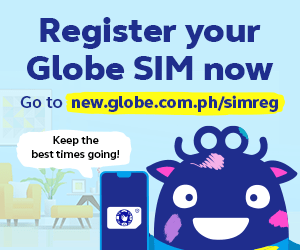 Murderville (2022)
Episodes: 6
Starring: Will Arnett, Conan O'Brien, Ken Jeong, and more
Have you ever wondered what a cross between an escape room, a reality show, an improv comedy, and a murder mystery series would look like? It looks like Murderville. Will Arnett as detective Terry Seattle invites celebrities to solve different mysteries with him every episode without a script. It's a mix of homicide and humor that will have you guessing and solving alongside the clueless celebrity guests. Watch Murderville on Netflix here.
One of Us is Lying (2021)
Episodes: 8
Starring: Annalisa Cochrane, Chibuikem Uch, Cooper van Grootel
One of Us is Lying is based on the bestselling 2017 novel of the same name by Karen M. McManus. In Bayview High, five students enter detention but only four of them exit alive. The following investigation on the death of Simon, who runs the school's online gossip portal, exposes the other students' motivations to murder him. So is one of them the murderer? One of Us is Lying will be available on Netflix starting February 18, 2022.
Netflix's 'American Murder' is One of The Most Disturbing True Crime Documentaries We've Ever Seen
Netflix's 'American Murder' is One of The Most Disturbing True Crime Documentaries We've Ever Seen
Kyzia Maramara | Oct 06, 2020
Behind Her Eyes (2021)
Episodes: 6
Starring: Simona Brown, Eve Hewson, Tom Bateman
This psychological thriller series follows the story of Louise, a single mother who begins an affair with her psychiatrist boss. She meets and secretly befriends his wife, a curious woman who seems to know more than she lets on. But as the affair goes on, Louise gets tangled in a web of lies and secrets and a plot twist that might just shock you. This series is based on a 2017 novel of the same name by Sarah Pinborough which offers more scenes excluded in the series. Watch Behind Her Eyes on Netflix.
Mr. Hiiragi's Homeroom (2019)
Episodes: 10
Starring: Masaki Suda, Mei Nagano, Mayuu Yokota
Unassuming teacher Mr. Hiiragi takes his students hostage days before their graduation day, determined to confront them about the suicide of their classmate. It tackles themes on verbal and cyberbullying and the effect of excessive social media on teens. In the end, everyone needs a Mr. Hiiragi in their lives to remind them to reflect on their mistakes (that is minus the hostage-taking and bombing). Watch Mr. Hiiragi's Homeroom on Netflix.
Safe (2018)
Episodes: 8
Starring: Michael C. Hall, Amanda Abbington, Marc Warren
Is anyone ever truly safe? Can you trust your neighbors and those closest to you? When surgeon Tom Delaney's daughter goes missing and he looks for her, he begins to unearth secrets about his affluent neighborhood. Safe is a rollercoaster ride that's only eight episodes long so you know you can get to the bottom of it. Watch Safe on Netflix.
The Stranger (2020)
Episodes: 8
Starring: Richard Armitage, Jennifer Saunders, Siobhan Finneran
There's never a boring moment in The Stranger's eight episodes. You'll be hooked from start to finish figuring out how a stranger knows people's darkest secrets and how they go about dealing with them. Pretty soon viewers slowly uncover that the unknown woman is somehow connected to said secrets. How? Find out! The Stranger is a series based on a novel written by Harlan Coben, an esteemed thriller and mystery novelist. Watch it on Netflix.
Check us out on Facebook, Instagram, Twitter, and YouTube, and be the first to know about the latest news and coolest trends!