Pinoy gamers won big recently when Valorant launched a character who's 100% Filipino. Yep, we're talking about the talk of the gaming town, Neon. She's feisty, she's fierce, and most of all, she could kick some serious ass in the game. Neon has been available to play since Valorant launched Episode 4 last January 2022. To celebrate her debut, Riot Games had a lot of surprises up their sleeves with one we were particularly excited for. We had the chance to ask both Riot Games and TeamManila about their epic partnership for Neon's debut — how it started, why it's exciting, and what people need to know about The Coolest Valorant Merch Ever.
Neon is Agent 19

When Valorant announced that they were launching a Filipino agent in the game, Filipinos were ecstatic. It was a win for the Filipino gaming community who were "one of the main drivers" in the popularity of the free-to-play first-person shooter game. Agent 19 a.k.a. Neon is a hyper-aggressive duelist gifted with electricity-based powers and speed. She's described as "an Agent who can outpace the rest of the roster, shocking the competition, and sliding straight into the fight." But perhaps more than her potential in gaming, Filipinos were excited about the fact that she's 100% Pinoy.
Neon was designed by US-based Pinoy game designer Ryan Cousart, voiced by Pinoy voice actress Vanille Velasquez, and was introduced to the world with a soundtrack by Filipino-Australian singer Ylona Garcia. In Neon's character trailer, we see elements of our culture mirrored in everything she does — the love for basketball and karaoke, photo of a jeepney, medals hung on the wall, etc.
The birth of Neon is such a historic event for Filipinos and it's made even more memorable with a Riot Games and TeamManila partnership.
The Newest Valorant Agent Is Pinoy — And She's Pretty Awesome
The Newest Valorant Agent Is Pinoy — And She's Pretty Awesome
Meryl Medel | Jan 06, 2022
How did the Riot Games x TeamManila partnership begin?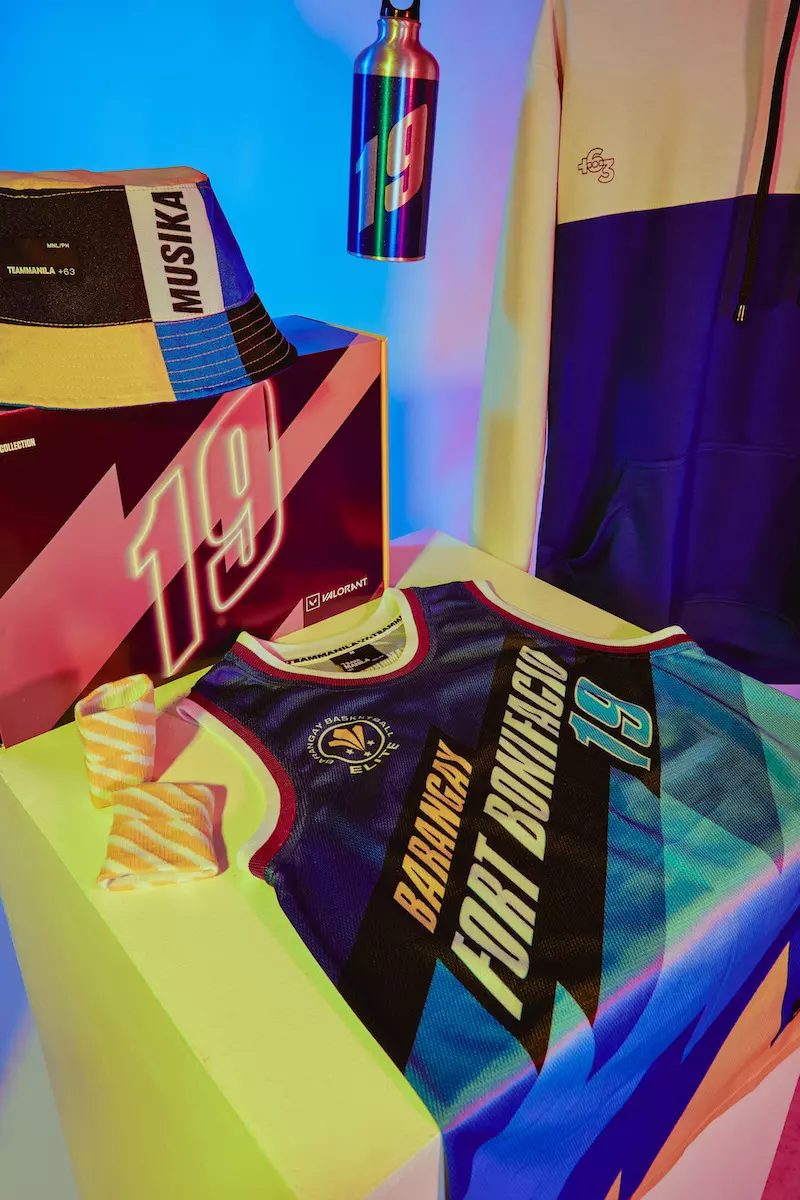 The TeamManila collab came from the suggestion of a few Filipinos working at Riot Games' Asian HQ. Jowee Alaivar, co-founder and creative director of TeamManila Graphic Design Studio, shared that some Pinoys mentioned the brand in passing. That led to Riot Games in Singapore reaching out to Team Manila last year for a collab proposal.
Jaime Lorenzo Cruz, Community & Channel Specialist for the Philippines, Malaysia, and Singapore at Riot Games in Southeast Asia, said that TeamManila stood out "for their strong representation of local culture." That's exactly what Riot Games was looking for to engage with their passionate Filipino fanbase. Cruz praised TeamManila's artistry that "weaves distinctly Filipino flavors in the product aesthetic," the perfect way to bring Neon's outfit to life.
"When we were planning to introduce Neon to the world, we wanted to create a really special moment for our Filipino and wider Southeast Asian player base," said Cruz. "We wanted Neon to represent a modern vision of youth in the Philippines. And what better way is there of conveying youth culture than designing an outfit that Neon and Filipino youth would actually wear? "
What makes this partnership different from other TeamManila collabs?
Being a huge local brand whose name everyone is probably familiar with, TeamManila has had its fair share of collab projects. They've worked with OPM bands (Eraserheads, IV of Spades, Pedicab), brands (Globe, Kumu, Uniqlo, Otterbox), and events (Ayala Museum, Malaya Filipinas). But their partnership with Riot Games offers a different kind of excitement.
"One of TeamManila's goals is to tell the story of the Philippines to a global audience," says Alaivar. "The collaboration with Valorant gave us the opportunity to do just that — give a representation of our culture and share it with the world. We are very fortunate to be working with Riot Games."
Coming up with the concept for the Neon Collection swag kit
Agent Neon's swag kit is as cool as the character herself. The bold and vibrant kit includes a Neon-inspired basketball jersey, hoodie, bucket hat, designer water bottle, and wristband. Now that's an OOTD upgrade that screams proudly local!
TeamManila said their design team came up with the concept by studying Agent Neon's back story. Their goal was to "create something that is rooted in her past and it is also very Filipino." Neon is a lightning-fast agent with electric powers that can zap her enemies with the flick of a finger. Her speed also allowed her to be a good basketball player when she was younger. "We took that bit of information and created a swag kit with her basketball jersey, accessories and packaged it in a special edition shoe box," said Alaivar.
Get a closer look at the merch here: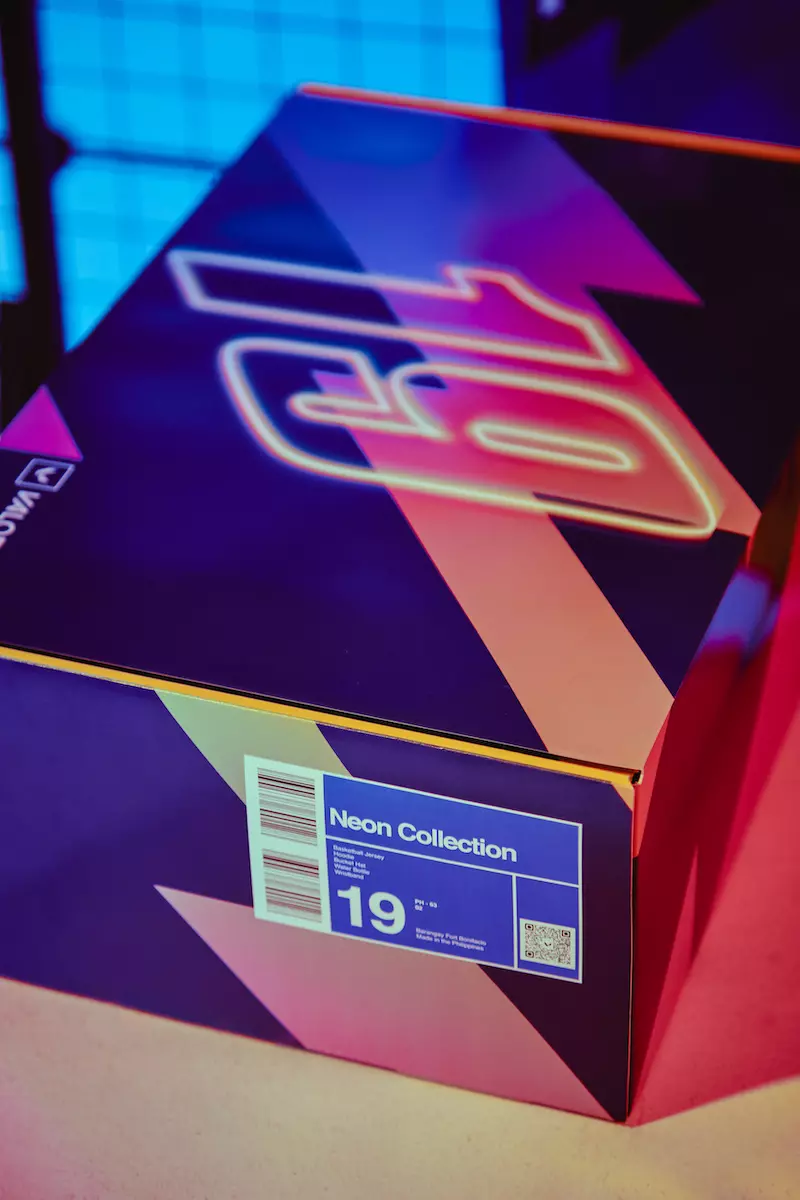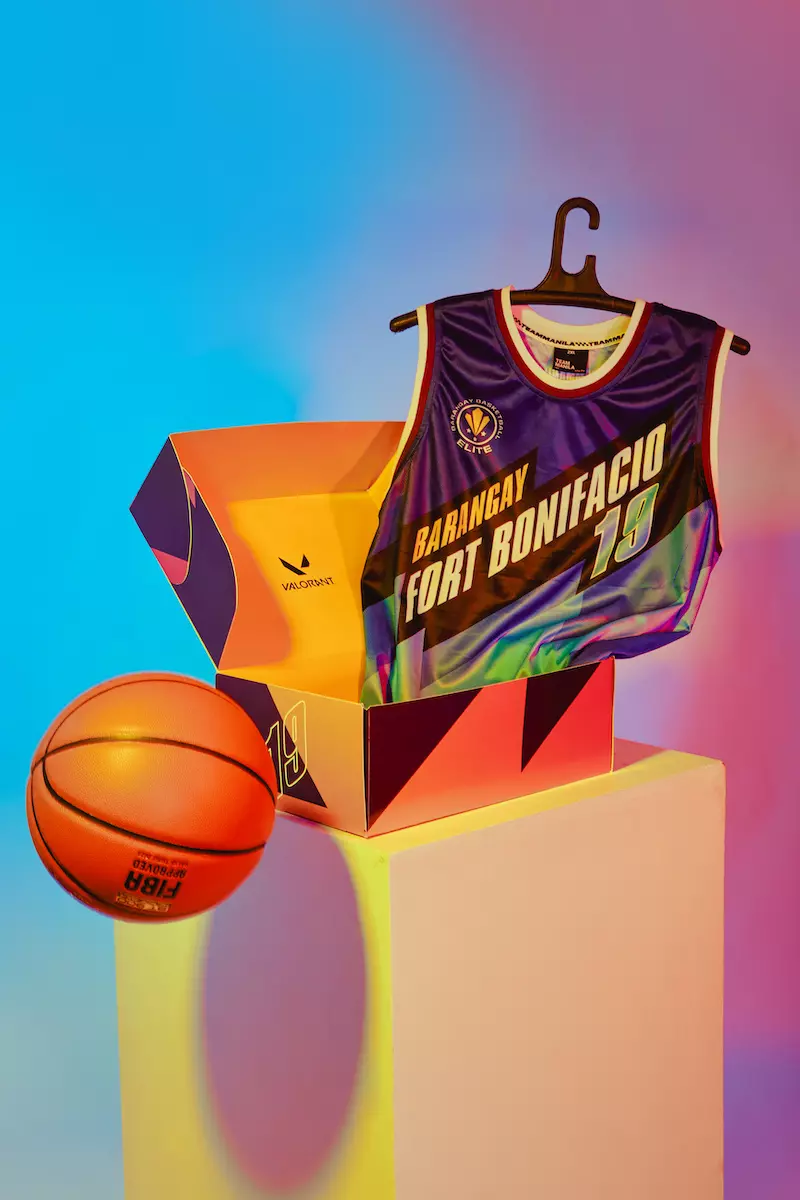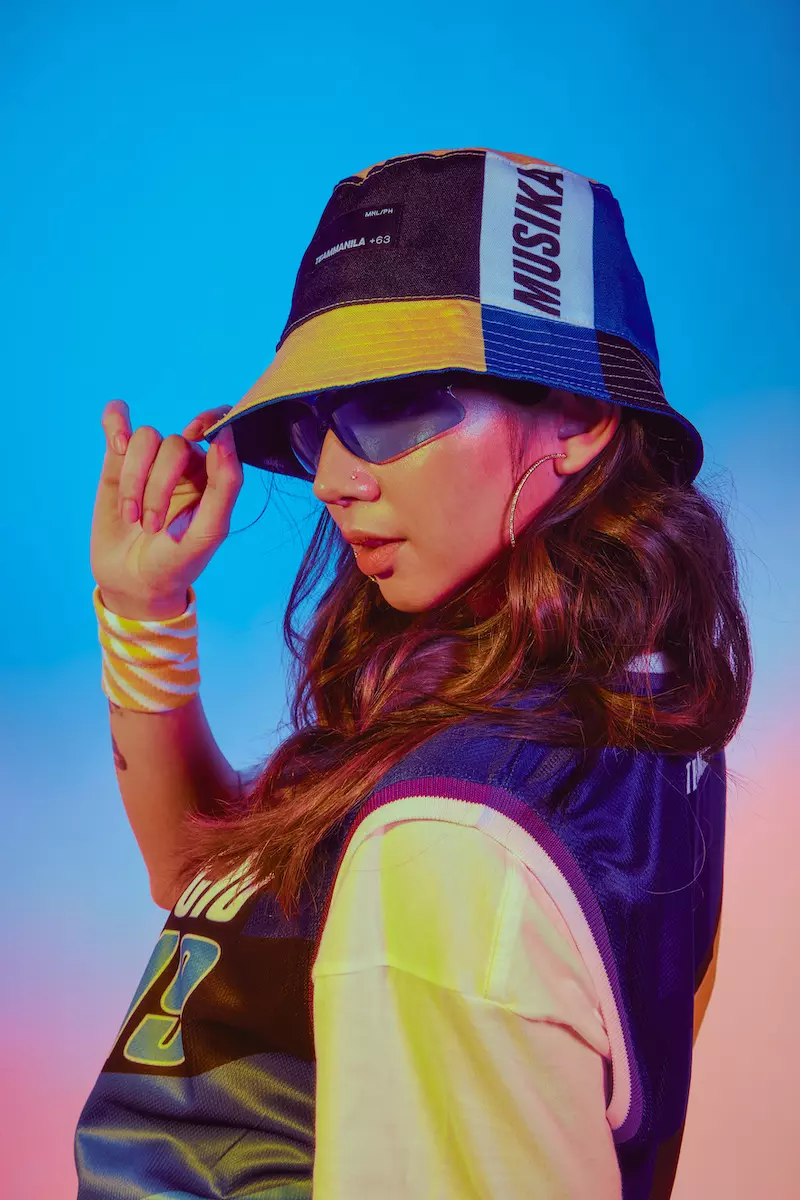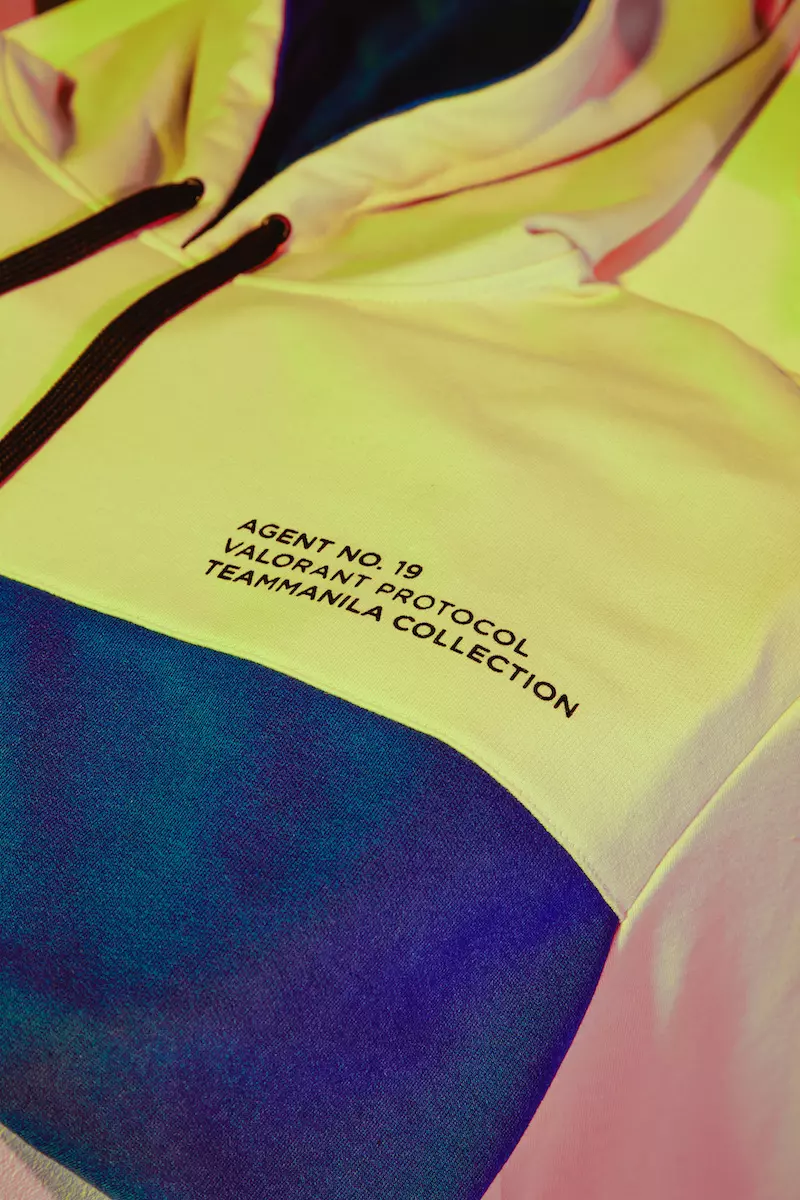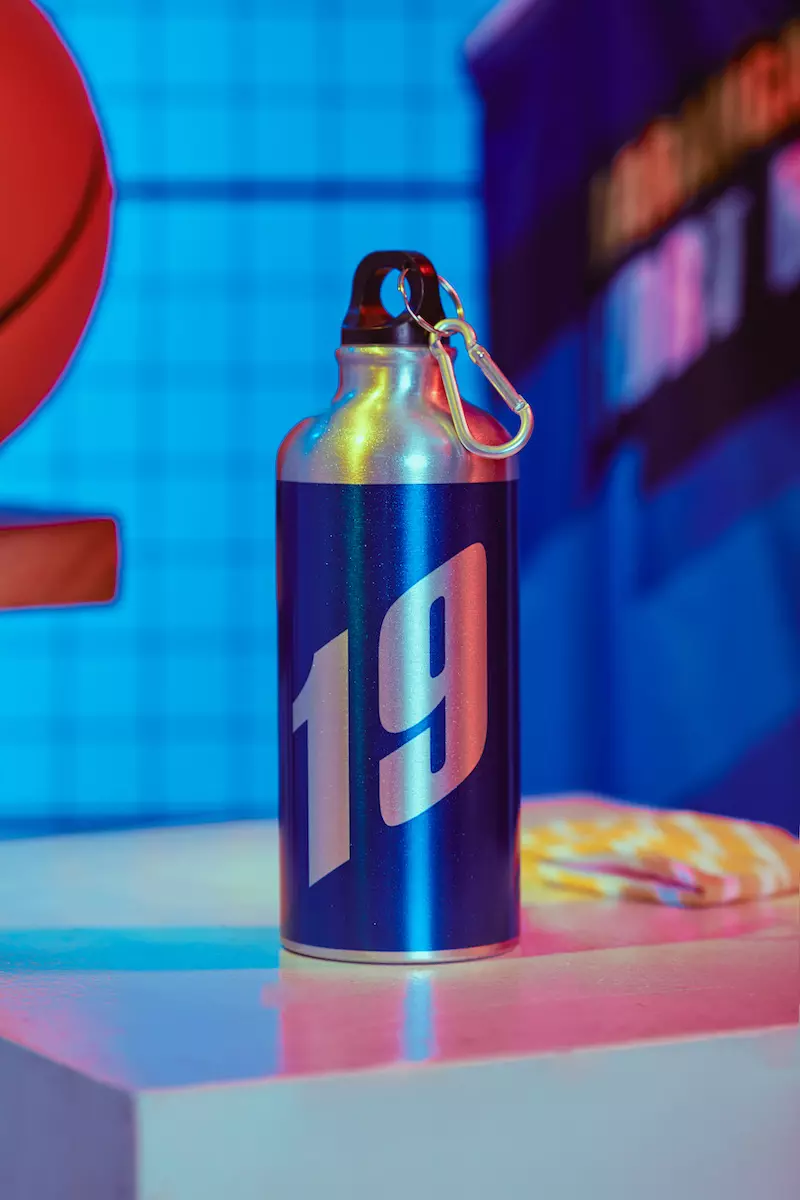 Pinoys welcome Neon with electrifying excitement
Neon, the new #VALORANT Agent listens to @ylona_garcia and has a poster of her and a Pilipinas jersey on display 🥲

I find this big for Filipinos as we never really got any representation in the video game space before and here we are pic.twitter.com/veHyurCCfC

— Allen (@ohaiAllen) January 5, 2022

"There has been so much love on social media, fan engagements to our regional activities, and reactions from influencers on their live streams," said Cruz when asked about Filipino fans' reactions to the new Valorant agent. "We've been absolutely thrilled by the outpouring of love and support!"
Let's be real, from the moment Filipinos had a whiff of the idea that there could be a Filipino Valorant agent, everyone was in full support. And when Neon was officially announced (with a cool trailer to boot), Filipinos were beside themselves with excitement. Even the ones who don't play Valorant!
"Beyond the gaming community, we also saw Neon getting a lot of love from the mainstream audience, from national newspapers, billboards, lifestyle magazines to broadcast TV! As a Filipino myself, it means so much to see Filipino culture represented and discussed in the mainstream," continued Cruz.
Aside from the Pinoy representation, Cruz also shared he's "excited to see how pro-players will use Neon in Valorant's esports circuit this year."
Representation in the gaming community
Neon feels SO familiar to me. She speaks Tagalog & English, she calls her family overseas. She collects cute plushies, jams out, and decorates her room to look like the Philippines beaches. Like home.

This is the Filipino mainstream video game rep we needed. Thank you VALORANT🇵🇭 pic.twitter.com/8zOqPW6B0W

— uberchain (@uberchain) January 5, 2022
In case you weren't aware, there are currently 19 playable Valorant agents with origins from around the world. They hail from the United States, United Kingdom, Russia, Japan, South Korea, France, Ghana, and more. Neon, the 19th agent, is the first one from South East Asia and the Philippines.
"Diversity and representation are extremely important to us and definitely inform how we develop our games and characters," said Cruz. "In the case of Valorant, we wanted to make sure that our Agents are properly represented and not just a bunch of stereotypes thrown together. We wanted Neon to be authentically Filipino and not just your token side character."
For authentic representation, Riot Games' development team formed a group of Filipino Rioters to consult for creating Neon.
A closer look at Agent Neon
Cruz excitedly shares that "players all around the world will get to experience a little piece of Filipino culture every time they select Neon." That's because the character has Tagalog lines in-game, plus Neon comes with a number of Pinoy characteristics — her love for basketball, karaoke, and more. But of course, Valorant players would want to know what else Neon can offer aside from sparking that Pinoy pride in everyone.
"From a purely gaming angle, players that enjoy hyper-aggressive plays have a great option to work with," adds Cruz. "Her speed and abilities create windows of opportunity for advantage. Whether it's catching enemies off guard or taking a spike site before their opponents have a chance to react, Neon has the skill set that allows players to really disrupt the game."
Sounds like she's going to be everyone's favorite character soon!
Where can you get the swag kit?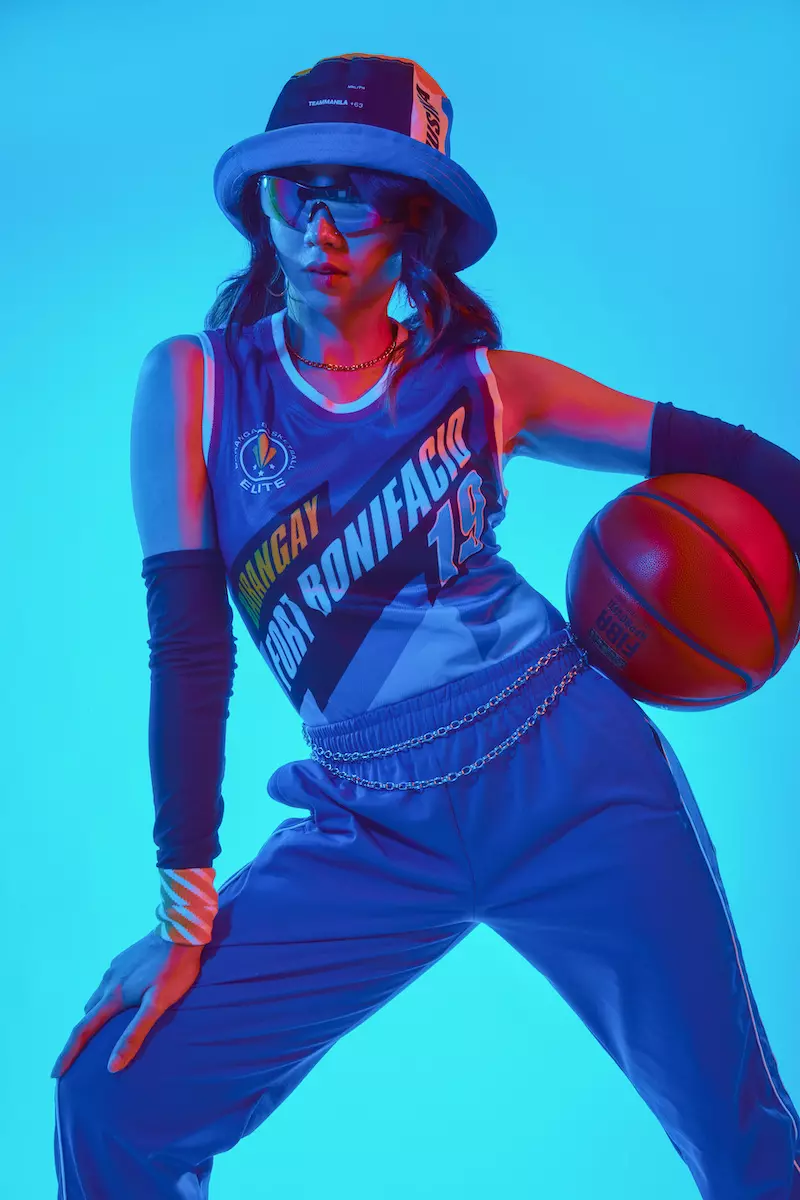 Pinoy Valorant fans must be dying to get their hands on the special edition collab. However, the Riot Games and TeamManila VALORANT Neon Collection is currently not available for sale. Special boxes were sent to select streamers and influencers during the launch last January 2022. Meanwhile, players around the region also had the chance to win their kit through various contests held on Valorant's social media pages.
Check us out on Facebook, Instagram, Twitter, and YouTube, and be the first to know about the latest news and coolest trends!