8 Bollywood Films
You Need to See
If You Loved 3 Idiots

By Andy Flores


If the 2009 hit Aamir Khan-starrer 3 Idiots is your intro to the vibrant scene of Hindi cinema, you probably have a hint by now that Bollywood, the world's largest film industry, can take you on an unforgettable visual journey spiced with spectacular musical sequences, loveable characters and plots that will send you into hearty fits of laughter and tears.
Since the crowd-favorite blockbuster about three best friends making ends meet at a hellish engineering college is reportedly getting a sequel (which might take a while or more to produce), we took the liberty of rounding up eight other awe-inspiring Bollywood films you'll surely enjoy if you loved 3 Idiots. Yep, these movies reaffirm that "aal izz well" in life.
8. Queen
What's it about? After her fiancé returns from London and cancels their upcoming wedding, ultra-conservative Delhi girl Rani (Kangana Ranaut) goes on a solo honeymoon in Paris and Amsterdam.
Why see it? Turning a bad breakup into an opportunity for self-discovery and gaining confidence, Rani, in this critically-acclaimed film, proves that moving on from the past and letting go of inhibitions might just be the best decisions you'll ever make. Queen is an uplifting chick flick that wins you in all its simplicity.
Memorable movie quote: "My life has become a lot like my uncle's. He got cancer. Never had a drink of alcohol, never had a cigarette. He still got cancer. Maybe, he should have just lived it up."
7. Udaan
What's it about? Expelled from an all-boys boarding school, 16-year-old aspiring poet Rohan (Rajat Barmecha) returns home to his abusive and oppressive father (Ronit Roy) and a younger half-brother he has never met.
Why see it? Painful to watch at times but heart-warming in most parts, Udaan is a coming-of-age drama sans the romantic tension and over-the-top teen angst usually seen in Hollywood's young adult feature films. It's raw, it's sincere, and it will move you beyond tears.
Memorable movie quote: "Tiny scattered moments sprinkled on the garden of memories… strolling barefoot on them, it feels like we've wandered too far. Now, we can't remember where we left our shoes. Our heels were soft when we got here. They still feel tender, and they will remain fragile, till those bittersweet memories keep tingling them. True, we've forgotten where we left our shoes. But now, it seems we don't need them anymore."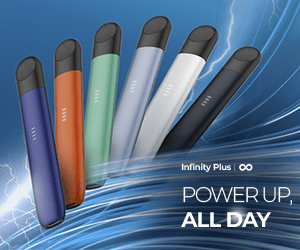 6. English Vinglish
What's it about? Shashi (Sridevi), a timid and sweet-tempered traditional housewife with poor English skills, endures hurtful remarks from her well-educated husband and daughter. Everything changes when she flies to the US for her niece's wedding.
Why see it? Heavy and light in all the right places, English Vinglish is another reminder that you're never too old to learn something new. (Also, if you're one of those people who are quick to mock someone with a funny accent or laugh at someone with bad grammar, this movie will make you realize how cruel you've been.)
Memorable movie quote: "When you don't like yourself… you tend to dislike everything connected to you. New things seem to be more attractive. When you learn to love yourself… then the same old life… starts looking new… starts looking nice."
5. The Lunchbox
What's it about? An unhappy retiring accountant (Irrfan Khan) gets a twist in his meal – and his life – when he starts receiving letters from a troubled young housewife (Nimrat Kaur) through a lunchbox.
Why see it? The Lunchbox has the charm and the vibe of a feel-good indie flick. Epistolary in nature, this award-winning film dives deep into the lives of the two main characters, whose unlikely friendship will give you a warm sense of comfort.
Memorable movie quote: "Sometimes, the wrong train will lead you to the right station."