This year isn't over yet, but we can already say that it's been amazing… for K-dramas, at least. These series have kept us company through some dark days, making us forget our problems, even for just a few hours.  Why not relive the magic of these K-Dramas by rewatching them before the year ends? Here are the must-watch K-dramas of 2020 — how many have you seen?
Crash Landing On You
A paragliding accident causes heiress Yoon Se-ri (Son Ye-jin) to get blown away to  North Korea. There, she meets Captain Ri Jeong-Hyeok (Hyun Bin), who protects her and helps her think of a plan to escape the country. However, things get complicated when they unexpectedly fall for one another. Crash Landing on You is one of the most talked-about dramas of this year, and we still can't get over it.
Watch this series here.
Itaewon Class
After punching his classmate, Park Sae-Ro-Yi's (Park Seo-jun) world turns upside down. Not only does he gets kicked out of school, but his father also gets fired from his job because the student that Sae-Ro-Yi punched turned out to be the son of his father's boss. Things get worse when Park Sae-Ro-Yi's father dies in a motorcycle accident that was caused by his former classmate. Out of extreme anger, Park Sae-Ro-Yi beats up his classmate and he gets imprisoned for assault. After his release, he vows to follow in his father's footsteps by opening his own restaurant.
Watch this series here.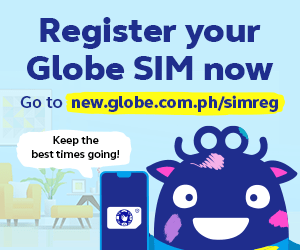 The World of the Married
Warning: THIS DRAMA IS NOT GOOD FOR YOUR BLOOD PRESSURE. Ji Sun-Woo's (Kim Hee-ae) picture-perfect life is shattered when she learns of her husband Lee Tae-Oh's (Park Hae-joon) affair. To make matters worse, she learns that his mistress Yeo Da-Kyung (Han So-hee) is pregnant. The drama became a trending topic when it first aired and became the highest-rated K-drama on cable television in Korea.
Watch this series here.
Hospital Playlist
The story of five doctors who have been best friends since they were in college, this drama follows their ups and downs of working at one of the most famous teaching hospitals in Seoul. To destress, they decide to form a band and play their favorite songs from their youth.
Watch this series here.
It's Okay to Not Be Okay
The drama that made all of us buy different storybooks and even cute dolls, It's Okay to Not Be Okay tells the story of Moon Kang-Tae (Kim Soo-hyun), who works in a psychiatric ward. He works hard to provide for him and his older brother Moon Sang-Tae (Oh Jung-Se). One day, he meets his brother's favorite author Ko Moon-Young (Seo Ye-ji), who is cold-hearted and rude despite being a children's book author. Fascinated by Kang-Tae's looks, Moon-young does everything in her power to win him over.
Watch this series here.
Hi Bye, Mama!
After dying in an accident 5 years ago, Cha Yu-Ri  (Kim Tae-hee) left behind a loving husband and a cute baby girl. Now, she is given a chance to come back from the dead and go back to her family. For 49 days, she has the chance to reclaim her place in her family. Little does she knows that her once loving husband Jo Kang-Hwa (Lee Kyu-hyung) has become a cold-hearted man after her tragic death.
Watch this series here.
When My Love Blooms
Handsome, ambitious, and a successful businessman Han Jae-Hyun (Yoo Ji-tae) seems to have it all. However, he can't help but reminisce about his youth and the times he spent with his first love. One day, he meets Yoon Ji-Soo (Lee Bo-young) who is now a mother and a contract worker. Although their first chance at love ended tragically, they now have a chance to fall back in love.
Watch this series here.
Record of Youth
Popular model Sa Hye-Jun (Park Bo-gum) is smart and handsome but is seen as worthless by his father and brother. With the support of his grandfather and mother, he continues to pursue his dreams. Working hard to finally debut as an actor, he decides to leave his agency. After meeting make-up artist Jeong-Ha (Park So-dam), who also happens to be his number one fan, he finds the inspiration to keep going.
Watch this series here.
Which of these must-watch K-dramas of 2020 have you seen? Tell us below!