Kim Chiu can breathe a huge sigh of relief now. As we all know, the latest WTF story to capture the hearts and minds of everyone is the recent birthday celebration of NCRPO chief Debold Sinas at Camp Bagong Diwa. Red roses and all. Many are revolted by the fact that it's the police officers themselves who aren't following quarantine protocols. Walang face masks, walang social distancing, and perhaps most of all, walang hiya. Also, a wise commenter observed: Walang lumpia.
But every controversy gives birth to education. This one's no exception. Here are eight lessons we can gain from this latest episode of the Dura Lex Sed Lex Diaries. Say it aloud 100 times: Huli pero hindi kulong!
It ain't a party if it's a mañanita party
This is one of those watershed moments in history. The ones that make you ask "Where were you when you first learned the word 'mañanita'?" Loosely translated, "mañanita" is a surprise birthday serenade. BUT it's not a party—if you ask the PNP. After all, the gathering only had more than 50 people, a cake, a live band, alcohol, and food catering—correction, packed lunch. That's not a party! It's not a party as much as the Earth is flat.
Roses are cool
grabe naman kayo sa kanya. pati debut pics nya inungkat nyo. ayan oh! 18 roses ni sis. https://t.co/MZpefgT2U6 pic.twitter.com/CcnWy1YVkX

— Marc Razon (@marcrimon) May 13, 2020
If you didn't weep at the sight of Debold Sinas getting several roses, then are you even human? DO YOU EVEN HAVE FEELINGS? Nothing says "Happy Birthday" to an overweight, 55-year-old police official than giving him roses. Maybe he was once invited to a girl's debut party and he wanted to have his own 18 Roses someday. Maybe he just liked roses. The party would've been better if he also had 18 Shots. Oh yeah, wait. It's not a party.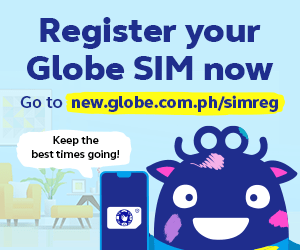 Photoshop is truly amazing
Debold Sinas really put the "bold" in his name when he claimed the photos circulating on social media were edited. We're not post-processing experts, but we can say that those are pretty damn good editing! THEY'RE LIKE THE REAL THING! The lighting, the textures, the colors, the sharpness, etc. It's so hard to believe they were edited from old posts. Especially when NCRPO's Facebook page itself posted all those photos of the party. Oh yeah, wait. It's not a party.
There's no more liquor ban
Sleuths and really observant people found evidence of a box of beer at General Sinas' birthday party in at least one of the photos

❌ Mass gathering
❌ Physical distancing
❌ Wearing masks
❌ Liquor ban

'Twas a happy birthday party indeed for General Sinas pic.twitter.com/Dg1jYv57Az

— Tonyo Cruz (@tonyocruz) May 13, 2020
The liquor ban has been the biggest challenge this ECQ or GCQ or MECQ or Martial Law or whatever you want to call it. But good news! As Debold Sinas' birthday showed, the liquor ban has already been lifted! YEY! The Earth is healing! Because why would they have alcohol, right? Besides, they're the ones who uphold the law. They truly had fun drinking as proven by all the beer in the party. Oh yeah, wait. It's not a party.
Voltes V is still a thing

Yeah, we get it. Voltes V is the Birthday Boy's favorite cartoon. He's referenced it many times before. But c'mon! That was very predictable, NCRPO! Giving him a Voltes V cake and a Voltes V tarpaulin? It's so early 90s. But hey, what do we know? Maybe he can relate to Big Bird. You can have your retro parties or those blasted gender reveal parties, basta kay Debold Sinas ang Voltes V parties. Oh yeah, wait. It's not a party.
You don't have to post everything on Facebook

This is nothing new, really. We've heard this time and again. But for Debold Sinas and all the mañanita-goers, they re-learned it the hard way. NOTHING ESCAPES THE INTERNET! Especially when most people are at home with nothing much to do. You know when someone secretly goes to a party and consciously avoids being in the photos to avoid getting caught by his/her partner? That's what the pulis should've done during the party. Oh yeah, wait. It's not a party.
Mental gymnastics is a sport
While most sports are shut down because of COVID-19, mental gymnastics is still all systems go. Initially, PNP chief Archie Gamboa said there's no violation in Debold Sinas' birthday celebration. Because ANO BUH! it's only a mañanita! But eventually, with netizens putting the pressure like a tita pressuring you to get married, he made a 180 somersault and ordered an internal investigation—which is the equivalent of "Papunta na ko"—on the party. Oh yeah, wait. It's not a party.
PNP needs a good publicist
Statement of NCRPO Chief PMGEN Debold Sinas: May 8 is the day when God aggrandize his love for me and my family for it is the day when I was born. That day, I was blessed and honored that another year has been added to my life.

— Jeff Canoy (@jeffcanoy) May 13, 2020
If PNP was trying to explain to a group of dead snails, then all their reasoning is great. But news flash: They're not. Seeing them justify Debold Sinas' party to great lengths is the best comedy in recent memory. Do they expect the public—in today's woke culture—to simply believe all their pronouncements? It's like they all woke up in a drunken stupor and asked a 10-year-old how to defend the party. Oh yeah, wait. It's not a party.
The views and opinions expressed in this article are solely those of the original author. These views and opinions do not necessarily represent those of the 8List.ph.
What are your thoughts on the NCRPO mañanita? Sound off in the comments below