Did you know that there are less than a hundred days until Christmas? Did you also know that we have crossed the milestone of officially being six months in quarantine? Surprisingly enough, those two facts aren't the weirdest thing we've encountered this week. Leave it to 2020 to get more bizarre as the days wear on. From saying goodbye to our favorite liver spread to muffling our laughter over that Our Lady of Sorrows poster, here are the weirdest things that happened this week.
Scientists find signs of life on Venus

We were all busy looking for signs of life on Mars that we forgot about another planet, one that's even closer to Earth.
Researchers have recently detected clouds of a gas called phosphine in the atmosphere of Venus. On Earth, phosphine is made by microbial life and is found in places like pond slime or penguin dung. Yup, all that yucky stuff cultivates bacteria and microbes and indicates the presence of living organisms. Now I'm not sure we'd want to know what alien creates that much putrid stench but scientists are still excited over the discovery. To know more about phosphines on Venus, knock yourself out with this research paper.
Louis Vuitton has a luxury face shield worth $1,000

The global pandemic has fashion brands scrambling and going back to the drawing board to create their own take on protective wear. Luxury brand Louis Vuitton is no exception. The LV Shield has a visor equipped with transition lens technology which makes the plastic clear or dark depending on sunlight. Additionally, it has an elastic, monogrammed headband and golden studs engraved with the brand name.
While the exact price hasn't been announced, some are pegging it to at least $1,000 (roughly P48,000) based on the brand's previous releases. The LV Shield will be available for purchase from Oct. 30, 2020 in select Louis Vuitton stores worldwide.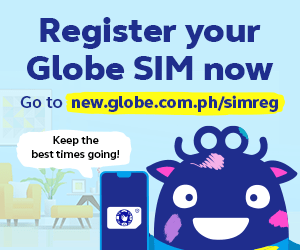 The thief who left his slippers had a fairy tale ending

Like a scene straight out of Ang Pangarap Kong Holdap, an alleged cellphone thief in General Santos City encountered a mishap when he left one slipper at the scene of the crime when his victim cried for help. When the police found him at his house one street away, they noticed that he only had one rubber slipper on. They compared it with the slipper left in the victim's house and what do you know, it was a perfect fit. Legend says the said thief is now known in the world of underground criminals by his moniker, Cinderella.
Indonesia punishes those who don't wear masks by letting them dig graves for COVID-19 victims

As the number of COVID-19 cases in East Java, a province of Indonesia, continues to rise, authorities have to make sure their residents are following protocol. To set an amazing example, eight violators who skipped wearing masks in public were ordered to dig graves at a public cemetery. District head Suyono says that this punishment will hopefully discourage everyone from violating health protocols. Wear your masks, everyone.
Apparently, your fave Reno liver spread isn't FDA registered
This week in Filipinos Can't Have Nice Things in 2020, it looks like we won't be seeing Reno Liver Spread cans in supermarkets for a while. The Food and Drug Administration (FDA) posted an
advisory
on Sept. 16 saying Reno does not have the authority to release or sell their products in the market, ergo, we can't buy them anymore. The post said Reno manufacturers failed to secure a License to Operate and a Certificate of Product Registration for their products. Filipinos were outraged in the comments section. This blue-and-yellow can has been around for decades and is a staple for many, why is FDA suddenly saying they "cannot assure its quality and safety"?
Gen. Debold Sinas is up for promotion
Police chief Maj. Gen. Debold Sinas might occupy a higher position according to PNP Chief Gen. Camilo Cascolan. Cascolan told reporters that Sinas "deserves promotion as he has done good things as director of the National Capital Region Police Office (NCRPO)." He might be given a directorial position.
Back in May, Sinas held his birthday party or mananita as everyone calls it, promptly ignoring the strict quarantine protocols police themselves are supposed to enforce. But despite the overwhelming criticism, he has managed to avoid accountability. The President himself even backed Sinas up saying he was a "good and honest" police officer.
DICT Gringo Honasan believes PH internet isn't slow
We still haven't recovered from the heartbreak caused by
PLDT prioritizing Liza Soberano
over their thousands of customers and here comes another issue added to our internet woes. Department of Information and Communications Technology (DICT) Secretary Gregorio Honasan II believes that PH internet connection is "
not doing too badly
." This conclusion comes after comparing our 3-7 Mbps to the 55 Mbps of other countries.
His comment drew flak from all the Filipinos suffering daily from the poor internet connection, it doesn't help that almost everyone is on a work-from-home scheme. We only hope that DICT's proposed P46-billion 2021 budget could be put to good use.
The internet decided to poke fun at UST's Lady of Sorrows pub mat
They deleted this edit and uploaded a new one. Finally. pic.twitter.com/q4kF8gcJ6Y

— Lordpoor (@ribsrep) September 15, 2020
If you were on Twitter this week you've probably seen UST's poster for Our Lady of Sorrows going around. The editor of the now-deleted post put Our Lady of Sorrows in a background of purple smoke and hit Send Tweet. Maybe it isn't the coolest thing ever. The entire pub mat gave off strong Chainsmokers x Lady Gaga Chromatica vibes and the internet wasn't afraid to poke fun at the weird graphic design.
AMEN: OUR LADY OF SORROWS 🙏🏻
SEPTEMBER 15, 2020 📌
UST 🍃

HIT ME UP FOR TICKETS. SEND ME A DM FOR FASTER TRANSACTIONS AND MEET-UPS 📩

REGULAR PRICE – 380php 💵
UST STUDENT PRICE – 350php 💵#Amen2020#OurLadyOfSorrows#HBDMamaMary pic.twitter.com/c1FldIYjHS

— ace (@acematibag_) September 15, 2020
sa mga nagtatanong po holy water with alcohol po ang tubig natin for this event para blessed and sanitized #HydroMaria2020

— ace (@acematibag_) September 15, 2020
If God Is a DJ: 8 of the Best Catholic Songs We Sing In Church
If God Is a DJ: 8 of the Best Catholic Songs We Sing In Church
Tim Henares | Sep 17, 2020
omg ust what's this Lady of Sorrows ft Blessed Madonna remix. AHAHAHA

— ᴀɴᴛʜᴏɴʏ | #ProtectPressFreedom (@httpsrnark) September 16, 2020
Our Lady of Sorrows must be partying na ATM. Legit maka party poster si UST

— boi aki (@inosentibay) September 15, 2020
DJ MARY OF SORROWS U-BELT TOUR https://t.co/nwnAVfGlNO

— mx noelle ualang titibag (@SexbombGurl) September 15, 2020
Ready na lightsticks ko https://t.co/WcgTpKYB8n pic.twitter.com/7tsmktZp3h

— dos #OUSTDUTERTENOW (@Do2_Deapera) September 15, 2020
What's the weirdest thing you've seen all week?