You've probably increased your screen time during this quarantine.  Though you probably wouldn't think that the intense scenes from your favorite movies or shows are be real, some of them are actually based on real-life events and people:
Orange Is the New Black
Orange Is the New Black gave us a glimpse of what it's like to be locked up in a women's prison. The protagonist of the show, Piper Chapman, is loosely based on Piper Kerman, who wrote the memoir Orange Is the New Black: My Year in a Women's Prison, which was published in 2010. Kerman was sent to federal prison for drug trafficking and money laundering in 1993. In 2004, she was sentenced to 15 months in federal prison where she served in 3 different facilities.
Orange Is the New Black currently has 7 seasons and you can stream them here.
GLOW
Set in the 1980s LA, GLOW focuses on the life of a struggling actress in Hollywood. She meets 12 other misfits and reinvents themselves as the Gorgeous Ladies of Wrestling, dressed in colorful Spandex sets. The show is based on the 1986 syndicated professional wrestling promotion of the same name founded by David McLane. The performers were mainly models, actresses, stuntwomen, or dancers who wanted to get into showbiz.
You can stream GLOW here.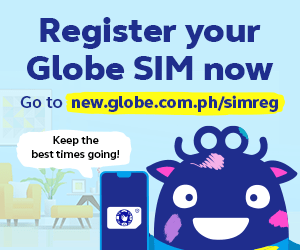 American Horror Story
If you're a fan of American Horror Story, you would know that each season comes with a different theme. And you'll feel the creeps even more once you know that real-life events and historical figures are used as elements in the show's plots. An example is Tate's mass shooting in Murder House (Season 1), which mirrors the real-life Columbine shooting in 1999. Another is Twisty the Clown in Freak Show (Season 4), who is apparently more twisted in real life. Twisty is based on Pogo the Clown, or John Wayne Gacy. In the 1970s, he would attend children's parties and lure boys to his home, where he would rape and murder them.
You can stream American Horror Story here.
Stranger Things
Obviously, Stranger Things isn't entirely based on true events, but some parts of it were. We're talking specifically about the experiments conducted on Eleven. The laboratory experiments were based on Project MKUltra, a 20-year experiment by the CIA in the 1950s that aimed to get the upper hand during the Cold War. It was essentially a mind control experiment that used chemical, biological, and radiological methods to force confessions. In Stranger Things, Eleven's mother participated in a fictionalized version of the experiments.
Stranger Things has 3 seasons so far and you can stream them here.
Unbelievable
Unbelievable is a limited 8-part series that talks about a teenager who was charged for lying about being raped. Two detectives follow this case and find out that there are actually more victims who fit the same pattern. The haunting show is based on the 2015 Pulitzer Prize-winning article "An Unbelievable Story of Rape", which focuses on a series of rape cases in Washington and Colorado between 2008 and 2011. They were perpetrated by an Army veteran, Marc Patrick O'Leary.
You can stream Unbelievable here.
Alias Grace
Alias Grace is a Canadian series based on a novel of the same name by Margaret Atwood in 1996. Set in the 1800s, the novel is inspired by the life story of an Irish immigrant, Grace Marks, who was charged for the murder of her employer and his housekeeper in 1843. Marks later became one of Canada's most infamous women.
You can stream Alias Grace here.
Mindhunter
Mindhunter (2017-present) is about the two FBI agents and a psychologist, who conduct a series of interviews with serial killers to understand how they think in order to help them solve future cases. It's based on a true-crime book of the same name, Mindhunter: Inside the FBI's Elite Serial Crime Unit published in 1995. The book written by John Douglas and Mark Olshaker includes profiles of some of the United States' most notorious serial killers, like Robert Hansen and the Atlanta child killer.
You can stream Mindhunter here.
8 Chilling True Crime Documentaries You Can Watch on YouTube Right Now
8 Chilling True Crime Documentaries You Can Watch on YouTube Right Now
Kyzia Maramara | Apr 01, 2020
The Spy
The Spy is a 2019 series about the real-life story of Israel's top Mossad spy, Eli Cohen. He worked as a spy in Syria during the years leading to Syria and Israel's Six-Day Way in 1967.  The six-part series is based on the book written by Yeshayahu Ben Porat and Uri Dan, The Spy Who Came From Israel.
You can stream the series here.
New on Netflix August 2020: Curl Up in Bed with These New Series and Films
New on Netflix August 2020: Curl Up in Bed with These New Series and Films
Bianca Katipunan | Jul 30, 2020
What are your favorite movies or shows based on true events? Share with us below!