Ask the oldest person you know and they'll tell you that they haven't witnessed anything quite like this coronavirus pandemic in all the years they've been alive. It has got the entire world on their knees and locked up inside their homes. There are drastic changes in the landscapes of every industry and for individuals, well, some aren't entirely sure how to approach it. The quarantine has put us in uncharted waters and has made us think more about our lives in the past month than (maybe) the past 3 years combined. However, we control how we react to this and we can use this time to get better at our jobs, organize our lives, and think some things over.
Here are ways you can use this quarantine to help you improve your career:
It gives us more time than we know what to do with
via GIPHY

Extra time is never a bad thing but over a month spent isolated is many days too long to spend idling about. All of us are waiting for the latest pandemic development but instead of wasting the hours worrying, why not spend it do something worthwhile?
Outside of working from home, you can catch up on reading books, or doing tasks you haven't done in a while, such as cleaning the house and making room for reflecting and meditation. Use this downtime to think about your life, your career, and what you'd want to see or achieve in the future.
It lets you discover what happens when your routines are broken
via GIPHY
Here's your routine pre-quarantine: wake up, contend with traffic hassle, arrive at work, more traffic, get home.
The pandemic has drastically changed that now that the majority of employees are working from home with flexible schedules.
Your previous routine felt safe and efficient. It's a routine, after all, but now that we're pushed out of our comfort zones we have had to put in a little extra effort in making sure we're doing our jobs properly. You can use this period to discover the areas of your career where you can improve.
How to Stop Falling for Fake News: 8 Simple Steps to Spotting Bogus Stories
How to Stop Falling for Fake News: 8 Simple Steps to Spotting Bogus Stories
Cristina Morales | Apr 22, 2020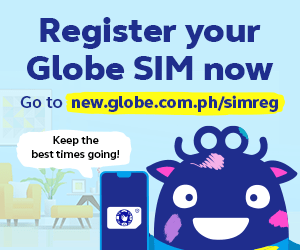 Isolation helps you evaluate
via GIPHY
Are you really passionate about your job or do you find yourself drifting to other interests? You've got plenty of time to think about yourself and where you're standing career-wise. The thing is, once you run a serious self-assessment regarding you and your career, it can only go two ways: either you admit you need improvement and you strive to be better at work or you know you're looking for something else and your current job just doesn't provide you with whatever fulfillment you need. Ultimately, only you know the right answer to those questions.
And makes you see how employers and companies act in times of crises
via GIPHY
An important aspect of a great career is equally great employers who not only serve as your mentors but also think of you as human beings. Situations such as calamities and pandemics bring out the best and the worst in people, especially if they've got a reputation and money on the line. Some employers are commendable, putting their employees' health and financial stability above business and yet some are the polar opposite.
If your employers are willing to throw their employees under the bus or continue to put them in harm's way just for profit, you might want to look for better job opportunities. 
8 Other Awesome Shows to Watch If You Can't Get Enough of the Action and Mind Games in Money Heist
8 Other Awesome Shows to Watch If You Can't Get Enough of the Action and Mind Games in Money Heist
Kyzia Maramara | Apr 22, 2020
You get to reassess your budget and make long-term plans
via GIPHY
It hasn't even been half a year since the pandemic hit the world and yet sales and stocks are plummeting. As a regular citizen, this is still a cause for alarm and it should spring you to action. You've got time to organize your spending and clip away items and services that you don't really need. You get to create a savings plan for the future and you better stick to it religiously. The bottom line is that since no one knows when this pandemic will end, it will do you well to be prepared financially for whatever the future has in store.
You've got time to get creative
via GIPHY
It's totally understandable if you want to hit the pause button on work more often than you used to. We're living in trying and unpredictable times and the stress is unlike any we've ever experienced before. Go ahead and sign up for online courses or dabble in the arts and try knitting, painting, drawing, playing instruments, or even cooking. You've got time to explore hobbies you enjoy outside of work and who knows, maybe you can make something of it in the future. 
Doing these things might also provide you a fresh burst of creativity and ideas for your job.
And you've finally got time to update your resume
via GIPHY
When was the last time you updated your resume? Your resume is a vital career tool you need to constantly keep up-to-date even if you're happy as a clam at your current profession. Have you spearheaded a project recently? Got promoted? Been given more responsibilities? That needs to reflect on your resume (and LinkedIn profile) so you're reminded of your strengths and at the same time, you're prepared for the worst.
But what if you were already planning on resigning even before all this hit the fan?
via GIPHY
Everyone would advise you against sending that resignation letter right now, not when the majority of companies have issued freeze hiring. Unless you've got a secure job waiting for you when you let go of this one, it's totally unadvisable to leave your current company. If your current job is making you unhappy, don't let it affect the quality of your work.
But if you absolutely can't deal with the company for a few more months or if you've been laid off, you can still look for other opportunities. However, manage your expectations and know that securing a job interview during this pandemic will be more of a challenge.
This quarantine might have taken away a lot of things we love but it's also a chance for us to do things differently. Why not take it as an opportunity to adapt and improve?
What has the pandemic taught you recently?