This is it pancit — bed weather has arrived and with it are new Netflix titles to add to your watchlist. Whether you're looking for a new K-drama, Pinoy classics, a kilig chick flick, or even action and thriller films and series, the new August titles gotchu fam. So go ahead and grab your comfy hoodie blanket (yes those are a thing!) and press play on these new releases.
The Kissing Booth 3 (August 11)
It's the summer before Elle heads to college, and she's facing the hardest decision of her life: whether to move across the country with her dreamy boyfriend Noah or fulfil her lifelong promise to go to college with her BFF Lee. Whose heart will Elle break?
Up for chick flicks? Wattpad-turned-movie-franchise The Kissing Booth is on its third and final installment. Elle has come far from the timid girl she was crushing on her best friend's older bro. But as she is soon to find out, life only gets more complicated as you grow older. Now she has to juggle college, friendship, and romance and we know she will at least mess one of those up. You don't want to miss the kilig story. While you still have time, watch The Kissing Booth 1 and 2 on Netflix.
Quiz: Which 'Kissing Booth' Character Would Date You IRL?
Quiz: Which 'Kissing Booth' Character Would Date You IRL?
Bianca Katipunan | Aug 14, 2020
Bliss (August 15)
Jane suffers a freak accident while shooting a film and wakes up in a wheelchair. As days start repeating themselves, she begins to question her sanity.
Jerrold Tarog's 2017 masterpiece starring Iza Calzado, Ian Veneracion, and TJ Trinidad will finally be available on the streaming giant this month. In case you didn't have time to watch it then, you can now do so anytime you like. Bliss follows the story of Jane Ciego who got disabled in an accident. She spends her days under the care of her husband and a cruel nurse named Lilibeth. But she soon experiences horrors as the days repeat themselves. A warning to the fainthearted, don't watch this alone.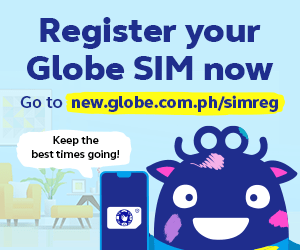 Sunday Beauty Queen (August 15)
This documentary follows five domestic workers in Hong Kong as they prepare to take part in beauty pageants on their Sundays off.
Baby Ruth Villarama's 2016 documentary gives us a glimpse of what Filipina domestic workers in Hong Kong experience. Six days a week these OFWs work hard but on Sundays, they're free to rest and do the things they love. One of which is spending time with fellow Filipinos and joining organized beauty pageants. If you want to see the strength and resilience Filipinas possess and the smiles they give in the middle of hardships, watch Sunday Beauty Queen.
Sweet Girl (August 20)
A devastated husband (Jason Momoa) vows to bring justice to the people responsible for his wife's death while protecting the only family he has left, his daughter (Isabela Merced).
How long has it been since you've watched a good action movie? No worries, Jason Momoa is about to set your blood pumping — either from sympathy for his situation or his display of brawn. In Sweet Girl, he seeks vengeance for his wife's death caused by a greedy pharmaceutical company. He soon finds out that going after powerful people can only get you killed. Since he's Aquaman Ray Cooper, he might get a few cuts and scrapes along the way, but he sure is capable of protecting his daughter.
The Witcher: Nightmare of the Wolf (August 23)
The world of "The Witcher" expands in this 2D anime film that explores a powerful new threat facing the Continent.
Netflix anime The Witcher: Nightmare of the Wolf tells the origin story of Vessemir, Geralt's mentor. It's a spin-off film for the hit series The Witcher which was based on a Polish book. Theo James (The Divergent Series) lends his voice as Vessemir alongside Lara Pulver (BBC's Sherlock), Graham McTavish (The Hobbit trilogy), and Mary McDonnell (Donnie Darko).
Clickbait (August 25)
In this thriller series, eight different points of view provide tantalizing clues to the perpetrator of a gruesome crime fueled by social media.   
Clickbait is a 2021 American-Australian thriller series that will have you on the edge of your seat trying to figure out what's happening. When family man Nick Brewer (Adrian Grenier a.k.a the boyfriend from The Devil Wears Prada) is abducted in a crime with a sinister online twist, those closest to him race to uncover who is behind it and why. Is he really an abuser? Is he innocent and held hostage? Will he really die when the video gets to five million views? Maybe it's clickbait, but you have to know what happens, right?
Hometown Cha-Cha-Cha (August 28)
At a crossroads, a woman moves to a seaside village where she meets a handyman intent on helping his neighbors.  
What's this? Kim Seon-ho (Start Up's Good Boy) and Shin Min-a (My Girlfriend is a Gumiho) have a drama together? It just might be the K-drama fans' latest obsession. With Hometown Cha-Cha-Cha, expect a warm, slice of life drama set in a seaside village featuring good-looking leads. And yes, Kim Seon-ho is the leading man in this film, which means no matter how charming the second lead is (if there will be one), Kim Seon-ho will get the girl in the end. As he should.
Sparking Joy (August 31)
Global organization icon and author Marie Kondo is back to help people transform their homes while transforming their lives in surprising and emotional ways in the new Netflix series Sparking Joy.
View this post on Instagram
Fans of the Tidying Up With Marie Kondo series have something to look forward to. Your favorite Japanese organizing consultant will be back this month for another round of life-changing transformations. Sparking Joy will have Marie Kondo organize businesses and workplaces. It will even give viewers a glimpse of how she tidies up her daily life.
Check us out on Facebook, Instagram, Twitter, and YouTube and be the first to know about the latest news and coolest trends!