And just like that, we're already approaching the last month of 2021's first half. And we're still in quarantine. And so, just like we've always done all these months, we can turn to Netflix to keep us sane during these tough times. This June, Netflix has more tricks up its sleeve to keep us glued to our screens for the rest of the quarantine (or until when it will last). From the debut of the much-awaited Trese series to Pride month offerings, here are eight of the most-awaited series in June that are sure to make you swoon!
Trese (June 11)
When Trese's trailer circulated on social media, the internet went wild. Based on the graphic novel of the same title by Budjette Tan and Kajo Baldisimo, Trese explores the magical world of Philippine folklore within the context of modern Filipino society. In the trailer, the main character and investigator Alexandra Trese bravely combats evil supernatural beings from Metro Manila's hostile underworld. Liza Soberano and Fil-Canadian actress Shay Mitchelle are among the voices behind the series adaptation. The show will debut on June 11, right in time for Independence Day.
Trese, Pacific Rim, and More Asian Netflix Original Films Coming in 2019
Trese, Pacific Rim, and More Asian Netflix Original Films Coming in 2019
Therese Aseoche | Nov 13, 2018
Rurouni Kenshin: The Final (June 18)
Another Netflix original, this Japanese live-action film is the fourth of its series, and is based on a manga series of the same title. In this installment, a new villain Enishi Yukishiro will come into action. The story is will revolve around how Kenshin's cross-shaped scar developed. This will then branch out to other sub-plots that are sure to pique fans' curiosity. Rurouni Kenshin: The Final will set precedence to the series fifth and final installment also set for this year, The Beginning.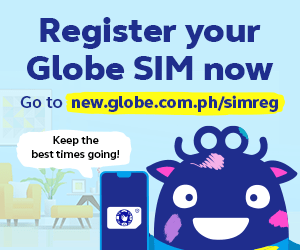 Hospital Playlist – Season 2 (June 17)
https://www.youtube.com/watch?v=7x8E_Tqnh4E
Fans of this popular medical K-drama will rejoice when it comes back this month. Will Lee Ik-jun and Chae Song-Hwa fill finally move on to the next level of their relationship? Will their band finally perform in front of an actual audience? We'll find out real soon.
8 Questions We're Hoping Would Be Answered in Hospital Playlist S2
8 Questions We're Hoping Would Be Answered in Hospital Playlist S2
Meryl Medel | May 18, 2021
Pretty Guardian Sailor Moon Eternal The Movie (June 3)
'90s kids (and '90s kids at heart) rejoice! This brand new two-part Sailor Moon film will bring back our favorite Sailor Guardians as they protect the earth against the nightmare incarnations called Lemures. Apart from new villains, expect new allies but the same magic that made us all grow to love the franchise.
 Lupin – Part 2 (June 11)
If that cliffhanger in the last episode of Lupin's first season left you frustrated, you can now rest easy because new episodes are coming. Will Assane finally get revenge on the Pellegrini family? Find out when Netflix blesses us with more episodes on June 11.
An original series from Netflix, this American fantasy drama series produced by Robert Downey, Jr. is based on a comic book of the same name. This post-apocalyptic fairy tale revolves around the adventures of a half-human and half-deer boy Gus. After he befriends a loner named Jepperd, they set out to find answers about their storybook dystopian world. The series premieres on June 4.
Elite – Season 4 (June 18)
The Spanish series Elite is one of the bravest and boldest youth series to date that tackles the sensitivities and complexities of gender fluidity. Now on its fourth season, almost half of the cast of Elite's original characters have graduated from high school and some are gone for good (we're not saying who). With this, the Las Encinas high school will be ruled by the returning seniors and the usual notorious gang of Guzman, Samu, Aron, Omar, Rebeca, and Cayetana. The gang might have been halved, but expect that every departure will pair with newcomers — all eye candy, of course.
More Awesome Spanish Netflix Series to Watch After 'Money Heist'
More Awesome Spanish Netflix Series to Watch After 'Money Heist'
Kyzia Maramara | Apr 10, 2020
Maledicto (June 3)
This 2019 horror-thriller revolves around the story of a psychiatrist-turned-priest. He faces the urgent calling to attend to the growing number of exorcism cases in his community. Played by Tom Rodriguez, this priest enters one of the darkest times of his life. When everyone's fate relies on him, how is he going to deal with his internal and external crises? What should he do when he's constantly questioning his real purpose in the world?
Are you ready to binge-watch all these series? Tell us which one is your favorite in the comments section!