New Restaurants, Cafés, and Dessert Shops to Try This February
Feb 1, 2019 &nbsp • &nbsp Therese Aseoche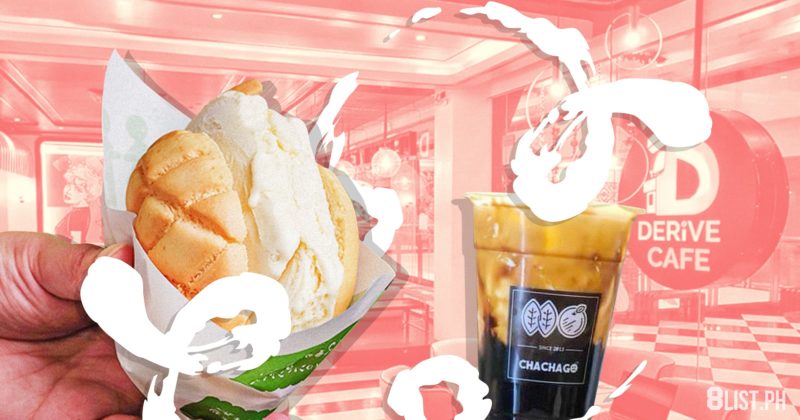 Ah, February — the month of love.
The first two weeks of February is all about researching new spots around Metro Manila to bring your date to in celebration of Valentine's Day. But, to others, it's also about searching for a nice place to treat themselves when no one else would.
So here are the newly opened restaurants, coffee shops, and dessert places you should try and visit ASAP!
Hard Rock Café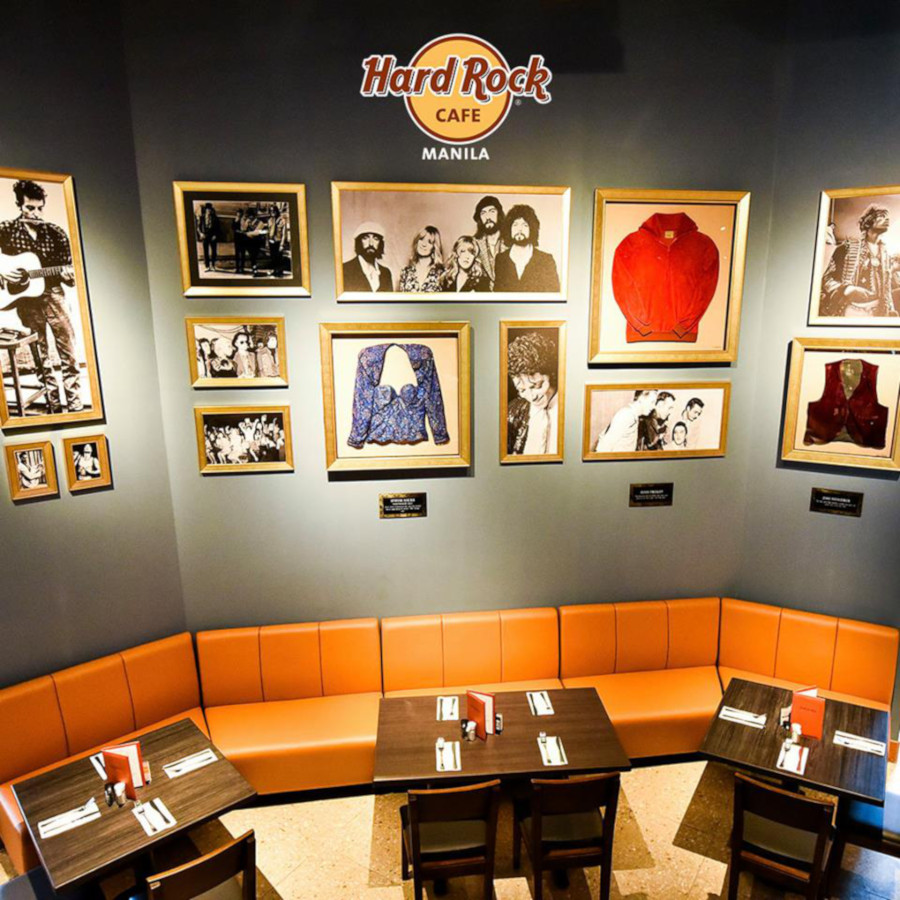 2F, S Maison, Conrad Manila, Seaside Boulevard Corner Coral Way, Mall of Asia Complex, Pasay City
(+632) 990 98 09 | Facebook
Open every day from 11 A.M. to 1 A.M.
Hard Rock Café has always held a special place in our hearts for serving us good food surrounded by great company and a whole lot of rock 'n roll. After it closed its branch in Glorietta, most of us had to accept that it was the end of an era.
That is, until they announced its return! Although the way it looks hardly compares to how Hard Rock Café Makati used to be, you can definitely feel the nostalgia with the live performances, Hard Rock merchandise, and the delicious American, Filipino, and Asian food you can eat.
Ministry of Crab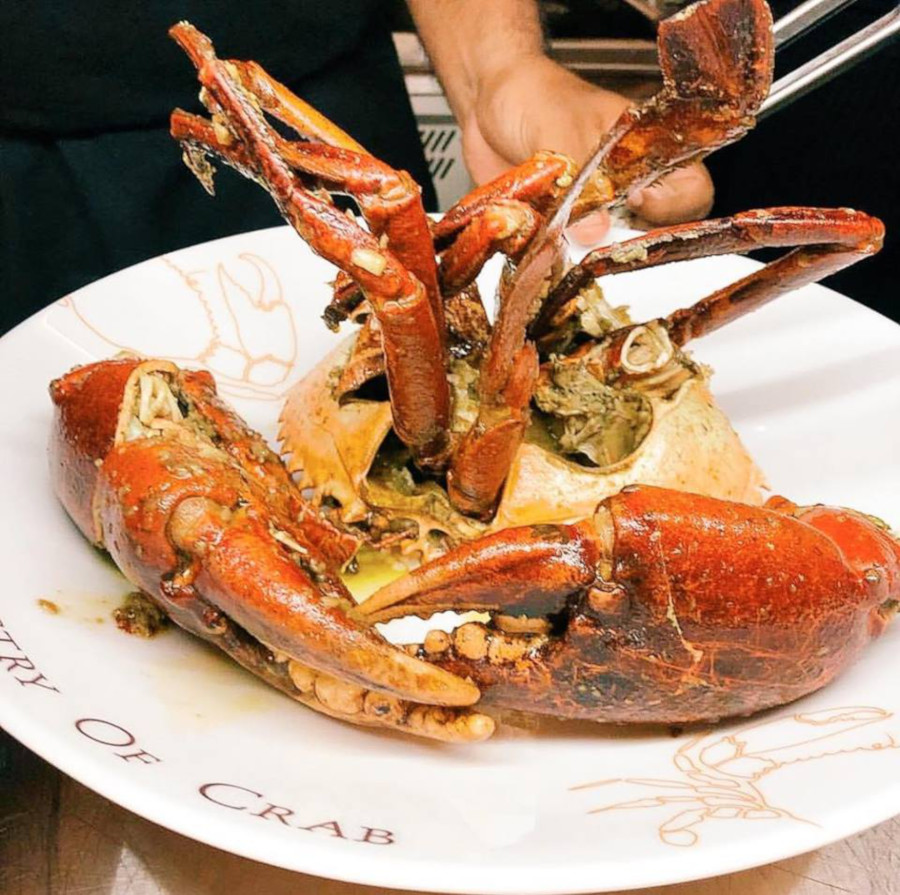 Shangri-La at the Fort, Bonifacio Global City, Taguig City
(+632) 820 08 88 | Facebook
Open every day from 6 P.M. to 10:30 P.M.
Who doesn't love eating crabs? Bite down on humungous and juicy crabs of different sizes and varieties at the newly opened Ministry of Crab in Shangri-La at the Fort! Must-tries are the Garlic Chili Crab, Curry Crab, Butter Crab, and Garlic Pepper Crab—all of which you can order for as small as half a kilo or as big as a Crabzilla (2 kilograms and up)!
You can order shrimps here too, as well as other seafood dishes and delectable desserts.
Kyoto Chaya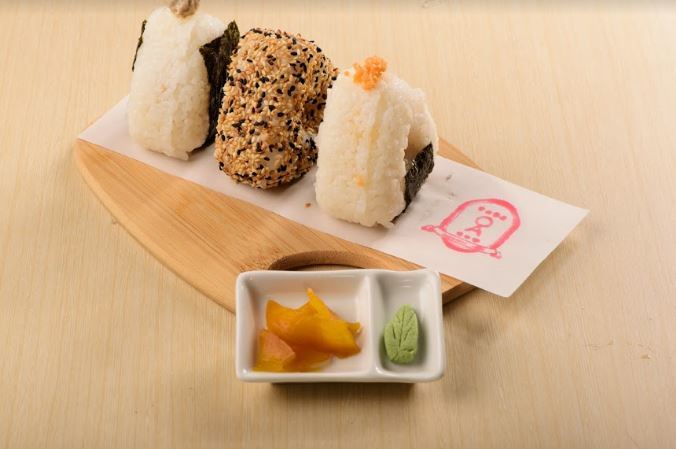 2F, Met Live Mall, EDSA Corner Macapagal Boulevard, Mall of Asia Complex, Pasay City
Open every day from 10 A.M. to 10 P.M.
This quaint café serves a full menu of Japanese snacks, beverages, and desserts which are sure to ignite feelings of longing to visit the Land of the Rising Sun once again. For those who crave a mid-afternoon snack, order the Onigiri Trio Platter (tuna, salmon, and chicken rice balls) or the much-loved takoyaki (grilled octopus balls).
If you want the authentic Japanese experience, Chicken Chazuke Rice and Cold Chicken Somen Jelly are dishes you definitely have to try.
Derive Café

The South District, 4F, Madison Galeries, Don Jesus Boulevard, Alabang Hills, Cupang, Muntinlupa City
(+632) 246 90 69 ext:888, (+63) 917 166 1073 | Facebook
Open Sunday to Thursday from 10 A.M. to 9 P.M., Friday to Saturday from 10 A.M. to 10 P.M.
Derive Café is where 80s retro meets Pinoy pop culture with its "ultimate arcade throwback concept". You can indulge in Filipino comfort food in its Instagrammable diner setup while enjoying all the arcade games and board games made available for customers to play, including Mario Kart, Tetris, and foosball!
Melonpan Ice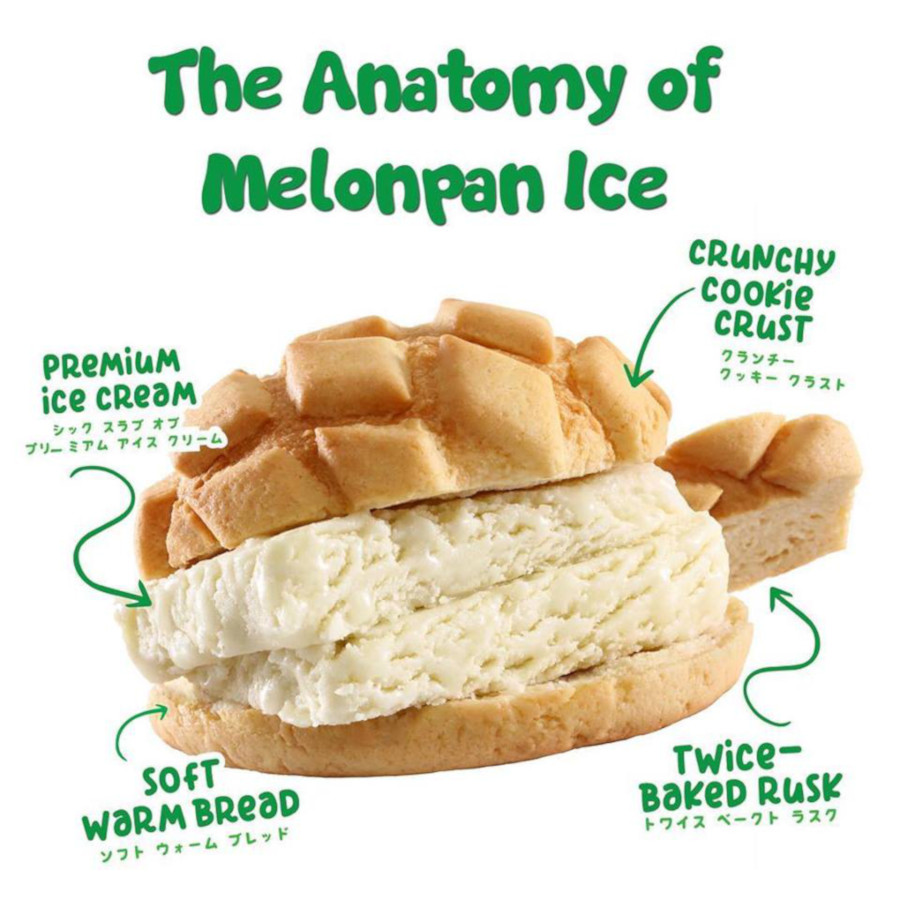 Eastwood Citywalk 2
Melonpan Ice calls itself "The World's Second Best Freshly Baked Melonpan Ice," and the reason behind so will touch your heart. The owner of Melonpan Ice, whose main store is situated in Kanazawa, Ishikawa, considers the melonpan of his teacher, the one who taught him how to make it, as the only one worthy of being called the "World's Best." He believes his own version, although loved by people from all over the world, can never compare to the taste of his teacher's melonpan.
Keep that sweet story in mind while you gorge on their freshly made delicious ice-cream sandwich bun!
Beard Papa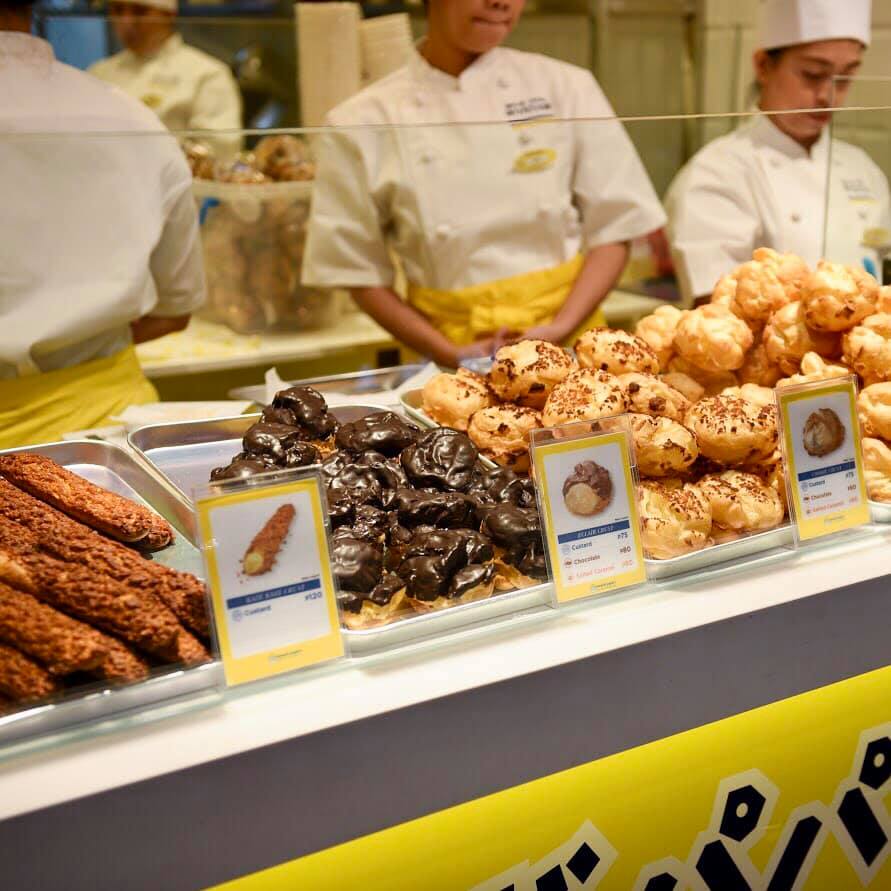 2F, Glorietta 2, Ayala Center, Makati City
Who can ever forget the soft and custardy snack from our childhood? Beard Papa has returned from its long, long break from our country, serving even creamier and more delicious cream puffs! Make your way to Glorietta Mall and sink your teeth in their freshly baked buns with your flavored cream of choice: original custard, chocolate, or salted caramel. Of course, whether you're a Beard Papa fan or one excited to try it for the first time, you should definitely go for the classic Custard Pie Cream Puff.
SayChiizu Cheese Toast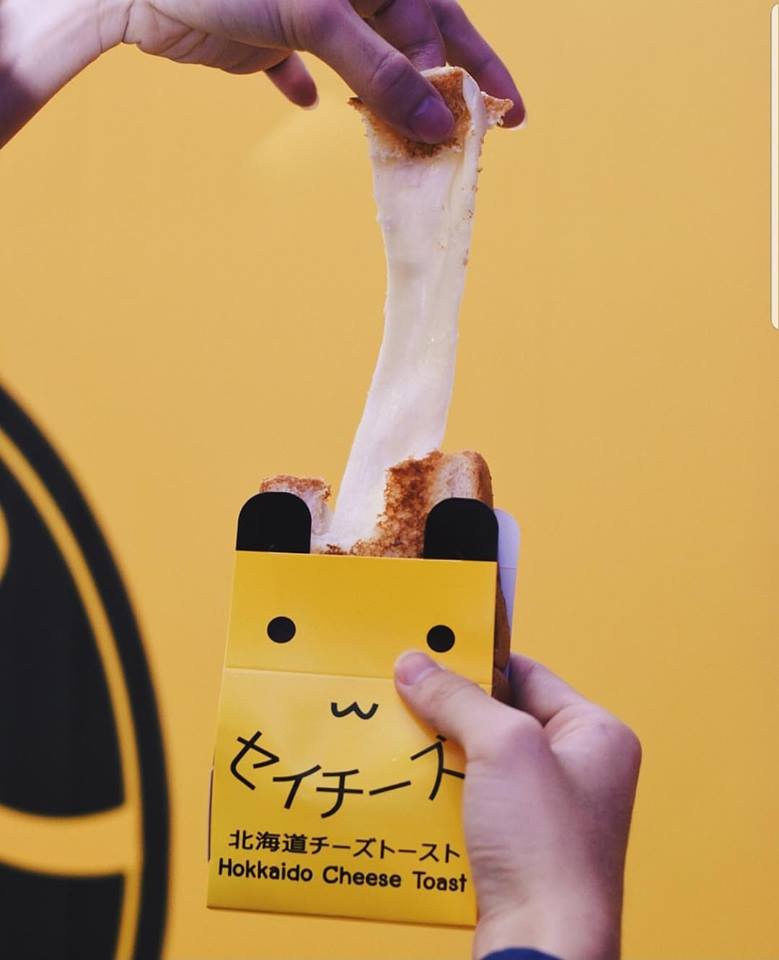 1F, North Wing, SM Mall of Asia
A cheese toast sandwich is hardly a snack worth lining up for, but SayChiizu's Hokkaido Cheese Toast smoothly reels us in with its stretchable yet creamy consistency that makes eating it a super fun experience. Choose among its cheesy flavors: Original, Chocolate, Strawberry, and Unicorn Rainbow!
Chachago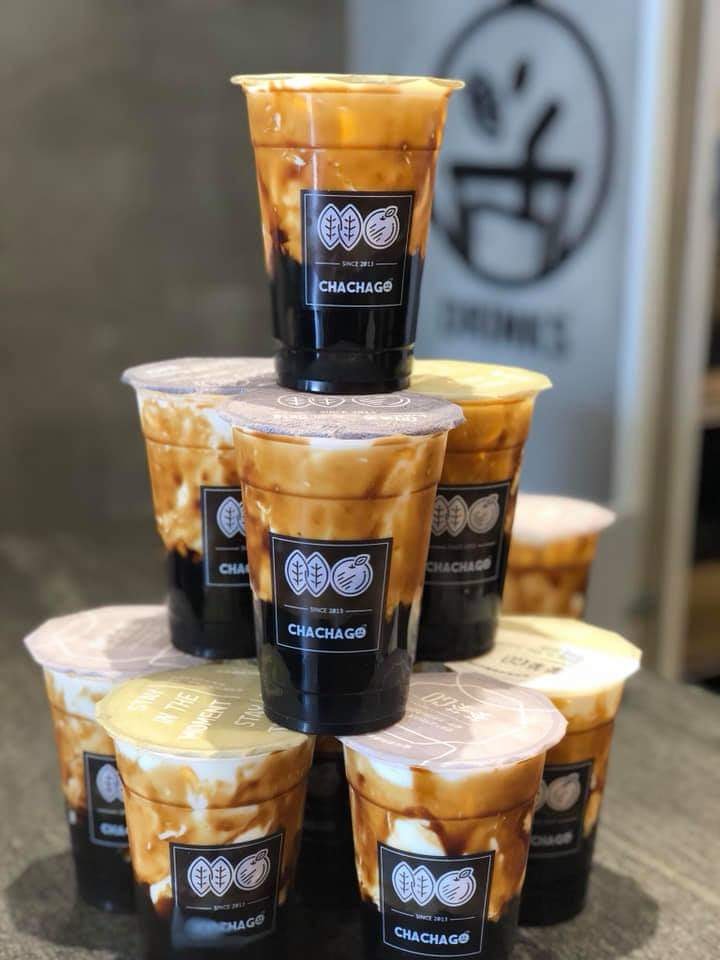 Scout Tobias Corner Scout Gandia Street, Laging Handa, Tomas Morato, Quezon City
(+632) 751 75 80 | Facebook
Open Monday to Thursday from 10 A.M. to 11 P.M., Friday to Saturday from 10 A.M. to 12 Midnight, Sunday from 9 A.M. to 11 P.M.
Hey, milk tea lovers! Looks like there's a new store around the Metro where you can get your daily boba fix. Chachago, originating from Taiwan, offers a variety of drinks ranging from milk tea, fruity thirst quenchers, and matcha smoothies! Grab a cup for only PHP 100 to PHP 150 each.
Have you been to any of these establishments? Share with us your experiences in the comments section below!