You wake up naturally with the sunlight hitting your face, and you smile—eyes still closed—deeply appreciating the extra hours of sweet slumber you've gotten. "I deserve this," you sigh. With the chirpiest spring in your step, you go to the kitchen to finally wake up your belly with delicious food.
Eh wala ng ulam—the shortest horror story ever told.
How terrible it is to be welcomed with an empty dining table, kitchen pantry and even that ever deceiving blue biscuit can, especially when you already have the loudest of butterflies. Time to take matters into your own hands, folks! Stock up on these local bottled products, and you'll never be surprised with the worst "ay, wala ng ulam" ever again.
Mamita's Kitchen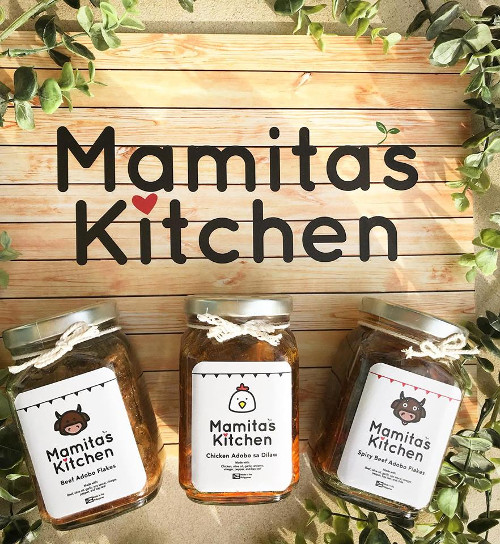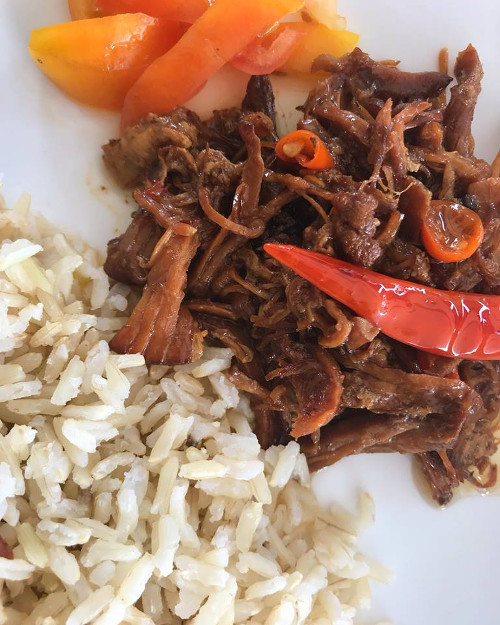 Adobo is one of those viands that just keep on getting better the longer it marinates and the more times you reheat it. But, if yours is a matakaw household, then you've probably never reached that point. Well, Mamita's Kitchen lets you experience that as soon as you open the bottle, no minute of waiting required.
Find your new favorite viand from their Beef Adobo Flakes, Spicy Beef Adobo Flakes and Chicken Adobo sa Dilaw. Packed with flavor and with meat that's fork-tender, don't be surprised if you keep reaching for extra rice (or even pasta if you're feelin' fancy)!
Jack's Produce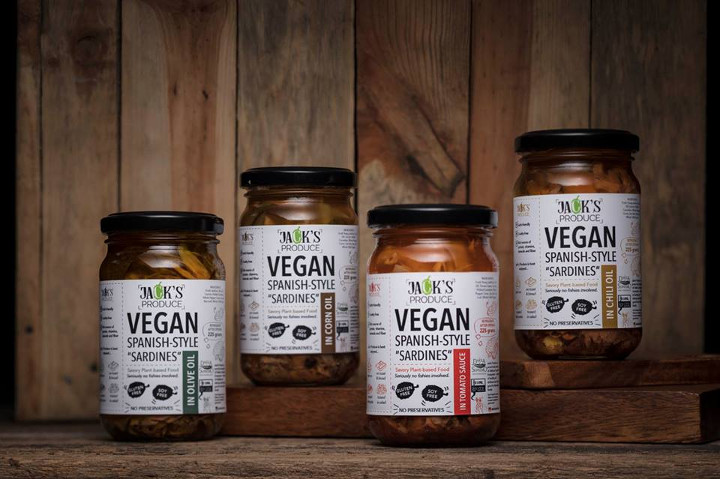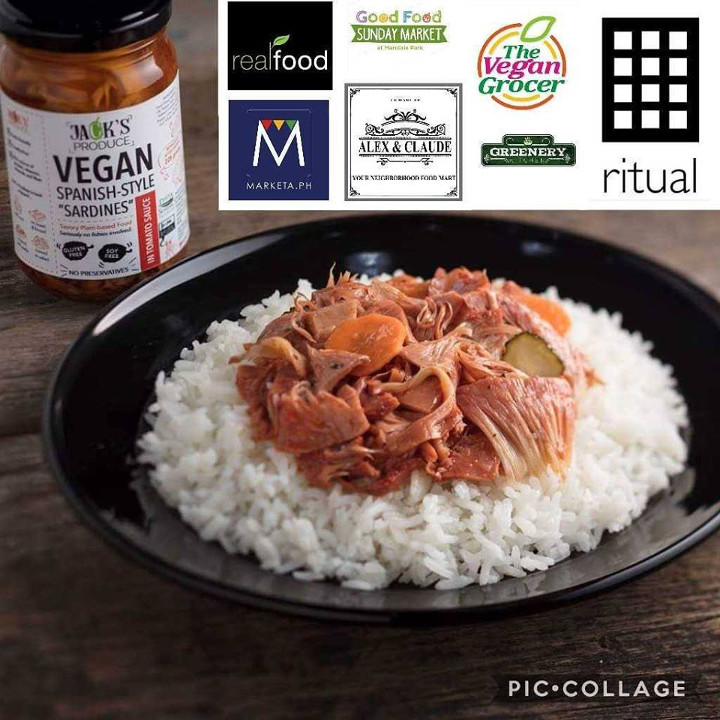 Going plant-based just got a whole lot easier. Jack's Produce specializes in vegan Spanish sardines, which come in three flavors—in olive oil, corn oil, chili oil and tomato sauce. They're made with jackfruit, and they're gluten, soy as well as preservative free.
Native Gourmet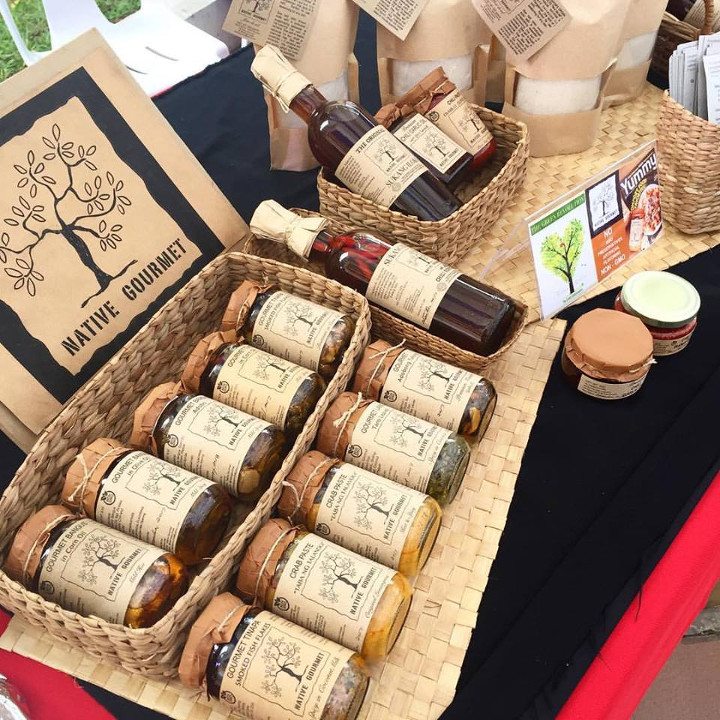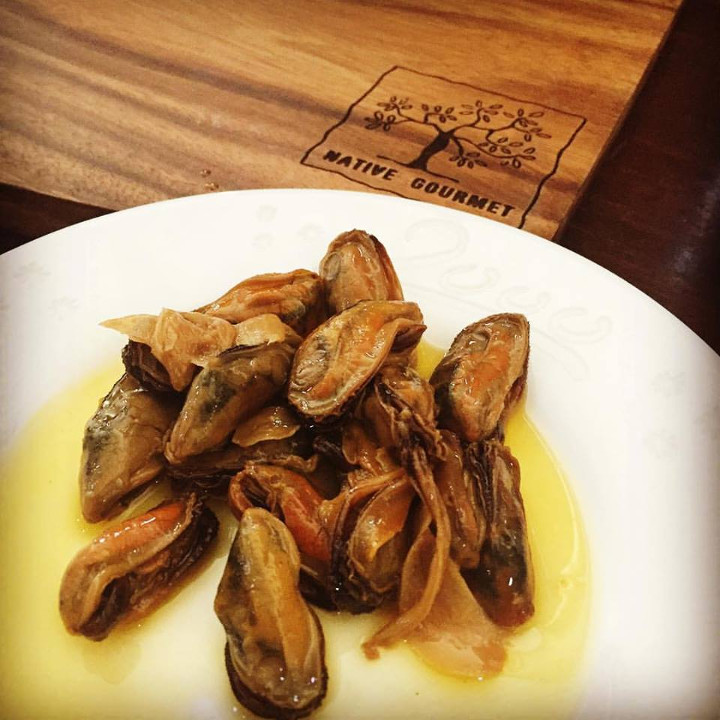 Native Gourmet's fantastic range of seafood specialties may be dangerous for your waistline, but will definitely put a huge smile on your face. Get mountains of rice ready for their truly Filipino artisanal delicacies. Just some of their bestsellers are the Tinapa in Gata, Adobong Tahong and Bangus in Adobo Oil.
Native Gourmet also offers Toasted Garlic Flakes, perfect for upgrading to garlic rice with a snap of a finger (or a twist of a bottle cap).
Chili Chili Bang Bang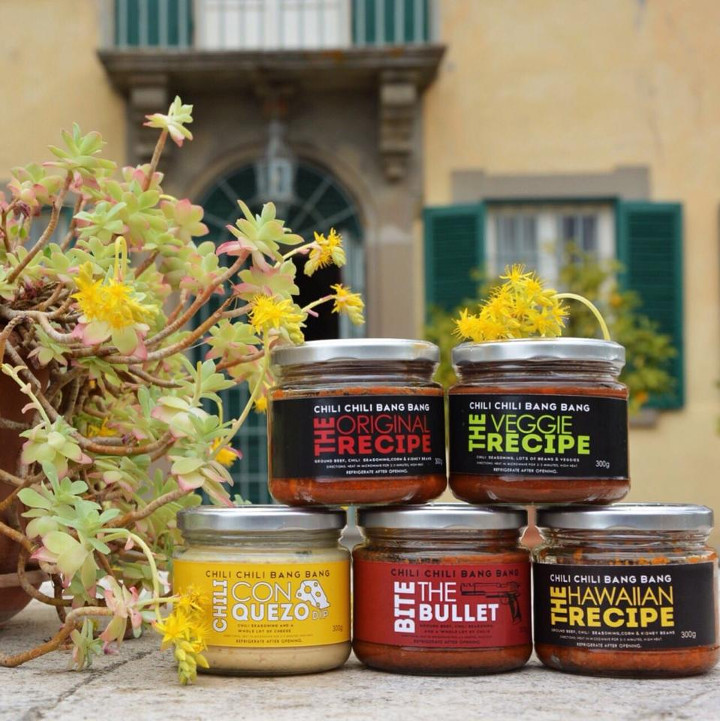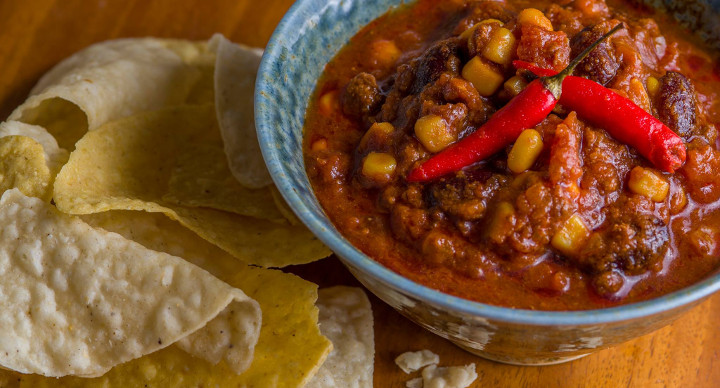 Chili usually requires long, slow cooking, which although produces beautiful, comforting results, not everyone has the time and patience for. Enter Chili Chili Bang Bang—an aunt and nephew tandem churning out homemade chili con carne with a Pinoy twist.
Take your pick from their three variants—The Original, The Bullet, and The Big Bang. Watch out for seasonal flavors Bacon, Veggie and Hawaiian, too. Have it with chips or rice, but whatever you pair it with, braise yourself for maximum flavor!
Baba's Spoon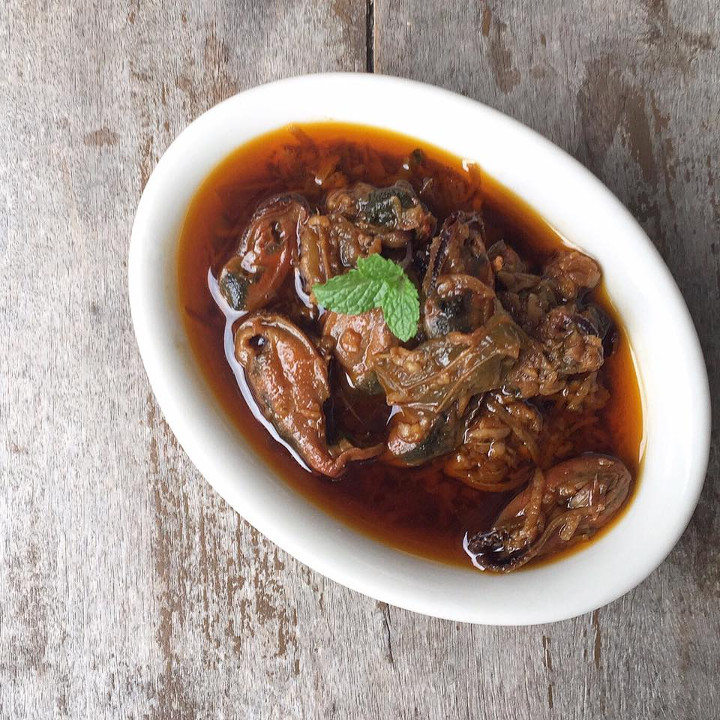 Unlike tilapia, tuyo and even shrimp, mussels or tahong is mostly reserved for special occasions because it's not as easy to find fresh ones in the city. But, thanks to Baba's Spoon, you can have it all year round, all day, every day—whenever your heart desires. They only use the freshest mussels from Cavite, and they don't use any preservatives. All you're left with to devour is the tastiest smoked mussels.
eHarvest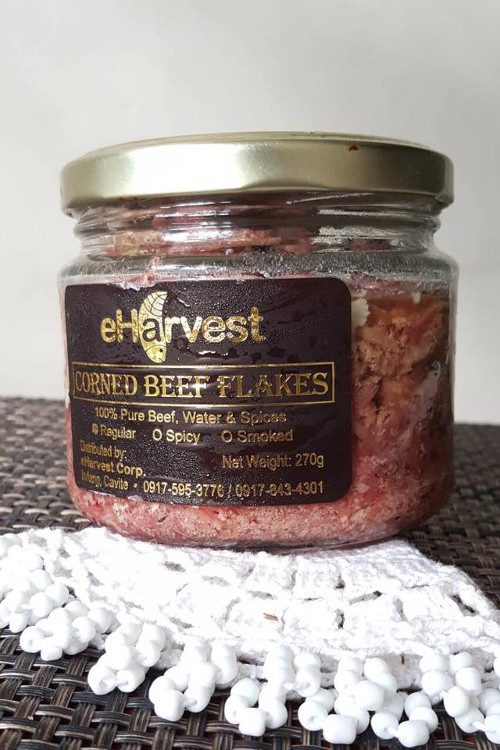 Who can say no to tuyo and an artisanal bottled kind at that? Tuyo is a definitive Pinoy comfort food, and eHarvest conveniently bottles up all that goodness. They offer several variants to cater to different tastes—for those who like some spice, none at all and even those who like to be on fire (in the most delicious way possible). For the meat-lovers, you'll definitely enjoy their homemade bottled corned beef as well.
Real Food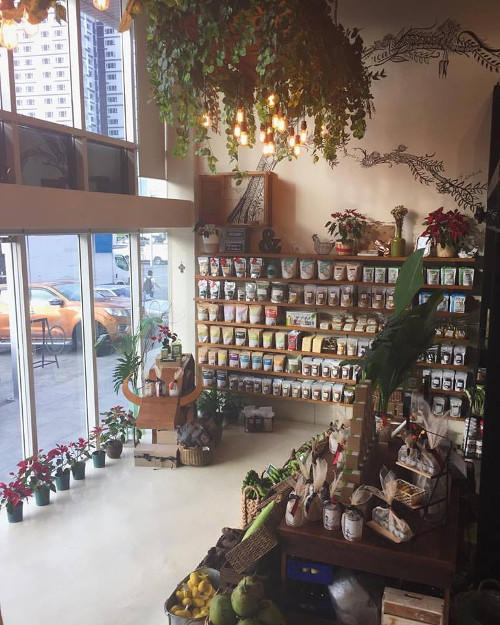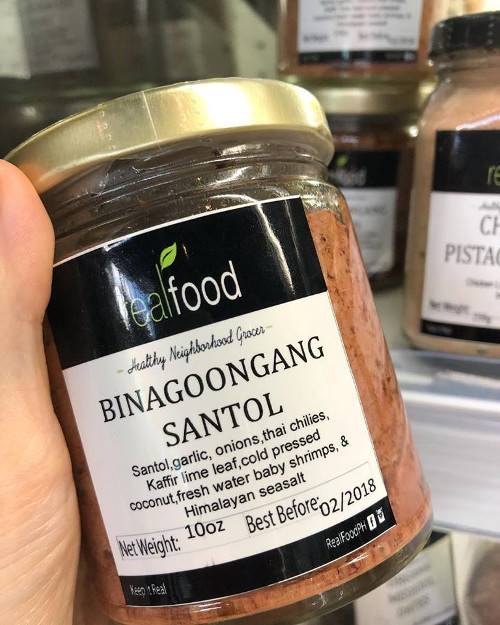 Real Food is a local grocer brimming with all sorts of organic and healthy finds; it's pretty much heaven for every conscious-eater. They house a ton of great local products while also offering a line of their own.
Aside from gourmet pasta sauces and grains, they also sell bottled viands that are good for you. If tinapa is your favorite, you're in luck; Real Food's Tinapa Bits in Lime Peel and Olive Oil as well as in Chili Garlic will surely liven up every meal. Also, look forward to other vegetarian viands like the Binagoongan Santol.
Casa Carmela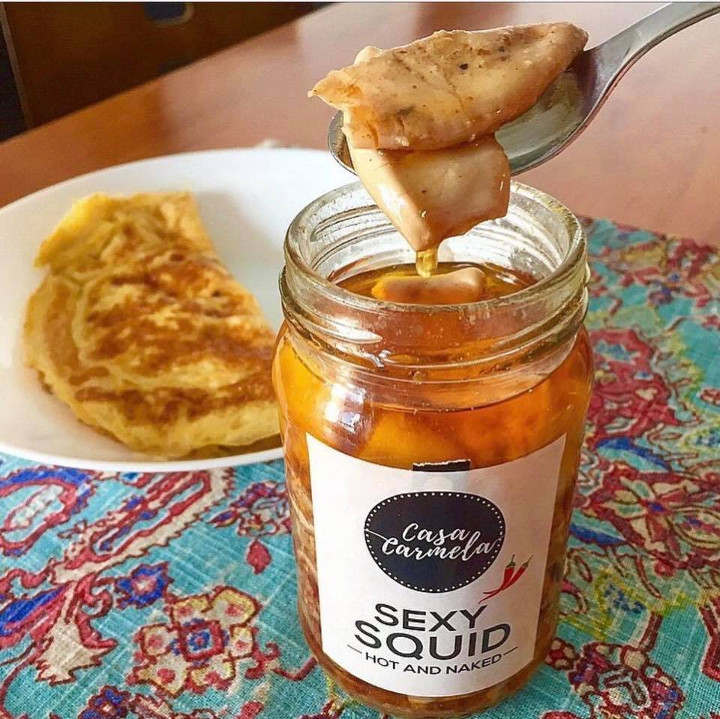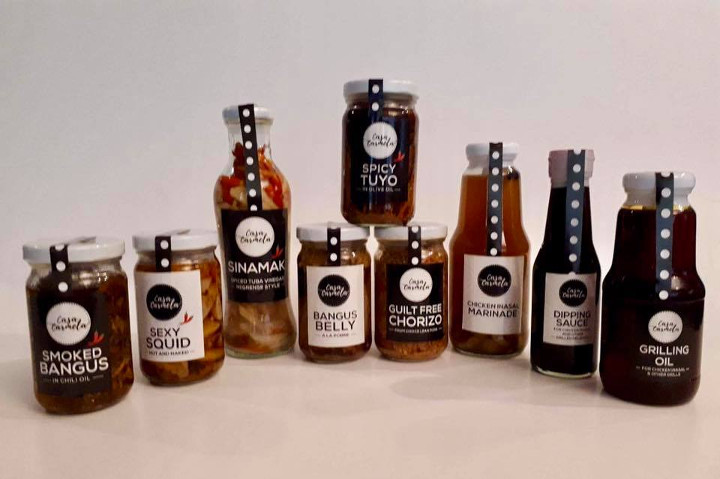 Bacolod is one of the country's most famous culinary destinations. From sweets, seafood to savory eats like batchoy and chicken inasal, you're sure to savor big flavors here. As you save up for your trip there, get the next best thing from Casa Carmela. They have Bacolod-in-a-bottle marinades, dips and of course, viands.
Their bestseller is the Sexy Squid, swimming in flavorful oil with just the right amount of spice. Aside from the typical Tuyo and Smoked Bangus, don't forget to try their Lechon Sisig, Squid Sisig and Pompano as well.
Any other local bottled viands we should stock up on? Sound off below!