Bruno Mars is one talented individual. As if that's not enough, the dude is also prolific. He's written a bunch of songs that we wonder what he does in his downtime.
Here are some songs you may not know he's written for other artists:
One Day-Matisyahu
Bruno Mars was once part of a collective composed of American songwriters and producers, and they were called The Smeezingtons. They collaborated with Matisyahu on this song in 2008, and it has since become an anthem for unity and peace.
All I Ask- Adele
Adele first sought the help of Bruno Mars for an upbeat song. They ended up with a piano ballad instead. After its release, lovelorn individuals were thankful and propel this ditty at the top of the charts.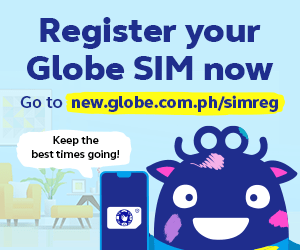 Can We Dance-The Vamps
The lead single that launched the musical career of this British pop band The Vamps, the song even sounds like Bruno Mars was singing it.
Billionaire-Travie McCoy
Bruno Mars came up with the lyrics while walking around London sometime in 2009, and realizing how broke he was. He and McCoy went on to write what each and everyone of us has thought of at some point.
Endlessly- The Cab
The Cab was a throwback to the emo days in the early 2000s. In 2011 they released an ambitious album with contributions from the likes of Pete Wentz, Adam Levine, and, in this particular song, Bruno Mars.
Tears Always Win- Alicia Keys
Regarded as one of the best albums Keys has ever put out, 2012's Girl on Fire rose to the top of the Billboard Charts. And this song co-penned by Bruno Mars is one standout track.
nbsp;
Before it Explodes- Charice
The artist formerly known as Charice released this single exclusively in Asia, particularly in Japan. Bruno Mars also has a recorded version of it, but decided to give it to his fellow Pinoy.
F* You- CeeLo Green
Plenty of attitude and so melodic, we were singing along to this one back in 2010. Of course there's a more vulgar version out there, but we're trying to keep it nice here.
We hope to hear some of these songs live as Bruno Mars brings his 24k Magic Tour here in Manila. See you tonight and tomorrow!
And in case you can't make it to the concert, you might want to be a part of the after-party: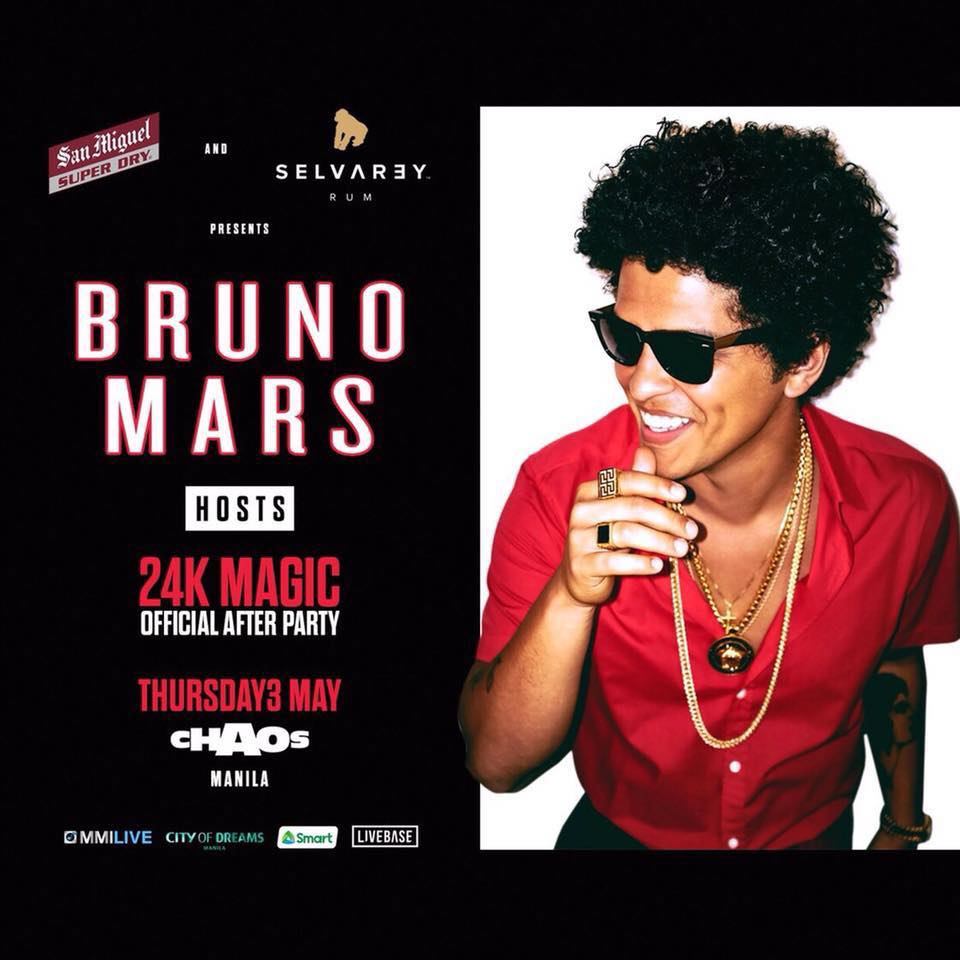 You can get your tickets to the after party by calling +639476015495 and 846-9450.
"Bruno Mars 24K Magic World Tour 2018" live at the Mall of Asia Arena is presented by Smart and is produced by Live Nation and promoted by MMI Live.