8 Things People from the North
Assume About People from the South

This is a response to what people from the south (oh yes, we're talking to you) assume about the people from the north. Yes, we Northerners may have some quirks but they are no worse than what we think you have down south.
People from the south are, more often than not, broke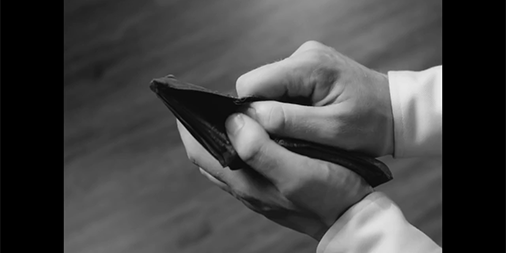 via giphy.com
As you've perfectly put it, things are cheap in the north; it's more expensive to live in the south. And yet, we all pretty much belong in the same notch of the pay scale. Just do the math—but don't count the trust fund. Northerners would never do that.
People are difficult to go out with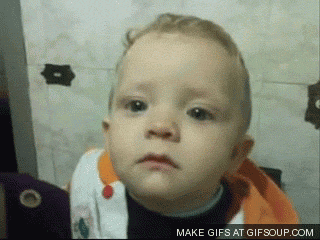 via gifbay.com
Going out with someone from the south is worse than having an LDR; you're near, yet so far. Thus, falling in love with a Northerner is an ailment Southerners deem to avoid.
Imagine driving from Fairview to Alabang to pick up your date just to drive back up north (because, let's face it, where would you go in the south? Far, far Molito? Always-packed, mostly expensive BF?) only to drive back to her house and back home again. And that's just gas money and toll fees.
People from the south have Alma Moreno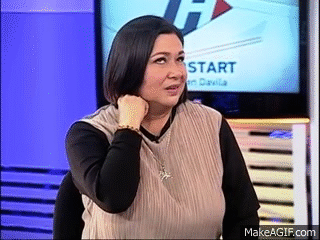 via makeagif.com
Oh yes, we went there. You can't erase the fact that this senator-wannabe who wants to pass an already passed law is from Parañaque. North people have the likes of Jovito Salonga and Pepe Diokno, but you gave the grassroots lady the audacity to run for senate because you chose her for "9 years na First Lady at 9 years bilang legislation." The only thing you can do is dasal, dasal lang talaga.
People from the south are afraid of the light
via twodumbgirls.tumblr.com
Seriously, what's up with you and proper street lighting? Why are your lampposts so few and far apart? I thought Alma Moreno already said, "kailangan laging bukas ang ilaw."
People from the south have no sense of direction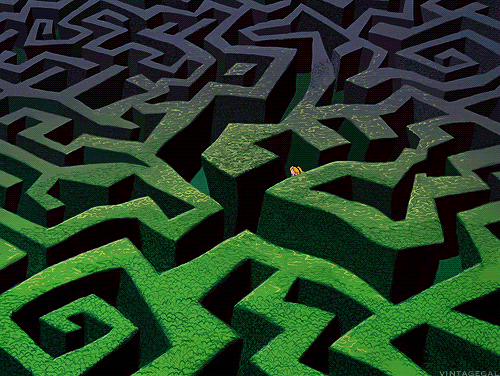 via vintagegal.tumblr.com
Well, what can we expect from people who grew up surrounded by toll plazas, flyovers and main roads? A good sense of internal GPS is a significant component of street smarts, which cannot be achieved by people who are not used to—well, streets.
Have you tried memorizing all the Scouts in Tomas Morato or navigating through Maginhawa, Matalino, Malingap, Matahimik, Mapagkawanggawa, Maalindog and all the other ma- Filipino qualities you can think of Teachers Village and Sikatuna? How about the Ks of Cubao? So we may be dangerous behind the wheel but at least we know where we are going.
They unknowingly or purposefully lash out the conyo "R" in words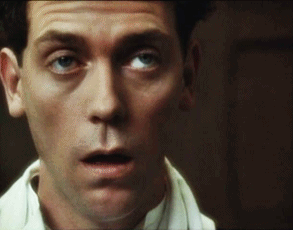 via pleated-jeans.com
So, where do you guys study? "I study in The Ah-ruh-neo but I came from South-ruh-dge and my girl's from Wud-r-ose."
Small talk after hearing mass: "Oh my god, g-ruh-be the homily so bo-rung talaga."
While riding the jeepney or tricycle inside the village: "Manong, pa-ruh po!"
Well, we totally understand that more tongue exercises are needed, but it's cool. We accept you just the way you guys aruh.
Some were once part of an emo/punk band back in high school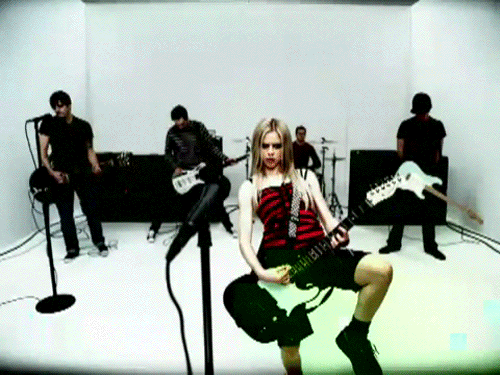 via wendyletmein.tumblr.com
The reasons are unclear. Southerners may have had access to faster internet and may have gotten new music earlier at the time, but they were all covering songs by Coheed and Cambria, Underoath, Senses Fail, and—God forbid—Fallout Boy, with matching emo hair circa 2003-2008. Typecast was their favorite band and up to now, most of the contemporary bands that emerge from the south still possess that kind of influence. Was or is teenage angst stronger in the south?
You have a ton of stoners
via tumblr.com
Have you ever been to a house party in the south before and notice that, outside, a group of people crowd in some corner?
Just try naming a friend of yours who lives in the south who doesn't partake. It could get a bit difficult, yes? Don't get us wrong, though, Northerners aren't known to be squares.
Got stuff we missed? Beg to disagree? Post your thoughts in the comments!