8 Awesome, Must-See Trailers That Dropped in NYCC '16
By Miguel Delfin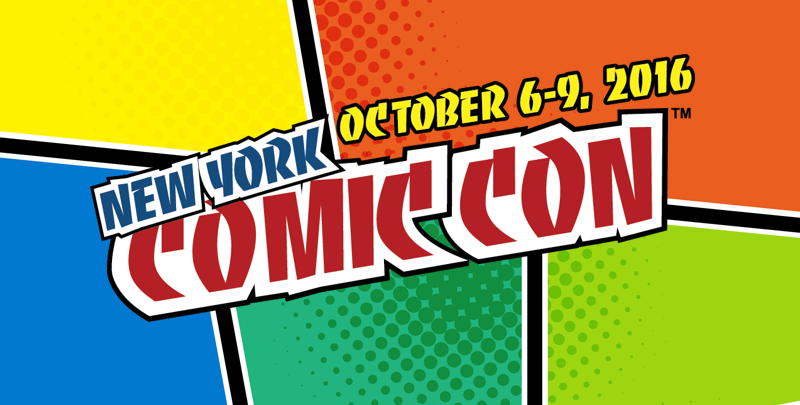 Those lucky enough to go to the annual geek pilgrimage known as New York Comic Convention last week were treated to some pleasant surprises. A lot is slated to happen in geekdom in the coming months. Lucky for us, we've got the internet!
Worthy notables were the trailers that hit the internet after they premiered in NYCC. Here are 8 of those trailers that are worth talking about!
 Power Rangers
The trailer starts off with the show's iconic theme. A re-imagining of the much-beloved franchise, the Power Rangers's trailer looks like an interesting mix of The Breakfast Club and Chronicle. This gives us plenty of reasons to be hyped!
The Great Wall
From the visionary director Zhang Yimou who gave us Hero and House of Flying Daggers, The Great Wall shows us a mythical take on The Great Wall of China. Matt Damon leads a band of warriors battling hordes of demons. Scenes reminding us of World War Z as well as set pieces that are reminiscent of Lord of the Rings: Two Towers certainly had us piqued.
Resident Evil: The Final Chapter and Underworld: Blood Wars
Two films from Screen Gems with strong cult following since the early 2000's and showing no signs of slowing down, Underworld and Resident Evil continue on almost a decade later with their adventures with their respective kickass female leads. Two different movies in terms of story, but very similar at their core: they aim to please loyal fans, give us eye-candy with breathtaking VFX, while chewing bubblegum. Pick your poison, Zombies and Monsters, or Vampire and Werewolves? Why not both!