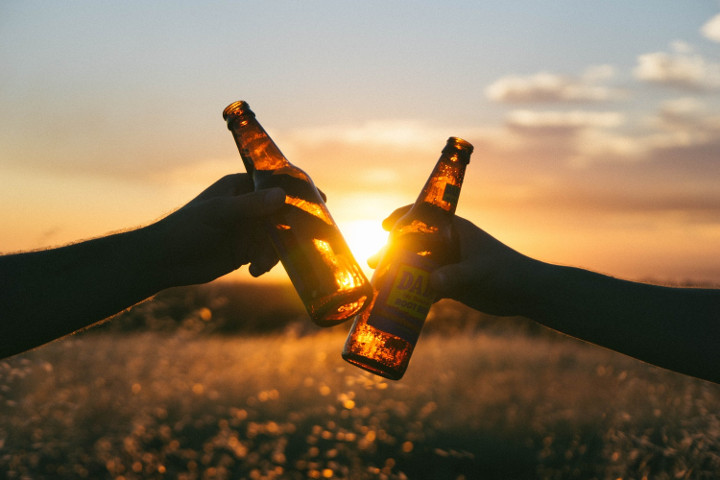 Where to Celebrate Oktoberfest 2017 Around Metro Manila
By Therese Aseoche

It's that time of the year again to celebrate one of the most globally awaited events — Oktoberfest! Oktoberfest gives us enough reason to party all night long, get drunk on booze, and just let loose as we welcome the final few months of the year. Here's where you should go to indulge in the festivities!
City of Dreams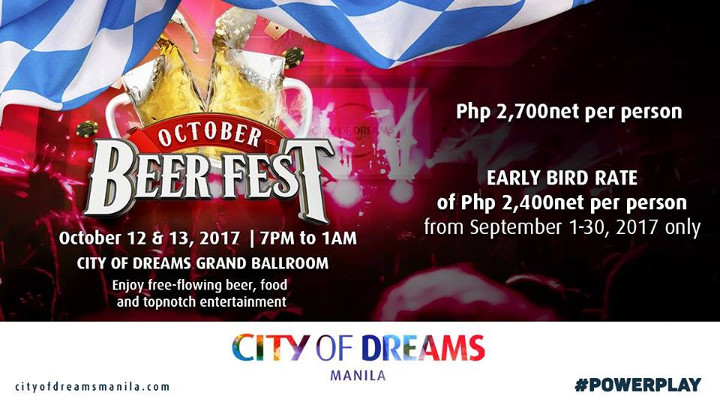 Head to City of Dreams Grand Ballroom on October 12 and 13 from 7 P.M. to 1 A.M. for their October Beer Festival. Enjoy free flowing beer from all over the world and delicious gourmet German sausages!
Relik Restaurant and Bar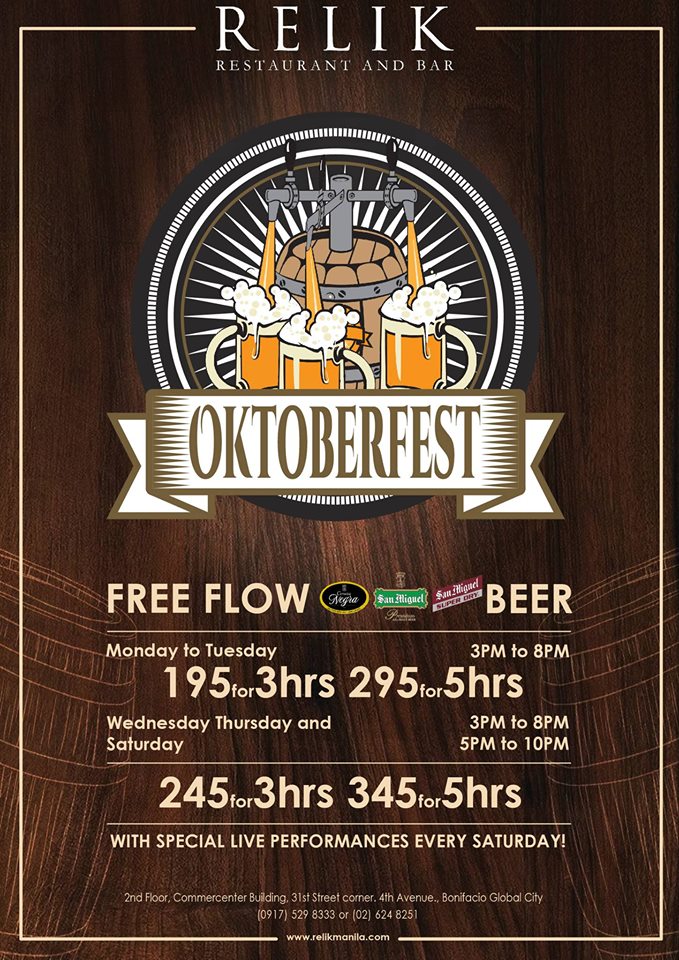 At Relik Restaurant and Bar, it's Oktoberfest all month long! Get free flowing Cerveza Negra, San Miguel Premium, and San Miguel Super Dry at affordable prices. If you go on Saturdays, you can watch special live performances too!
Diamond Hotel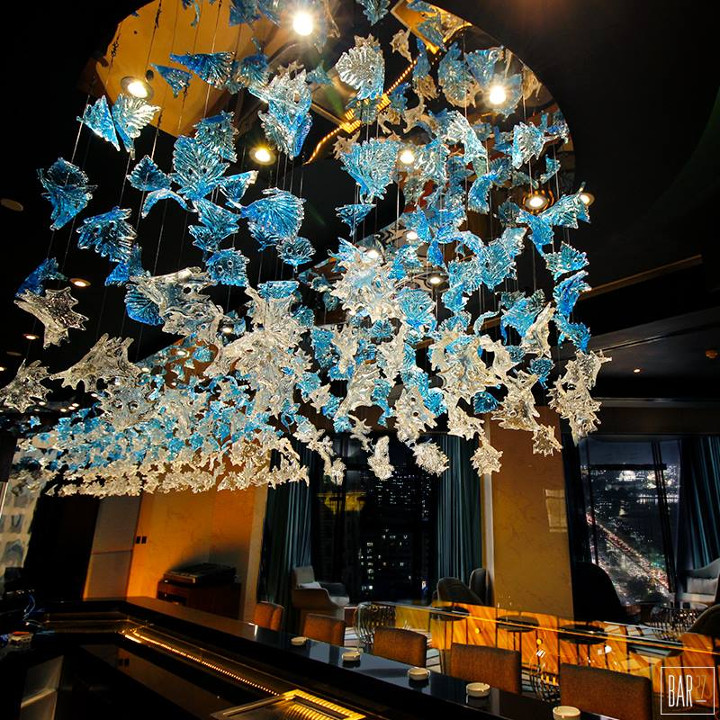 For the entire month of October, the Lobby Lounge and Poolside at Diamond Hotel will be delighting us with all things German, from schnitzels to sausages, which are best paired with your choice of beer or Jaeger.
Sofitel Manila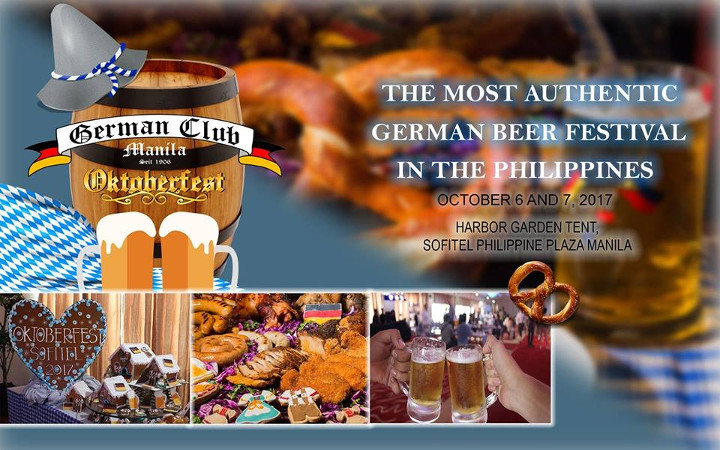 Trust German Club Manila to give us one of the most authentic Oktoberfests we'll ever experience in Manila. Head to Harbor Garden Tent in Sofitel Manila for delicious German eats like roasted pork knuckles, grilled gourmet sausages, and delectable pastries, and unlimited rounds of ice cold German beer. Plus, enjoy the invigorating beats of German band Bavarian Sound Express!