This generation of gaming started off slow. Too many games for the PlayStation 4 and Xbox One were remastered and remakes of old games. Meanwhile, Nintendo struggled to keep the Wii U stocked with releases in the years predating the Switch.
That's not the case for 2017, a year so crowded with excellent games we'd have to bend time and space to play them all. But the year's not over and there're many more games to come. Here are eight games that cement the truth that 2017 has been an embarrassment of videogame riches.
8. Xenoblade Chronicles 2
Nintendo / Monolith Soft | Switch | Scheduled release date: December 1, 2017
From the creators of Xenogears and Xenosaga comes another massive JRPG set in an open world filled with towering opponents and flying fortresses. You play as young salvager Rex and living weapon Pyra, who wander the surface of a collapsing world in search of Elysium, the ultimate paradise for humanity. You'll spend dozens of hours switching characters, charging attacks and mashing QTEs in some of the most deeply tactical combat since 1999's Chrono Cross.
7. Assassin's Creed: Origins
Ubisoft Montreal | Xbox One, PlayStation 4, PC | Scheduled release date: October 27, 2017
Fun fact: Since the first game in 2007, there have been seventeen releases in the Assassin's Creed franchise. 2016 saw a hiatus, officially declared as an opportunity to refocus the franchise. And now, Ubisoft returns with Assassin's Creed: Origins and takes us all the way back to Ancient Egypt. As Bayek, players strive to protect the people of the Ptolemaic Kingdom in the midst of intrigue and chaos caused by a power struggle between Cleopatra, Julius Caesar, and Ptolemy.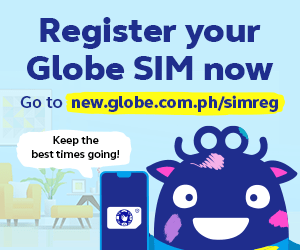 Sony Interactive Entertainment / Supermassive Games | PlayStation 4 | Scheduled release date: October 24, 2017
From the Guildford-based studio that created the 2015 sleeper hit Until Dawn, this game is a second go at the interactive thriller format that impressed critics and audiences alike. In Hidden Agenda, up to five players link up via smartphone for a spine-tingling gaming experience that sees them working together to hunt down an infamous serial killer. But beware, as the power of choice can also be deployed by each player to pursue their own agenda.
5. Middle-Earth: Shadow of War
Warner Bros. Interactive Entertainment / Monolith Productions | Xbox One, PC, PlayStation 4 | Scheduled release date: October 10, 2017
This upcoming sequel to 2014's Shadow of Mordor by Kirkland studio Monolith Productions casts you as Talion, a ranger infused with the spirit of a legendary elf lord. Together, you'll take on armies of orcs, goblins, trolls and other terrifying foes while amassing your own followers in a war against Sauron. This sequel marks the return of the much-celebrated Nemesis system which lets enemies remember past scrapes with you.
4. South Park: Fractured But Whole
Ubisoft San Francisco | PlayStation 4, Xbox One, Windows PC | Scheduled release date: October 17, 2017
The foul-mouthed comedy of South Park doesn't really spring visions of triple-A video games to mind, but that's exactly what Fractured But Whole is. The sequel to 2014's Stick of Truth, this role-playing game features turn-based combat and an open town filled with quests and adventures, all centered around the premise that the kids have fallen out over their plans to create a superhero-based media franchise.
3. Star Wars Battlefront II
EA / DICE | Xbox One, Windows PC, PlayStation 4 | Scheduled release date: November 17, 2017
If the words of new trilogy star John Boyega are to be believed, Star Wars Battlefront II promises to be the total Star Wars action-adventure package. Stockholm-based DICE promises to deliver class-based gameplay, epic scale multiplayer, interstellar combat, legendary heroes, an offline arcade mode and a single-player campaign that chronicles the last orders of the Empire, Battlefront II is everything you love about Star Wars amped up to eleven. Explosions, spaceships, lightsabers, oh my.
2. Super Mario Odyssey
Nintendo | Nintendo Switch | Scheduled release date: October 27, 2017
The plumber. The legend. Super Mario Odyssey sees Mario travelling across many worlds to rescue Princess Peach from Bowser, who plans to marry her. Odyssey marks a return to the free-roaming explorations of various levels that defined Super Mario 64 and Super Mario Sunshine. The big new mechanic is Cappy, who not only helps Mario in attacking enemies and ascending platforms but by possessing objects and creatures and granting him new abilities.
1. Wolfenstein II: The New Colossus
Bethesda Softworks / MachineGames | Windows PC, Xbox One and PlayStation 4 | Scheduled release date: October 27, 2017 | Coming 2018 for Nintendo Switch
The universe of Wolfenstein postulates an alternate history in which the Nazis won World War II and become the reigning technological, cultural and social superpower. In The New Colossus, Uppsala-based developer MachineGames takes the action to a subjugated America, where members of the KKK walk openly in the streets and members of the Wehrmacht enjoy strawberry milkshakes. As B.J. Blazkowicz, you join the American resistance as they sow the seeds of the Second American Revolution. Many Nazis will die.
Which of these are you excited about the most? Tell us below!