First appearing in Agatha Christie's The Mysterious Affair at Styles in 1920, Belgian detective Hercule Poirot would go on to become one of the author's most enduring creations, appearing in dozens of novels and short stories until 1975. Beyond the printed page, Poirot has been the subject of two plays and multiple radio, tv, and film adaptations, to varying degrees of success (the less said about 2001's TV version with Alfred Molina as Poirot in a modern-day setting, the better).
The latest big-screen foray is Death on the Nile, a sequel to 2017's blockbuster Murder on the Orient Express, with Kenneth Branagh (Thor, Belfast) returning to the director's chair and his onscreen role as the magnificently mustached Poirot.
The story

Amusingly, the film ignores the set-up from the Orient Express' final moments ("murder on the bloody Nile!") and presents Poirot on holiday in Egypt when Nile begins. There, he crosses paths with his friend, Bouc (Tom Bateman, the only other returning cast member), and Bouc's mother, Euphemia (Annette Bening, American Beauty, Captain Marvel), who invites him to a wedding party where nearly everyone in attendance has a motive for killing the bride, Linnet (Gal Gadot, Wonder Woman, Red Notice). When Linnet and her husband Simon (Armie Hammer, The Social Network) entreat upon Poirot to join them on a Nile River cruise to keep an eye on things, he accepts. On the first night, Linnet is found dead, and it falls on Poirot to identify the perpetrator.
The suspects

While not as awe-inspiringly star-studded as Orient Express, Branagh has managed to wrangle an impressive list of performers here, with each happily chewing the scenery as potential murders. The colorful cast of characters includes — among others — Linnet's godmother Marie (Jennifer Saunders Absolutely Fabulous, Minions) and her personal nurse (no less than Saunders' French and Saunders comedy partner, Dawn French!), Linnet's maid, Louise (Rose Leslie, Game of Thrones), and Linnet's cousin, Andrew (Ali Fazal, Victoria and Abdul). Also along for the ride are a jazz musician (Sophie Okonedo, The Wheel of Time) and her niece (Letitia Wright, Black Panther), along with — of all people — Simon's and Linnet's former fiancés, Jackie (Emma Mackey, Sex Education) and Linus (Russel Brand, Get Him to the Greek), respectively.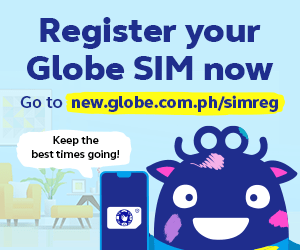 The setting and trappings

Much like its 2017 predecessor, Death on the Nile combines an exotic location, a twist on the locked-room mystery format, and a star-studded cast, headed up by Kenneth Branagh's fantastical facial hair. Trading in the opulence of the Orient Express for the post-Gilded Age excesses of a Nile luxury cruise, frequent Branagh collaborator Haris Zambarloukos (Mamma Mia!, Belfast) lovingly depicts the proceedings and environs with long, sweeping takes that drive home the key players' tone-deaf decadence.
Just as Orient Express was rightly praised for its production design and costumes, Death on the Nile is a feast for the eyes, with the gorgeous cast ably filling outfits crafted by Les Miserables costume designer Paco Delgado (replacing the previous film's Alexandra Byrne).
The mystery
Admittedly, watching spoiled rich people killing each other is entertaining in and of itself, but the appeal in this kind of story has always rested more in the "how" than the "who". While one wouldn't dream of spoiling the story's twists, there is a giddiness that comes with seeing a master investigator at work. Spurned by his failure at the very task he was brought on board to perform, Poirot, as played by Branagh, is driven, relentless in his mission to crack the case through observation and logic.
While not as deliberately twisty as fellow whodunnit Knives Out (2019), Death on the Nile revels in the direct approach, following Poirot in his search for justice, eliminating suspect after suspect until we reach the big reveal – this is old school mystery all the way, and Branagh and Co. are clearly relishing the experience.
The surprise origin story

Amusingly, the film opens with a sequence that answers a question that — in the literal century that Poirot's existed — nobody ever thought to ask: how did he get his amazing mustache?
The answer, presented in deadly-serious black and white, is found on the battlefields of World War One, where we are introduced to a youthful, clean-shaven Poirot (de-aged through the wonders of modern CGI). Despite the original stories' presentation of Poirot as a young Belgian refugee at the time, we see him here using his powers of observation to successfully lead his regiment on a mission to capture German territory, but not before an enemy bomb rips through his face and upper lip.
Poirot's tragic backstory

When Poirot's bride-to-be learns of his disfigurement, she declares her undying love for him and makes the not-insignificant suggestion that he grow a mustache to hide the injuries. Shortly before Poirot's discharge, however, she is killed, thereby giving us everything we need to know about Christie's mustached bachelor detective within the first fifteen minutes.
Following the (mustache's) origin story, one couldn't help but wonder when this trend of over-explaining beloved characters' traits will end. At this point, it's probably only a matter of time before we get around to explaining Tony Stark's facial hair, or where the shark from Jaws was born. Perhaps a biopic about the Verona contractor who built Juliet's balcony probably isn't out of the question?
The humanization of Hercule Poirot
Superfluous (and hokey) as the opening flashback may be, it at least represents an attempt by the filmmakers to humanize Poirot in a way that previous adaptations have not. As presented here, he isn't merely a quirky paragon of logic – this Poirot is a man who has known love and loss, and applies that knowledge to divine the killer's identity. As victim after victim falls to the unseen killer, one can feel Poirot's mounting anguish and frustration. Where Murder on the Orient Express introduced Branagh's Poirot as a man believing his gifts of observation to be a curse, Death on the Nile builds on that narrative arc with the detective having learned to make peace with himself and his abilities.
The bottom line

Death on the Nile is a handsomely-mounted production that knows exactly the kind of story it's trying to tell. Armed with all the right trappings, a gifted cast, a confident director, and a classic mystery at its core, Agatha Christie's river cruise of the damned is a splendidly entertaining way to get reacquainted with one of crime literature's finest protagonists (mustache origin notwithstanding).
Check us out on Facebook, Instagram, Twitter, and YouTube, and be the first to know about the latest news and coolest trends!