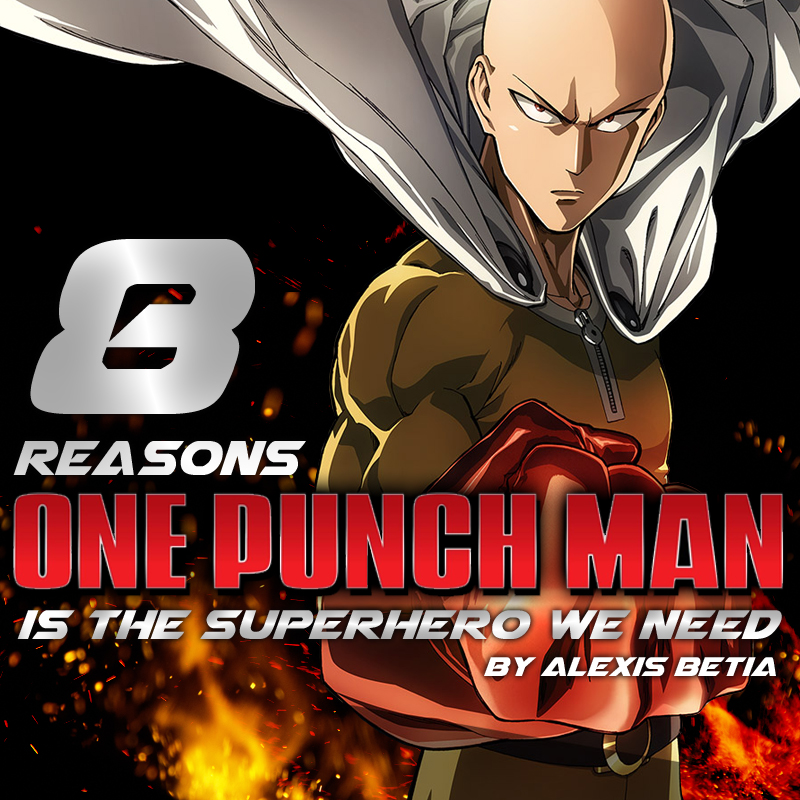 For as far back as mankind can remember (or at least as far back as comic books go), there has been a superhero for every age. The 1930's had Superman, who represented the tenacity of the American spirit—an extraordinary hero set in a very ordinary world who could overcome social injustices and everyday villainy with his morals intact.
The Second World War ushered in Wonder Woman, who stood for some of the most pertinent issues in the 1940's: peace, justice and gender equality. Shortly before her came Batman, who stood for courage, selflessness, and the ability of any average joe to turn themselves into a superhero—a belief in a person's infinite possibility.
Spiderman joined their ranks in the 1960's, changing the face and voice of the youth by becoming the first teenaged superhero, tackling issues like isolation, teen angst and growing pains.
Fast forward to the 2000's, and so far our generation has been treated to the same icons in the form of superhero films. While Millennials face many of the same issues, some may have noticed the lack of an icon, a symbol to rally behind that encompasses our beliefs, shares our frustrations and gives us hope. These Millennials need not look further, because every era gets the hero it deserves, and this era gets One Punch Man.
For the yet to be initiated, One Punch Man is a Japanese manga series with an anime version that was released in October. The titular character, also known as Saitama, is an almost painfully average young man who trained himself to become the strongest man on Earth. Both the manga and series follow him on his misadventures, where he proves himself as the icon millennials have been waiting for.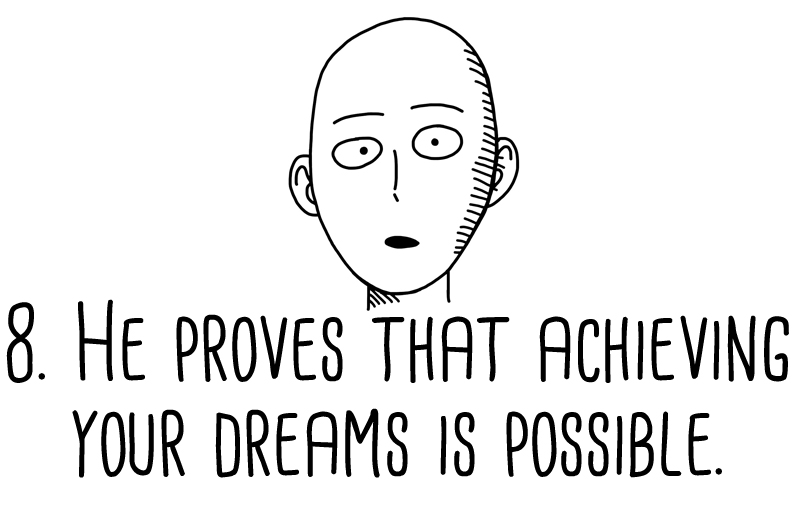 100 push-ups! 100 sit-ups! 100 squats! And 10KM running every single day for three years! Not to mention training your mental power by never turning on the airconditioning no matter how hot or cold it gets. This is how Saitama turned himself from an average guy with a dream to become a superhero to an actual one, proving that anything is possible with determination and discipline.
Saitama reveals his secret workout regimen in Episode 3 of the anime, resulting in the show's viewership actually dropping off because people stopped watching to go work out. If that isn't inspiring, we don't know what is.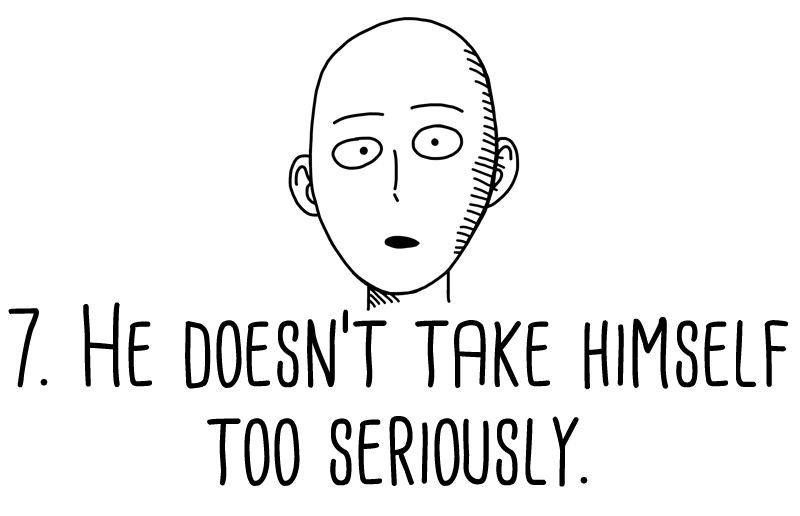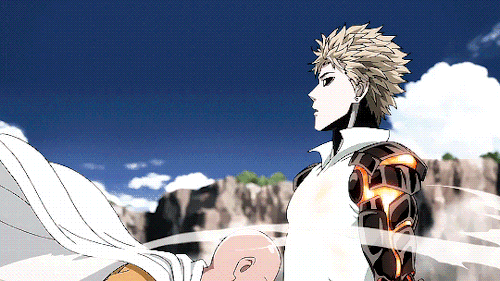 In a day and age where everyone takes their Facebook and Instagram feeds way too seriously, Saitama's lack of reverence for the things almost everyone else seems to care about is a breath of fresh air. He's never fazed by the villains he encounters, which is the kind of self-confidence and self-assurance that everyone should emulate.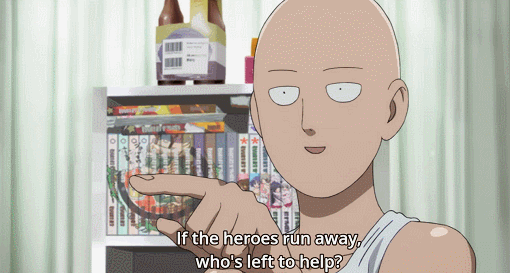 From taking on Genos as an apprentice despite not taking himself that seriously as a hero to saving little boys from monsters and cities from destruction, Saitama has a knack for putting his efforts into the things that matter. The reason he even wanted to become a superhero in the first place was to help other people. He also has an uncanny ability to read into other people's nuances and body language, which gives him great insight into their character and motivations.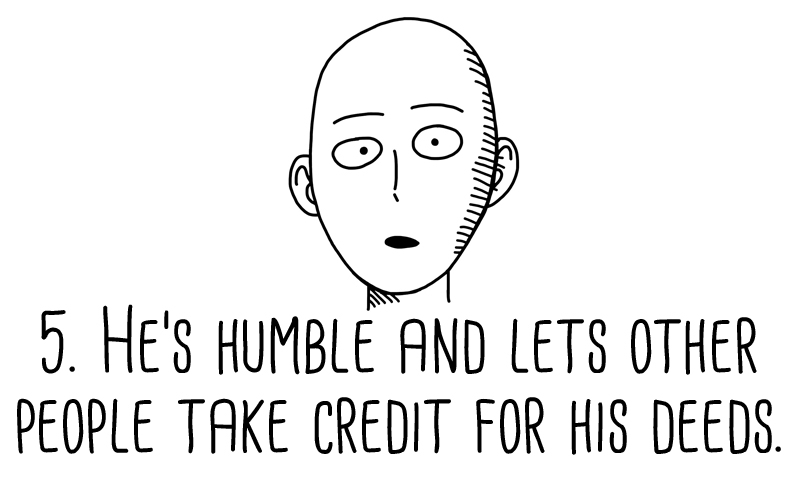 He lets people to hate him rather than allow others to admit failure or become disgraced. He doesn't do hero work for the credit, but rather to simply do good. Humility is a timely and necessary lesson for any generation to learn.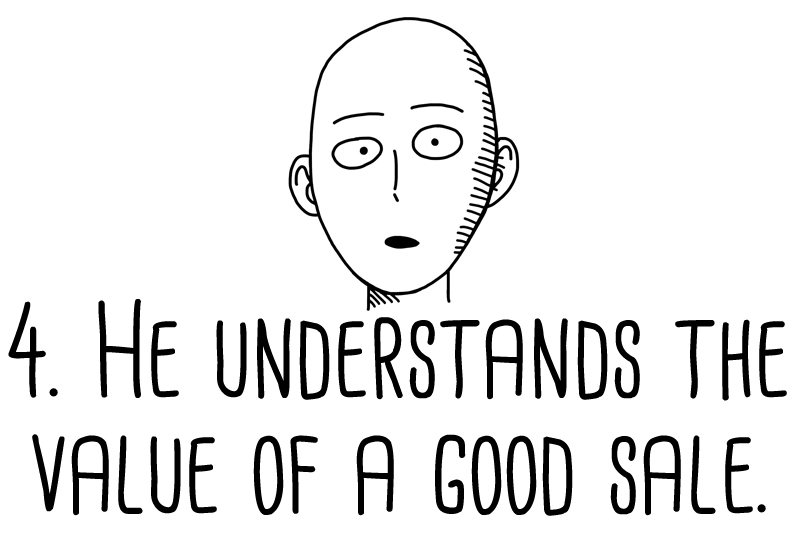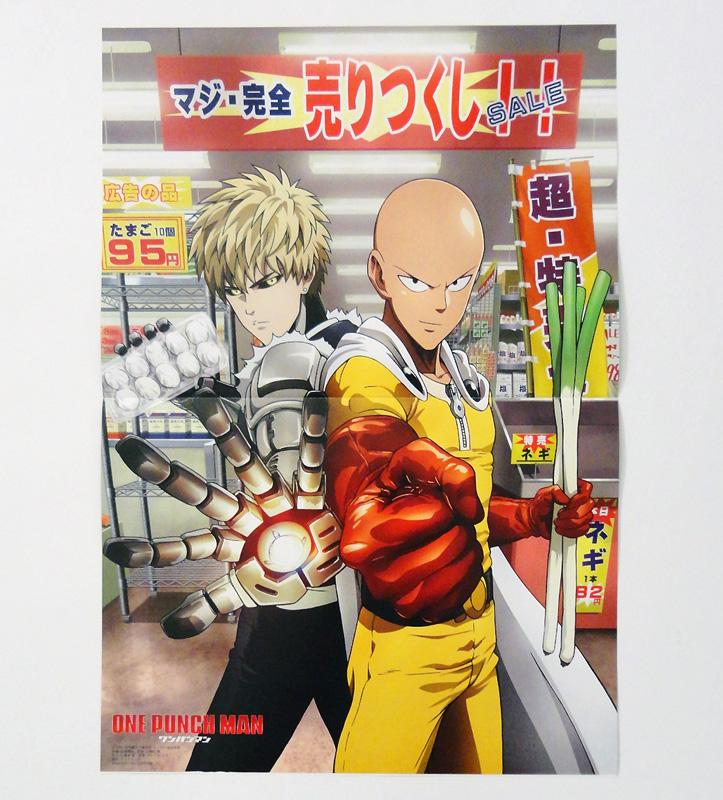 Because honestly, someone who doesn't value his hard-earned money doesn't deserve your respect.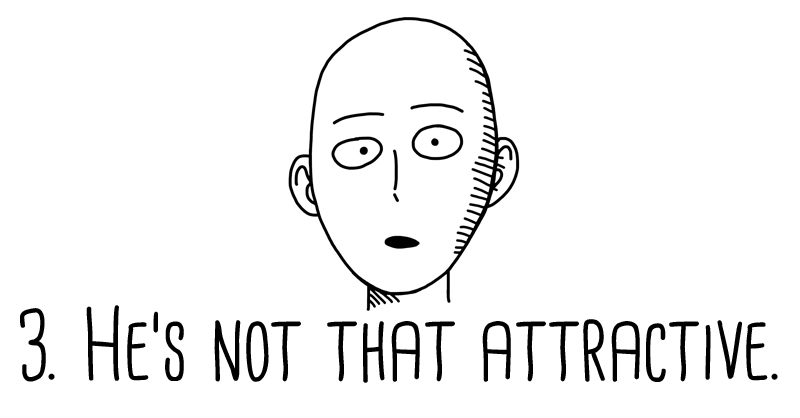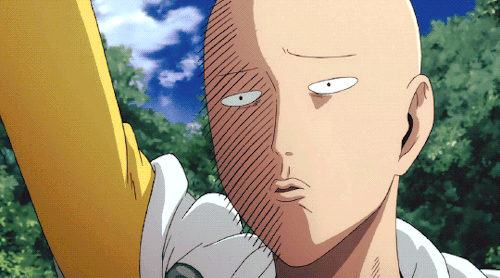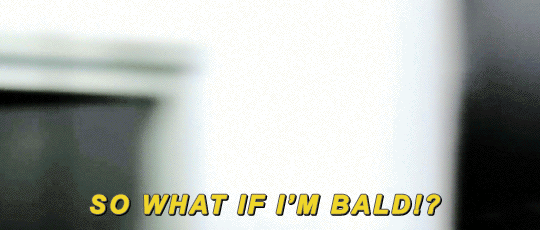 Saitama gets underestimated for his plain appearance. As little as he cares about looks, he only gets sensitive about precious few things (namely cleanliness and getting made fun of for his baldness). It's refreshing to have a superhero that isn't dashingly handsome and is just like the rest of us; most of the time meh, but kind-of okay when we need to be. He accepts what and who he is and makes no apologies for it, because he knows and that's all that matters.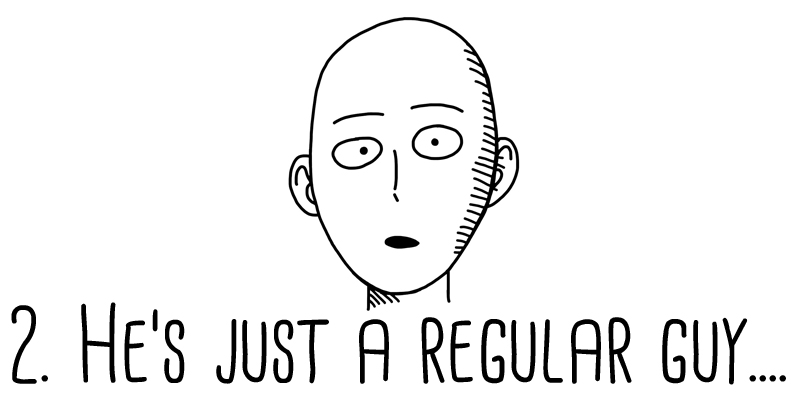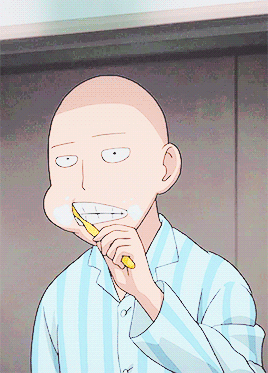 Like the rest of us schmucks, Saitama isn't perfect. He can be rude (i.e. punching people when they talk too much), short-tempered and distracted for the most part, but he has lots of redeeming factors. One Punch Man proves that you can be a superhero despite your own flaws and shortcomings, and that these actually have the potential to make you even greater than if everything were perfect.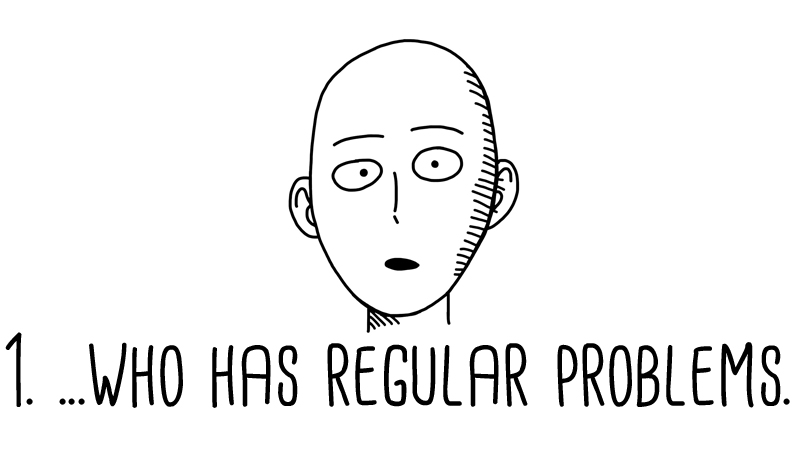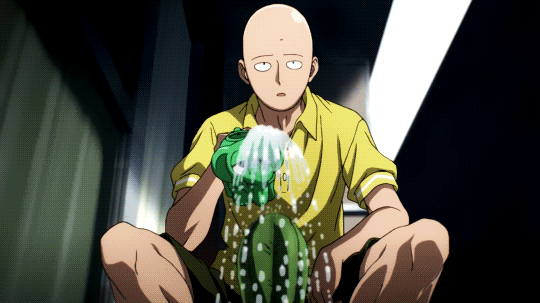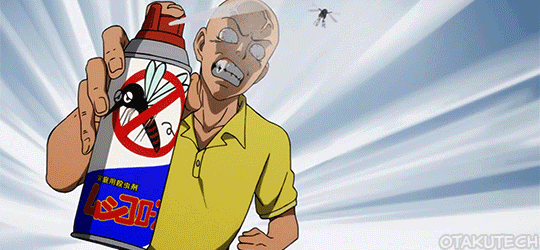 Like most Millennials, Saitama just wants a little respect and acceptance. After achieving superhuman strength and resilience, he fears that no opponent will ever bring out 100% of his abilities, which is why he's always ready and waiting for the next challenge. He wants to be the best version of himself–which is what most of us can only hope for.
Why do you love One Punch Man? Sound off in the comments below!