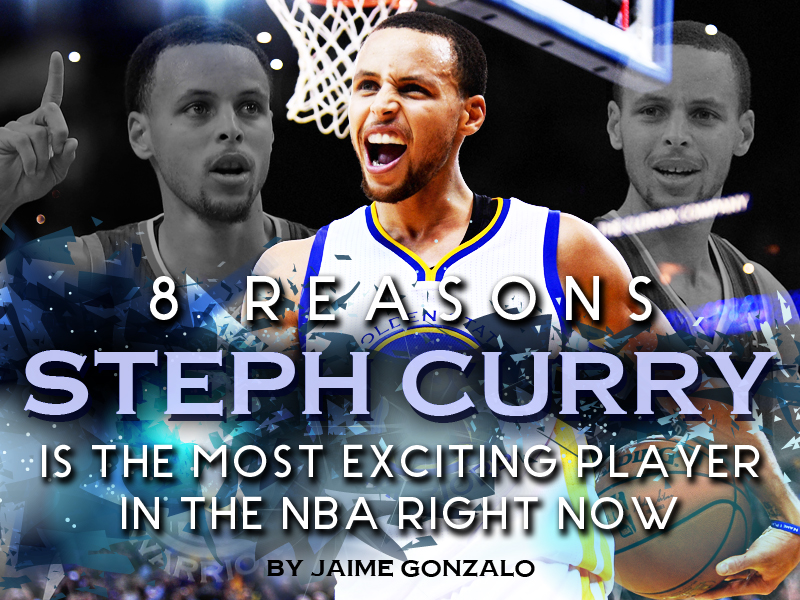 The biggest debate in the NBA now is about which player is the best in the world: Steph Curry or LeBron James? While it might be too soon to answer this question, one cannot deny that Steph Curry has definitely been a more exciting player this season so far. Steph is the reigning MVP and has been on fire ever since last season. Steph shows no signs of slowing down, and at 27 years old, it doesn't seem like he will any time soon. LeBron is already 31 years old and has been showing some signs of fatigue. It's still too soon to say who the best in the world is, but here are 8 reasons why Steph Curry is the most exciting player in the NBA right now.

Steph Curry is like the new Allen Iverson. His handles and crossovers are so mesmerizing that some of the best defenders can only watch in awe.
Steph Curry is undoubtedly the best shooter in the game today. He's being compared to the likes of Reggie Miller and Ray Allen, and all for good reason. Curry is the only player in the league, maybe ever, who is feared by defenders once he crosses half court to just pull up and make a shot.

The reason Steph is so good right now is because he puts his time in the gym. He works on his jump shots rigorously and the results can be seen in game. He also makes sure to tweak the areas where he is weak, and that too has shown during games.

At 27 years old, Steph is reaching the peak of his career. To average 34 points per game is not an easy feat. Not to mention Steph has had multiple 40+ and 50+ point games this season as well.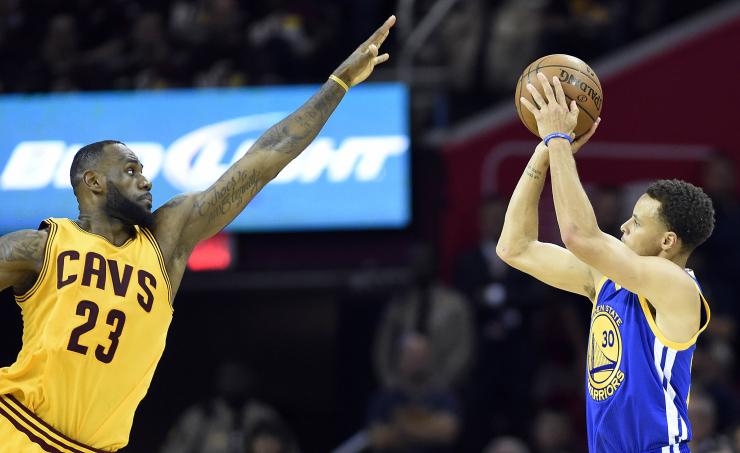 All of sudden, the best player in the league isn't a big man. Steph isn't necessarily a big player so he uses his speed and his quick jump shot to outplay even the biggest on the court. His determination and consistency has makes him the most exciting player to watch in the league right now.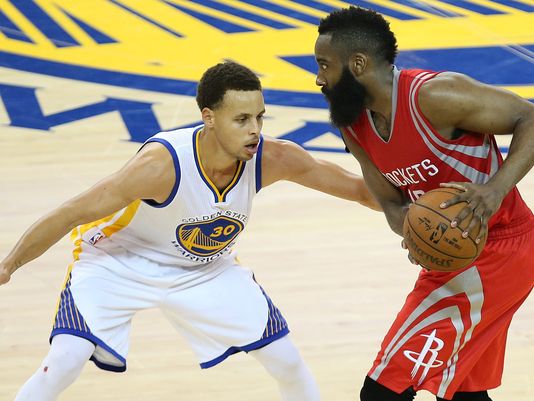 As of today, the Golden State Warriors are 23-0. They are undefeated in the tougher of the two conferences. This means that the GSW have beaten teams like the L.A Clippers, the San Antonio Spurs and the Oklahoma City Thunder. Most of the superstars play in the western conference and Steph outshone everyone of them. This makes for an interesting future meeting with LeBron James and the Cleveland Cavaliers come playoff time.

The Golden State Warriors aren't the reigning Champions and currently 23-0 because Steph Curry did it all. He relied on all his teammates and allowed them all to shine in their own regard. He pushed his teammates to become better players and gave them positive motivation. It's clear that there is great chemistry in the Warrior's locker room and that is because every player is playing for one another. No player is greater than the team, and Steph knows this. Oh and, there's the Splash Brothers of course.

What makes Steph so exciting is that he is getting better every game. A lot of people didn't expect Steph to be as good as he was last season, but he has since broken records and shown an even more complete game. This is all due to his work ethic and will to improve. Steph doesn't only rely on his God-given talent, but also on hard work and passion.
Do you agree? Post your thoughts in the comments!